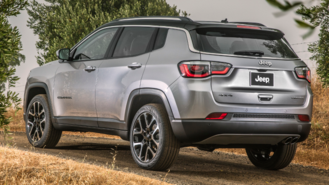 Having bad credit can keep you from getting rates as low as 0% APR on new cars & trucks. However, an increasing number of brands are offering deals for buyers with subprime credit, or those with a credit score under 620.
Offers can vary and encompass a broad range of vehicles from entry-level models to the luxury segment.
Here are the best deals right now for those with bad credit.
Dodge Grand Caravan
How You Can Save: Fiat Chrysler offers something called Non-Prime Bonus Cash on select models. It's a cash incentive that buyers with a FICO score under 620 can apply for. Discounts range from $250 to as much as $2,000 on vehicles from Dodge, Chrysler, Jeep and RAM.
At the moment, the best deals are on the 2019 Grand Caravan. Subprime buyers are eligible for a $2,000 bonus, which boosts your discount well beyond the standard rebate amount of $3,750.
As a result, buyers can save as much as $5,750 off what's already the most affordable minivan on the market.
Learn more about the Grand Caravan »
Chevy Cruze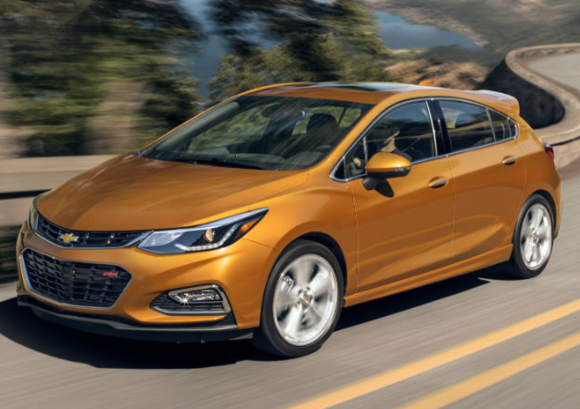 How You Can Save: Most versions of the 2019 Chevy Cruze are eligible for a program called "Standalone GM Subprime APR".
In this case, buyers may be eligible for 9.9% APR for 72 months plus a $1,500 bonus.
Other models eligible for the same deal include the 2019 Trax, Malibu, Camaro, and Colorado.
Jeep Compass
How You Can Save: Here in Los Angeles, the 2019 Jeep Compass Latitude is eligible for a $3,500 in discounts. With a $750 "Non-Prime Bonus", you're looking at a total of $4,250 in potential savings.
To qualify, you'll need to have a FICO score under 620 and a credit report from Experian, Equifax or Transunion. Note that the incentive is available when buying and not when leasing.
Learn more about the Jeep Compass »
Buick Encore
How You Can Save: This month, Buick is offering 9.9% APR for 72 months plus $1,000 down payment assistance on 2019 Encores. The program is called the GM Financial Standalone Special Subprime APR and Down Payment Assistance Program.
That's quite a bit different from the deal Buick is advertising in most parts of the country. At the moment, that's 16% off MSRP or 0% APR for 72 months plus $1,100 cash.
As always, it's important to shop around. Although multiple credit inquiries may ding your credit, you may be able to minimize the damage. According to Auto Credit Express, consumers should aim to limit the number of hard inquiries to a 2-week period.