We're providing real-time updates on the best Presidents' Day car & SUV deals for 2021. So far, the best deals involve rates as low as 0% APR plus up to $1,000 in discounts you couldn't get a month ago. In some cases, we're even seeing lease deals that are up to $30/month cheaper on bestselling models.
CarsDirect's experts will be updating this page as we learn about the latest holiday sales leading up to February 15th. In addition to lease deals and rebates, we'll also tell you about unadvertised incentives you won't hear about anywhere else.
Latest Updates as of February 13, 12:01 pm
Ford offering $1,000 trade-in assistance in California
Acura is offering 0% financing for the first time
Toyota is offering a $500 bonus on the 2021 Venza
VW is offering a $500 bonus on 2021 Atlas models
$1,000 loyalty discount added on 2020 Honda Civics
Best Presidents' Day SUV Deals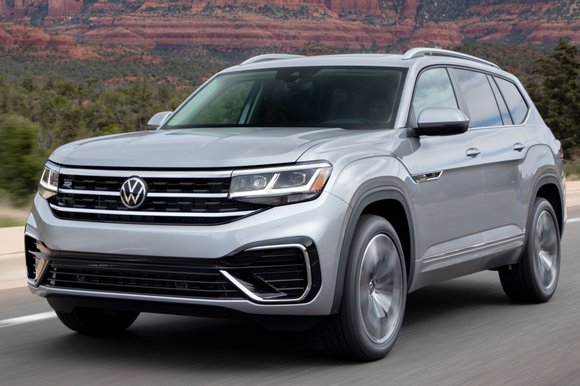 Starting February 12th, VW is offering a $500 Presidents' Day Bonus on all versions of the Atlas and Atlas Cross Sport. This incentive will last until March 1 and can be stacked with other offers for buying & leasing.
It's not being advertised, but the automaker is also giving dealers a $1,500 discount to help lower prices on the Atlas. Here on the West Coast, this dealer cash incentive is worth up to $2,000. The best part is that the updated "2021.5" Atlas is now eligible, offering a way to score the best deal on the latest version.
Alternatively, VW Credit is offering 0.9% APR for 60 months plus an unadvertised $1,000 APR Bonus. On a $35,000 SUV, going this route could save buyers nearly $1,700 compared to a 5-year loan at 4%, with a lower monthly payment as well. Build & Price Your 2021.5 Atlas »
With zero interest for a whopping 7 years, the Compass benefits from its best deal to date. While 84-month financing isn't for everyone, it certainly presents a major advantage over last month's interest-free offer of just 60 months.
Jeep is actually offering the same deal on the Renegade and Cherokee, too. There's certainly no shortage of choices for those looking to get a great deal. We're seeing this promo in most of the U.S. through March 1. Build & Price Your 2021 Compass »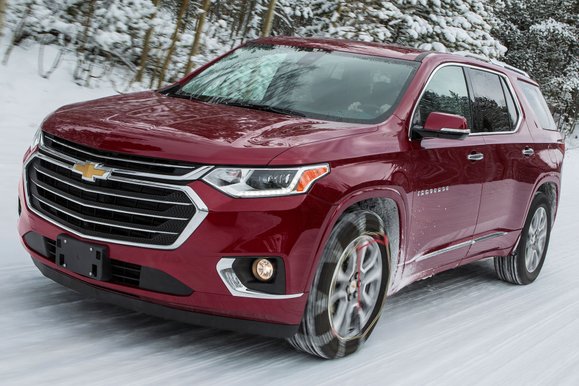 The latest version of the Traverse is finally eligible for the same type of APR deal as the rest of Chevy's lineup. Starting February 2, you can get 0% APR for 72 months plus $100 in Down Payment Assistance. To put that into perspective, there was no such offer a month ago involving zero-percent financing.
On a $45,000 SUV, that can translate to nearly $6,000 in savings on interest compared to a 6-year loan at 4%. Now that the 2020 Traverse has sold out, this marks a great opportunity to pick up the 2021 model at a substantial discount. This national offer is available through March 1. Build & Price Your 2021 Traverse »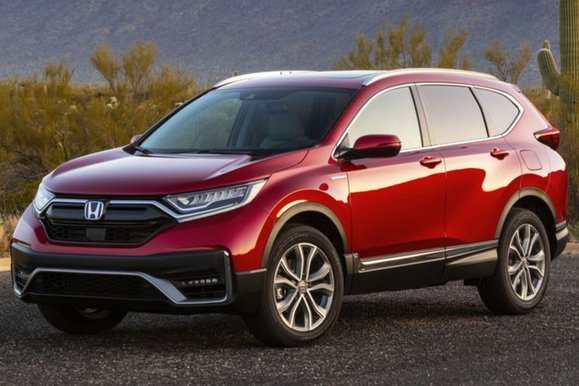 Honda has never offered 0% APR before on the CR-V. This is a deal that was introduced in January and promises zero-interest financing for up to 60 months on all versions of the 2020 CR-V.
Even the 38 mpg CR-V Hybrid is eligible, offering buyers a fuel-efficient alternative with the same great features. This is a national offer available through March 1. Build & Price Your 2020 CR-V »
2021 started with the first-rebate on the Bronco Sport. That's a relief since Ford recently increased prices and the Bronco Sport has been a hot seller in parts of the country with some pretty extreme markups.
In addition to $500 bonus cash, Ford Credit is offering 0% APR for 48 months (or 0.9% for 60). This is the best deal we've seen to date. Offers end March 31. Build & Price Your 2021 Bronco Sport »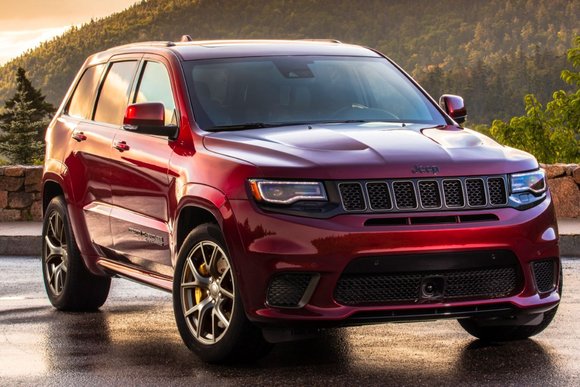 Jeep slashed its 72-month rate on the Grand Cherokee in late January. Whereas the previous offer was 3.9% APR, now, you can buy the exact same SUV at 0%. On a $40,000 vehicle, that translates to an advantage of nearly $5,000 in money saved on interest. Even better, the estimated payment has fallen by $68/month.
Alternatively, the Dodge Durango is eligible for the exact same deal. The only real catch is that this is a standalone offer that can't be combined with most other discounts. We haven't seen a better APR deal on this model since Black Friday. Offers end March 1. Build & Price Your 2021 Grand Cherokee »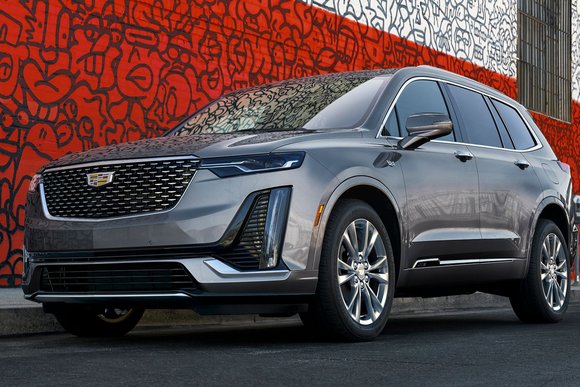 If you can still find one in stock, the three-row 2020 XT6 offers the deal of the year with a $5,000 cash incentive. What's really impressive is the fact that you can stack the discount with 0.9% financing for 60 months.
Even better, Costco members are eligible for a new promo involving an extra $1,500 off for $6,500 in combined savings. Both are national offers available through March 1. Build & Price Your 2020 XT6 »
Best Presidents' Day Car Deals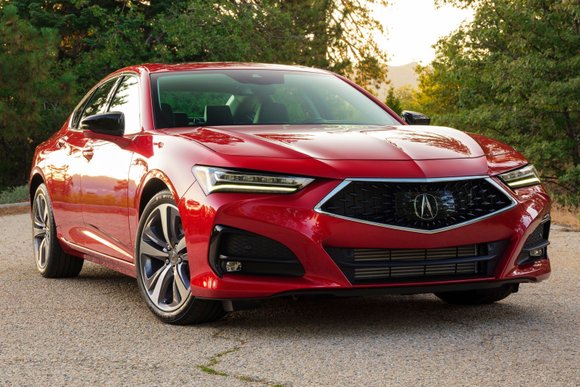 Acura recently unveiled an unusual loyalty discount on the TLX consisting of 0% APR for 60 months plus $2,500 in cash. In addition to being Acura's first-ever zero-percent financing offer, the deal rewards returning customers with a stellar offer on the brand's newest model. Offer ends March 1. Build & Price Your 2021 TLX »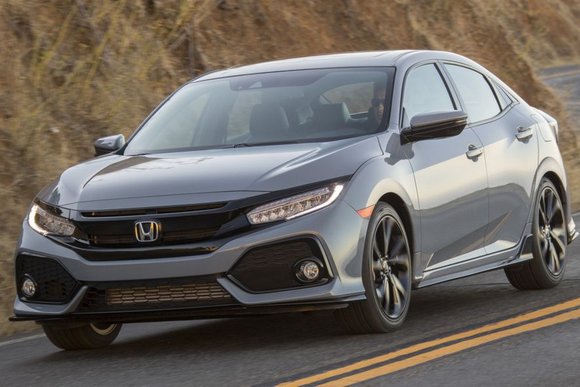 The 2020 Civic has never been cheaper to finance ahead of Presidents' Day. Last month, Honda began offering 0% APR for 60 months, or 0.9% for 72 in the state of California. Elsewhere, you'll find slightly higher rates of 0.9% and 1.9%, respectively. Just about every car is eligible with the exception of the Si and Type R.
On February 5th, Honda began offering a $1,000 loyalty discount to owners. We've also learned of a $500 dealer cash incentive that can bring your savings to $1,500. Both offers can be stacked with low-interest financing, making this the best deal to date.
Honda's featured lease on the Civic LX is also $30/month cheaper than before when factoring in the loyalty discount. You can now lease one from just $149 for 36 months with $2,699 at signing (down from $179). Offers end March 1. Build & Price Your 2020 Civic »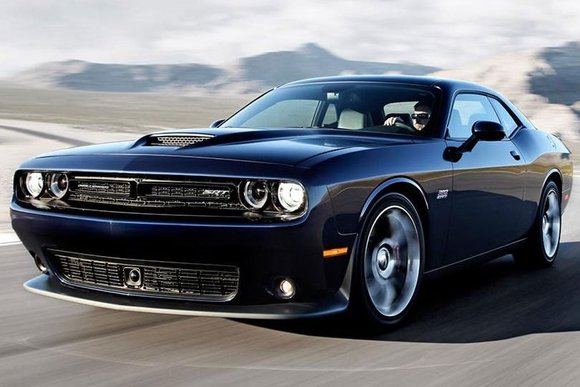 Dodge recently expanded zero-interest financing to all 2020 Challenger models. However, what's really exciting is the fact that the brand is allowing buyers to stack the offer with as much as $4,500 in bonus cash on the SXT & GT trims here in California.
That's a big deal because automakers typically make consumers choose between rebates and low APR. With one of the largest discounts on any car, odds are that buyers will be able to score a killer deal for Presidents' Day. Offers end March 1. Build & Price Your 2020 Challenger »
Best 2021 Presidents' Day Car Deals By Brand
Updated February 13
About Presidents' Day Car Sales
Are there Presidents' Day car deals? The truth is that many offers are available month-long, and we won't know what a lot of next month's deals will look like until they're announced. Last year's holiday featured a number of time-sensitive offers like a 4-day deal from Honda involving an extra $1,000 off select vehicles.
In Ford's case, a limited-time surge in lease cash on the Ford Explorer made it up to $50/month cheaper to lease compared to deals earlier that month. Similarly, Toyota began offering up to an extra $500 off popular models like the RAV4 just a few days before Presidents' Day. Check back for updates to this page.
When do Presidents' Day car sales start? Monthly car deals were announced on February 2. As usual, we expect some brands to launch month-long sales events and for others to introduce deals closer to the holiday. Brands that traditionally roll-out last-minute deals include Ford, Jeep, Mazda, and Toyota.
Will the coronavirus affect Presidents' Day car sales? COVID-19 has resulted in inventory shortages over the past year but manufacturers have responded with surprisingly good rebates on 2021 vehicles. One of this year's trends will most likely involve a continued mix of incentives to spark interest among shoppers.
What are the cheapest cars to lease for Presidents' Day? Apart from lease specials on this page, you'll find lists on our website of the cheapest car & SUV leases, the cheapest truck leases, the cheapest luxury car leases, as well as SUVs under $300/month and leases with a payment of $199 and under.
What are the best truck deals? It's an odd time when it comes to truck incentives. For example, GM actually took away deals on its two bestselling pickups. We recommend checking out our special coverage of the best Presidents' Day truck deals for a roundup of what to expect in terms of APR deals, rebates, and more.
Is Presidents' Day a better time to negotiate on a car? Despite a slew of manufacturer incentives, the average car dealer typically doesn't change the way they price their vehicles. Although factors like financing rates, rebates, and lease incentives may change, you'll still want to negotiate as you would normally.
Do used car dealers have Presidents' Day deals? Shopping used car listings for Presidents' Day could reveal factory-certified used car deals. Unlike regular used cars, CPO cars come with a warranty and can have special rates. For example, Chevy Bolts and Volts began offering 0% APR for 72 months in January.
Is there help for buyers with bad credit? Sadly, the best car rates can be limited to those with above-average credit. If you have a FICO under 620, odds are you have subprime credit and may find it harder to get approved for a car loan. Fortunately, CarsDirect's dealer network is equipped to help those with bad credit.