We're providing real-time updates on the best Presidents' Day car & SUV deals for 2022. Even though the holiday isn't until February 21st, new car shoppers should expect to see a variety of Presidents' Day car sales involving rebates, 0% financing deals, as well as special discounts for switching brands.
Unlike last year, an inventory shortage continues to make it harder to find popular vehicles. CarsDirect's experts will be updating this page as we learn about deals you can get for Presidents' Day. In some cases, we'll even tell you about unadvertised deals that you won't hear about anywhere else.
Updated February 22nd, 2022
Best Presidents' Day SUV Deals
On February 8th, Jeep began offering the best deal we've seen to date on the 2022 Jeep Wagoneer. This regional incentive is available on the Wagoneer Series III in the Southwest and offers 0% APR for 72 months. Compared to a 6-year loan at 3%, the new deal from Chrysler Capital could save buyers over $7,000 in interest.
On February 19th, Chrysler Capital began a national Presidents' Day sale with 0.9% APR for 60 months or 1.9% for 72. Here, the offer is available through February 28th on both the Wagoneer Series II and Series III. Note that the entry-level Series I is completely excluded, as is the larger and more expensive Grand Wagoneer.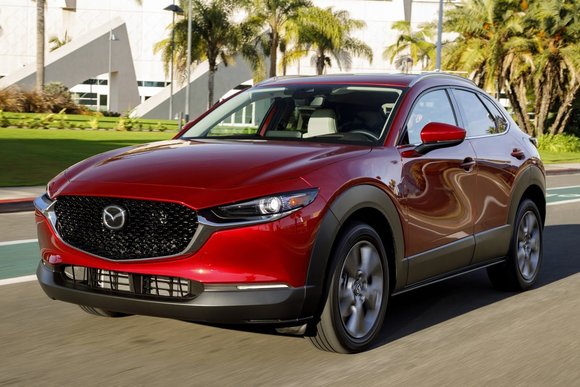 On February 15th, Mazda will introduce a $500 bonus on its SUVs in some parts of the country. For example, in Pittsburgh, Mazda's holiday sale will include the CX-30, CX-5, and CX-9. The discount can be combined with financing rates from 0.9% APR as well as Mazda lease deals starting at $189/month.
For maximum savings, current Mazda customers can take advantage of a $500 loyalty discount for $1,000 in combined savings. Mazda's holiday incentive will end on February 28th, leaving less than 2 weeks to take advantage of the deal. Selection may be limited, so be sure to check local inventory carefully.
If you can still find one in stock, the 2021 Ford Escape can be an outstanding deal on an SUV. Ford Credit is currently offering zero-interest financing for 60 months. For reference, the best 5-year rate on a Honda CR-V is 2.9%.
The difference in interest rates could make a $32,000 Escape cheaper to buy than a $30,000 CR-V. Looking for better fuel efficiency? The 41 mpg Escape Hybrid offers the same great deal through February 28th.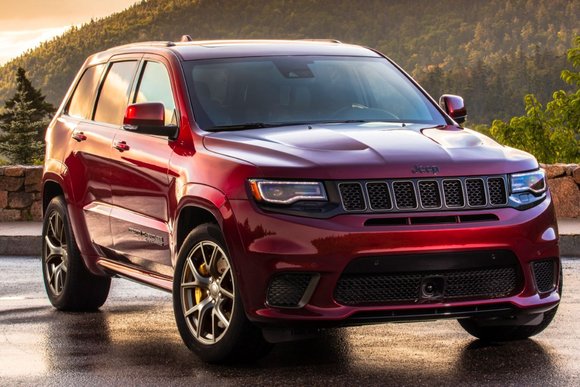 The 2021 Jeep Grand Cherokee continues to offer one of the best financing deals on a midsize SUV. With no interest for 6 years, a $43,000 Grand Cherokee could cost less money than a 2022 Honda Pilot at 2.9%. But you may want to act fast.
2021 Grand Cherokee inventory won't last forever, and Jeep dealers have started receiving the all-new 2022 Grand Cherokee. The best rate on the redesign is quite higher at 2.68% for 60 months.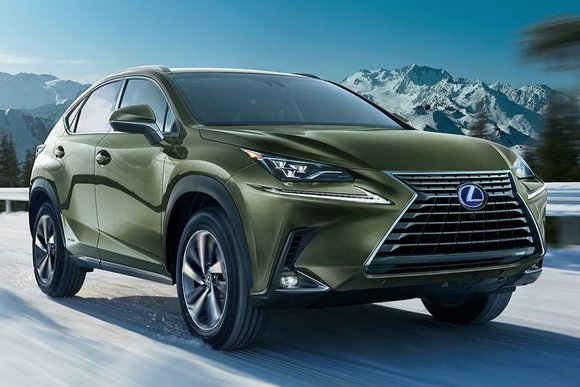 Lexus is offering better rates on used cars than new ones ahead of Presidents' Day, with 0% financing for 36 months on select CPO vehicles. Eligible models include 2018-2020 versions of the IS, ES, NX, RX, and GX. In contrast, the best APR deals on a new Lexus start at an interest rate of 2.49%.
While a CPO vehicle can be a good deal, an inventory shortage could result in higher-than-usual prices at your local dealer. We recommend comparing your options carefully to ensure you get the best deal possible. This is a national financing incentive available on both gas and hybrid Lexus models.
Best Presidents' Day Car Deals
While most automakers have scaled back financing incentives, the 2021 Dodge Charger offers an unbeatable deal through February 28th. In the case of the SXT trim, you can now score zero interest for 72 months plus $2,500 in bonus cash. Alternatively, certain Dodge Challengers offer the exact same deal.
Presidents' Day Car Sale FAQs
Are there Presidents' Day car sales in 2022? Yes! Some manufacturers offer extra incentives around holidays. For example, Chrysler is offering Presidents' Day Bonus Cash on a number of Chrysler, Dodge, and Jeep models. In most cases, these discounts can be combined with other rebates and APR deals.
These types of incentives can make Presidents' Day a good time to buy a car. However, the timing of these deals can vary. For example, some Presidents' Day deals come out at the start of the month. Others may be revealed closer to the holiday in the form of price cuts, bonus cash, and better rates.
Will a chip shortage affect 2022 Presidents' Day car sales? Most consumers have probably heard of a chip shortage affecting new car production. As a result, an inventory shortage has led to higher prices and fewer deals. Fortunately, brands like Jeep are already offering Presidents' Day rebates.
What are the cheapest cars to lease for Presidents' Day? Apart from lease specials on this page, you'll find lists on our website of the cheapest car & SUV leases, the cheapest truck leases, the cheapest luxury car leases, as well as SUVs under $300/month and leases with a payment of $199 and under.
What are the best truck deals for Presidents' Day 2022? We're already seeing 0% financing deals on a number of bestselling pickup trucks. We recommend checking out our special coverage of the best Presidents' Day truck deals for a roundup of what to expect in terms of APR deals, rebates, and more.
What if you're a car buyer with bad credit? Sadly, the best car rates can be limited to those with above-average credit. If you have a FICO under 670, odds are you have subprime credit and may find it harder to get approved for a car loan. Fortunately, CarsDirect's dealer network is equipped to help those with bad credit.
Top Presidents' Day Car Sales By Brand
Chrysler Presidents' Day Sale
$500 Presidents' Day Bonus Cash on the 2021 Chrysler Pacifica in Mid-Atlantic states like Maryland, West Virginia, and more through February 28th. The deal can be combined with other incentives for buying and leasing. Explore Chrysler Models
Ford Presidents' Day Car Sale
Starting February 17th, current Ford lessees can get $750 in trade-in assistance cash in select states. For example, those in California trading-in a 1995-or-newer vehicle can take advantage of the discount when leasing eligible models like the 2022 Mustang, Explorer, F-150, and more. Certain vehicles like the Bronco Sport, Bronco, and Mustang Mach-E are excluded. Explore Ford Models
Jeep Presidents' Day Car Sale
$500 Presidents' Day Bonus Cash on the 2022 Jeep Compass in Mid-Atlantic states through February 28th. In the Southwest, the Jeep Wagoneer offers 0% APR for 72 months on certain styles. Explore Jeep Models