Presidents' Day is just days away and we've rounded up the best new car deals on cars, trucks, and SUVs. In addition to extra discounts for the holiday, Presidents' Day car sales offer the opportunity to take advantage of hidden discounts and special bonuses for switching brands.
Here's a look at the top deals we're seeing thus far. Be sure to check back for continuous updates based on the latest information. For more exclusive analysis, check out our coverage of the best deals for buyers, the best lease deals, and the top 0% financing offers in February.
Updated 9:19 am February 14
Hidden Savings From Honda
Just Added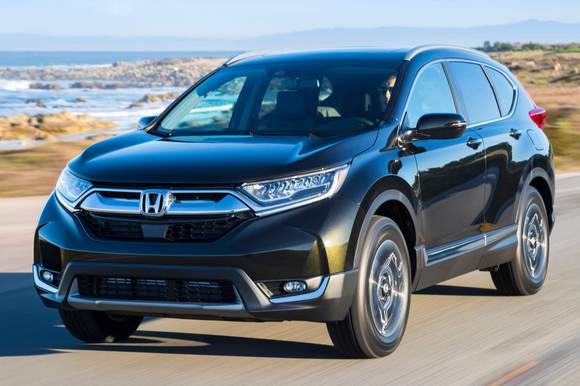 For 4 days only, Honda is giving dealers up to $1,000 in hidden incentives to lower prices on select 2019 models.
It's called Presidents' Day Closing Cash and can be used whether you're buying or leasing through February 17. This represents a truly unique chance to save if you find a dealer motivated to sell. Most models are eligible, including bestsellers like the 2019 Honda CR-V (pictured) which can be leased from just $249/month.
Starting February 14, Honda is also offering a $199/month lease on the 2020 HR-V. Prices for leasing the 2020 Odyssey have also been cut by $20/month.
Worth Knowing: Honda's best offers involve unadvertised dealer cash incentives. For example, the 2019 Passport is eligible for as much as $2,500 in savings when coming from a competitor or another Honda.
Up To $5,750 Off Ford Explorer
Updated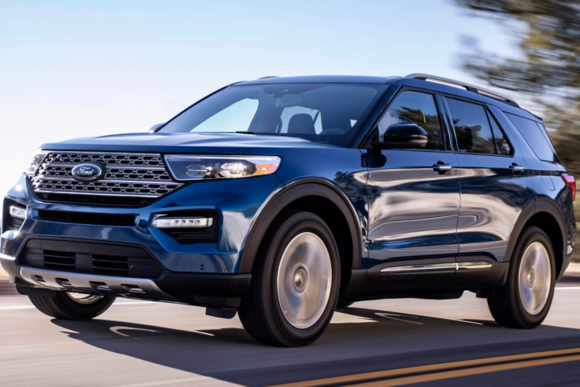 Through February 17, Ford is offering extra cash for buying & leasing the 2020 Ford Explorer. The best deals are on XLT & Limited styles, with the featured lease on the Explorer XLT starting at just $349 for 36 months with $999 due at signing. Its effective cost is now $377, over $50/month cheaper than earlier this month.
Incentives for buying are up, too. The XLT & Limited are both eligible for up to $5,750 cashback ($1,000 more than before). That said, we think most shoppers may save more money in the long run by choosing 0% financing for 60 months plus up to $4,500 bonus cash. This marks one of the best deals we've seen to date.
Worth Knowing: Many of Ford's offers continue to include incentives worth between $250 and $1,500 that you can only get when choosing a vehicle that's been in stock for over 61 days. Need more space? 2019 Ford Expeditions feature up to a $9,000 discount right now, one of the best deals on a full-size SUV.
Build & Price Your 2020 Explorer »
Big Savings On Miata, Mazda3
Updated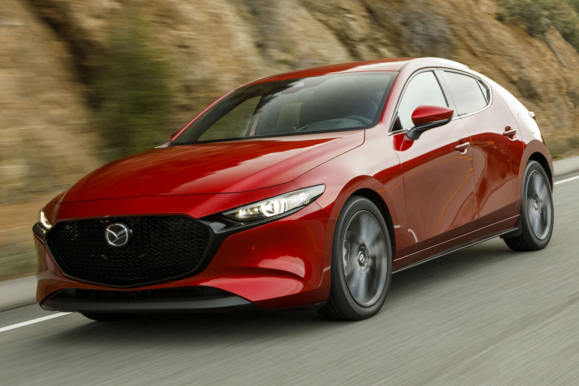 On February 12, Mazda began offering a hidden discount on 2019 MX-5 Miatas in some parts of the country. According to a manufacturer incentive bulletin, dealers in the Northeast are being given up to $3,000 in unadvertised dealer cash to help lower prices. This marks the single largest discount to date on the 2019 Miata.
We're also seeing a price cut for leasing the Mazda3. Here in Los Angeles, the 2020 Mazda3 sedan is now listed at $179 for 36 months with $2,499 at signing. That's $30/month cheaper than prices earlier this month. Current Mazda customers may also be eligible for a $750 loyalty discount for buying or leasing.
Worth Knowing: The 2020 Mazda Miata is expected to arrive soon and will come with more standard safety equipment than ever before. However, prices are increasing by up to $1,090 compared to the previous year as a result. Mazda tends to introduce bonuses around holidays, so check back for possible updates.
Offers end March 2.
$3k Hidden Mitsubishi Discount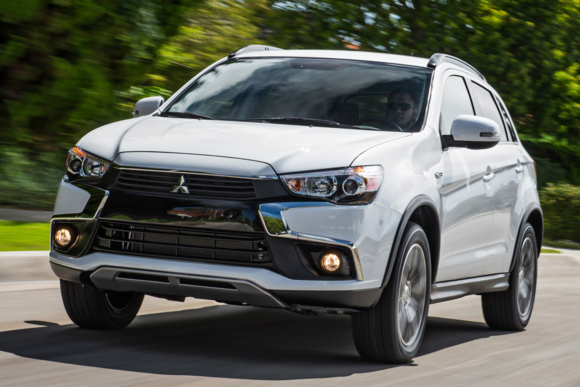 Believe it or not, Mitsubishi is offering no rebates whatsoever on virtually all of its 2020 lineup. Instead, the automaker is giving dealers up to $3,000 in dealer cash incentives that you won't see advertised. As a result, there are some outstanding deals if you know where to look.
For example, a dealer here in Los Angeles is offering up to $7,050 off the 2020 Mitsubishi Outlander ES, bringing its over-$26,000 price tag down to just $18,985. With a price that low, budget-minded buyers behind the wheel of a 3-row SUV for less than the price of a 2020 Toyota Corolla.
For something a little smaller, the 2020 Outlander Sport (pictured) offers a $3,000 incentive as well.
Worth Knowing: Prices are set by dealers, so your actual savings may vary. Based on our most recent review, competitors like the 2020 Honda CR-V offer more cargo capacity and better performance. However, CR-Vs also start at over $26,000 and have no discounts for buying.
Build & Price Your 2020 Outlander »
Explore All Mitsubishi Models »
Extra Cashback From Toyota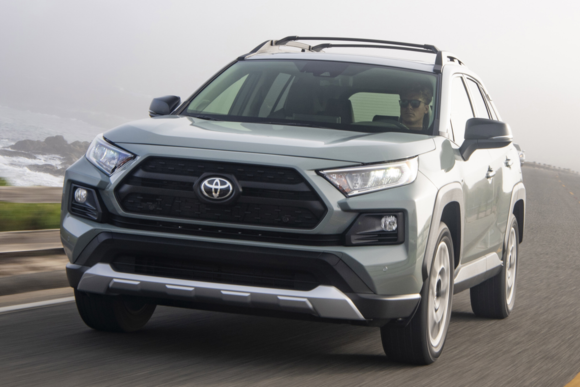 Toyota is planning to offer up to an extra $500 off for Presidents' Day in some parts of the country.
Starting on February 14, the 2020 Toyota RAV4 will be eligible for a $500 incentive in the Cincinnati area. Toyota is also offering a $1,000 bonus when you finance at non-promotional rates. That's $1,500 in savings, the most we've seen to date. Other models getting an extra $500 include the 2020 Corolla and Corolla Hybrid.
Check back for updates as they come in. Offers end March 2.
Worth Knowing: Toyota discounts tend not to be as aggressive as other brands. For example, the 2020 Chevy Equinox is eligible for up to $5,000 off, making it one of this month's best deals on an SUV. Thinking of buying used? Toyota certified used vehicles are eligible for 3.49% APR for 72 months.
Build & Price Your 2020 RAV4 »
0% APR On Chevy Corvette
On February 4, Chevy introduced 0% financing for 72 months on all 2019 Corvettes. This is the first time the brand has offered 0% financing on this model in over a year. We consider this a truly rare deal whether you're looking to take home a base Stingray or the top-of-the-line ZR1.
Unfortunately, there's a pretty big catch. Chevy is also offering GM Supplier Pricing plus a $2,000 cash incentive. In the case of a loaded Z06, the automaker says that's worth up to $8,338 off MSRP. The offer can't be combined with the financing incentive, which means buyers have a big decision to make.
Worth Knowing: Although the first 2020 Corvettes are now rolling off the assembly line, there are no factory incentives to speak of and consumers are reporting high markups. We've also seen better discounts on the outgoing Corvette, like nearly $12,000 off MSRP. Current offers end March 2.
1.99% APR On Honda CPO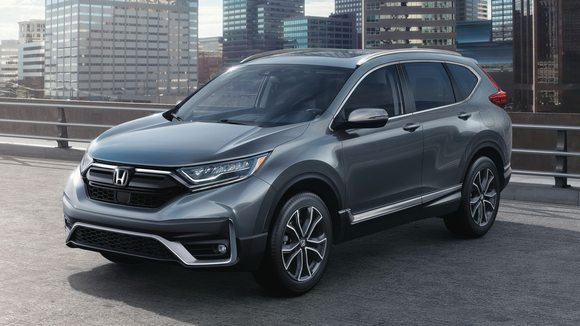 On February 14, Honda will begin offering 1.99% APR for 36 months on select certified pre-owned vehicles.
Eligible models include 2015 to 2019 versions of the Accord, CR-V, and Pilot. Need a longer-term loan in order to lower your payments? 60-month and 72-month options are available at 2.99% and 3.99% APR, respectively.
Interestingly, these are essentially the same rates the brand is offering when buying new. Used vehicles typically have higher rates, but that's not the case here.
Worth Knowing: This is very similar to last year's Presidents' Day sale. However, one of the key differences is that the Pilot is now eligible. Factory-certified and dealer-certified aren't the same thing, and only factory-certified vehicles are eligible for this promotion.
How To Get The Best Deal For Presidents' Day
There are clearly some great deals for buying, including 0% financing promotions that can save you serious money. However, if you have bad credit or are coming out of bankruptcy, you may want to consider special financing. In most cases, you may need to find dealers that specialize in bad credit car loans.
Not sure what a fair price is on the car you want? We have insider tips on deals for over 200 models. Use the CarsDirect Target Price as a tool in your negotiations, but be aware that dealers can sell a car at whatever price they want. In some cases, you may even be able to get a discount for switching brands.
Looking to get the lowest possible payment? We have estimated loan payments & lease payments for hundreds of vehicles. Even better, these numbers reflect the latest incentives. That means you can rest assured that the numbers you see will reflect current offers applicable to where you live.
Don't assume you have to buy a new car to get a deal, either. For example, we've found rates as low as 0.99% APR on certified used cars. In addition to searching for a new car, consider checking used car listings near you. In some cases, rates for used cars can end up being just as good as new cars.
Discounts For Switching Brands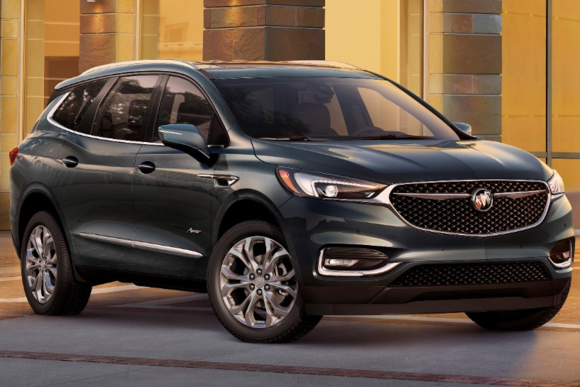 Thinking of switching brands? You may be eligible for a discount.
Conquest bonuses are special incentives aimed at helping consumers switch to another brand. Rules and restrictions vary, but here's a look at the top conquest incentives by brand for Presidents' Day.
Acura: Up to an extra $1,000 off select models when buying or leasing. For example, the 2020 Acura MDX features a $1,000 bonus that can lower your lease payment by $30 to just $409/month. Current Acura & Honda customers are eligible for the same deal. Explore Acura »
BMW: Between $750 and $1,000 in additional savings on most models when leasing. For example, the 2020 BMW X1 is eligible for a $750 bonus that brings the price of a lease on the entry-level sDrive28i to just $369/month. Explore BMW »
Buick: Up to an extra $3,400 off the 2020 Buick Enclave if you're currently leasing a competitor. You can combine this with a $4,000 rebate for $7,300 in potential savings. No trade-in is required, but you'll have to be leasing a 2015 or newer non-GM brand to qualify. Explore Buick »
Ford: $1,500 bonus on 2019 Ford Rangers when trading-in a vehicle. Here in California, you can combine that with 0% financing for up to 60 months. 2020 Rangers feature the same trade-in offer, but the 60-month rate is 2.9% APR. Explore Ford »
GMC: $2,000 bonus on all 2020 Acadias when coming from a non-GM lease. In the case of the well-equipped Acadia AT4, you can combine the discount with a $3,500 rebate for $5,500 in savings. Explore GMC »
Honda: Extra $1,000 off 2019 Honda Passports. Coupled with an unadvertised dealer cash incentive, the entry-level Passport Sport now features up to $2,500 in potential savings. Honda owners & lessees are eligible for the same deal. Explore Honda »
Kia: $1,500 bonus on the 2020 Kia Stinger V6 ($750 on 2.0T styles). You can combine this with 0.9% APR financing for up to 72 months. Explore Kia »
Porsche: Up to $4,500 bonus on 2020 Porsche Panameras if you're leasing any non-Porsche vehicle. The incentive comes in the form of a payment credit worth up to $1,500 good for up to 3 payments and can be used when either buying or leasing. Explore Porsche »