The best Presidents' Day truck deals involve extra rebates, 0% financing, and lease specials. Our continuously-updated coverage can tell you about pickups with exceptional incentives.
We'll even tell you about the latest trends and insider tips about brands that haven't officially announced their holiday truck sales yet.
Updated February 4, 11:01 am
Best Presidents' Day Truck Deals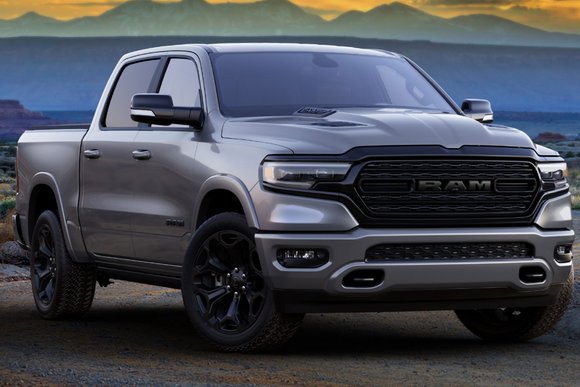 RAM's Presidents' Day Sale offers up to $2,000 in bonuses that you can combine with existing offers for $5,000 in savings. The best part is that you can stack the cash with 0% APR for 72 months when choosing either the Big Horn or Lone Star Crew Cabs.
Other styles like the RAM Rebel and Limited benefit from the same great rate but just $500 in cash. While competitors like the 2021 Chevy Silverado have similar-sounding offers, they lack the extra cash incentives. Get Your RAM 1500 Price »
Chevy has the best deal on a midsize truck for Presidents' Day. In addition to zero interest for 6 years, GM Financial is offering $900 in down payment assistance. If you're coming from a competing brand, the automaker will even give you a $750 conquest bonus for $1,650 in combined savings.
To put that into perspective, the 72-month rate on the Toyota Tacoma is currently 3.9% APR here in Southern California. Looking for a sportier truck? Colorado Z71 styles as well as the range-topping ZR2 are all eligible for the same great deal. Get Your Colorado Price »
About Presidents' Day Truck Deals
When will Presidents' Day truck sales start? Although the holiday isn't until February 15, next month's incentives from top truck brands like Ford, Chevy, and RAM won't be announced until February 2. Like previous years, it's also likely that brands like Ford will introduce even better deals in the days leading up to the holiday.
Which brands offer Presidents' Day truck deals? RAM and Ford typically introduce better deals around holidays. In the case of the RAM 1500, expect to see Presidents' Day Bonus Cash in most parts of the country. With the Ford F-150, look for trade-in assistance bonus cash of up to $1,000 in places like California.
Not every brand puts extra cash on the hood. For example, the Tacoma remains a hot commodity and is one of Toyota's most sought-after models. We haven't seen significant rebates in about a year, and 0% APR deals remain out of reach. That could change, but we think it's highly unlikely based on recent market conditions.
How will you know if you're really getting a deal? Dealers usually don't suddenly begin discounting around holidays. Instead, look for changes in manufacturer incentives. For example, rates for buying the 2020 F-150 recently increased from 0% APR for 60 months to 1.9%. If that changes, it could mean solid savings.
What kind of truck discount can you expect for Presidents' Day? Truck incentives have undergone significant volatility. Big-name brands ended 2020 with year-end deals like 0% financing and outstanding Employee Pricing deals promising up to $10,000 in savings. Most of these incentives ended abruptly in January.
Sadly, dealer prices on trucks have remained high amidst a national inventory shortage, we think there's a lot of room for improvement for Presidents' Day. As we've noted before, the best discounts aren't limited to last year's trucks. In fact, we've seen ample evidence that 2021 truck rebates have been surprisingly good.
What are the best truck deals right now? The cheapest truck lease is the 2020 Ford Ranger STX at just $199/month here in the state of California. The 2021 Nissan Titan has the best 0% APR deal on a truck at 0% for 84 months.
Things to look for to save money for Presidents' Day. Look for deals like Employee Pricing that offer haggle-free savings. However, be sure to remember that deals involving rebates often disqualify you from 0% APR. In some cases, the best discounts may be skewed in favor of certain trims, packages, and cab types.
If you're coming from a competing brand (or even the same automaker), be sure to ask about conquest cash incentives meant to get you to switch, as well as loyalty discounts. Brands like Chevy often include these discounts in their lease prices. That means those who don't qualify will end up paying a much higher price.