Subaru's best deals involve 0.9% APR financing for up to 63 months in October. However, in the case of the popular 2021 Ascent, you actually won't see this offer advertised. That's because the brand is allowing dealers to mark-up its best rates. We recommend comparing prices carefully to ensure you get the best possible deal.
Subarus often feature solid lease deals due in part to the brand's high residual values. However, you won't find rebates like other automakers such as Toyota and Ford. Lease prices start at $215/month for the 2022 Impreza sedan, although we consider the Forester a particularly good SUV to lease right now.
Subaru incentives expire on November 1 and may vary slightly by region. Examples below are for California but expect lease prices to be around $10-20 more expensive in other parts of the country. We update this page each month, so check back for changes.
Explore the full Subaru lineup »
Must-Know Advice For Subaru Buyers
Limited inventory. Subaru's vehicles generally don't last long on dealer lots. Coupled with inventory shortages as a result of COVID-19 production interruptions, finding the Subaru you want could be a lot harder than you think, especially when it comes to popular models like the Crosstrek.
More tech, higher prices. Looking for the latest technology? The brand is now offering its popular EyeSight driver assistance package as standard equipment in an increasing number of vehicles, although an important catch is that prices are now quite a bit higher as a result.
Getting the best price. Advertising rules prevent dealers from advertising Subaru prices below invoice. This is referred to as MAAP (Minimum Allowable Advertised Price). As a result, you'll have to engage in negotiations with a dealer in order to see the best prices in your area. Shop around for best results.
No rebates. Subaru doesn't offer traditional cash incentives on its vehicles. In fact, the amount of money the brand spends on incentives is among the lowest in the industry. For comparison, brands like Ford consistently offer thousands in rebates plus outstanding 0% APR deals on a wide range of cars & SUVs.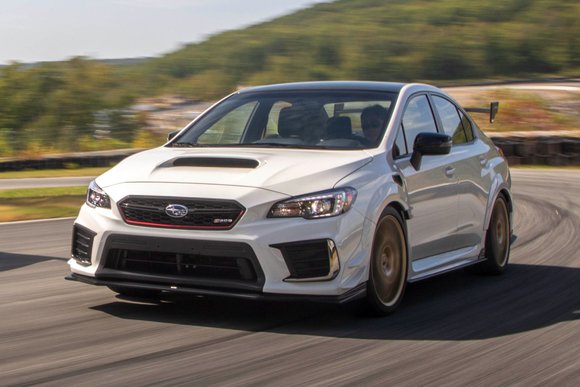 Financing deals. Even though you won't see cash incentives, Subaru financing offers have been remarkably good since the start of the pandemic. For example, select 2021 models feature 0% APR financing for up to 63 months. The downside is that these vehicles are starting to sell out.
Decent lease deals. Strong residual values remain a big selling point for the brand's sedans and SUVs. The main benefit comes in the form of better-than-average lease offers. Just be aware that Subaru tends to advertise deals on base models that may not have the features you're looking for.
A discount for being loyal. Subaru does offer a $500 loyalty discount for those planning to lease another Subaru. If you think you may be eligible, be sure to ask your local dealer about the latest offers. Odds are that consumers will find no benefit when buying rather than leasing.
Used car deals. Certified pre-owned Subarus sometimes feature rates as low as 0.99% based on our monthly analysis of CPO offers.