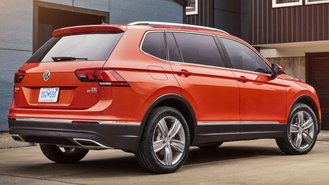 Although it isn't easy to find SUV leases under $200, our analysis of over 180 SUV offers has revealed some great deals in October. In some cases, we consider these some of the best prices we've seen to date on small and subcompact SUVs, making them almost as cheap as a car.
While this article focuses on SUVs advertised with a payment under $200 per month, the truth is that every single model at that price requires some form of cash up front. That's why we'll also tell you the effective cost every offer factoring both the payment and amount at signing.
Offers can sometimes vary by region. These are national offers unless noted otherwise.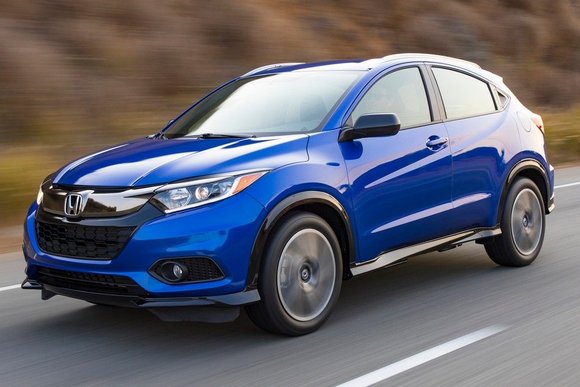 A price cut on October 14 has made all HR-Vs cheaper to lease. While the payment for the LX trim looks identical, the amount due at signing has fallen $300. As a result, the effective cost of this lease has fallen to $253/month, an $8 improvement.
Shoppers considering a Honda Fit may find the HR-V to be a better value. Even though the HR-V is $3,795 more expensive on paper, better discounts make it just $13/month more expensive to lease. This is one upgrade that could be well worth it.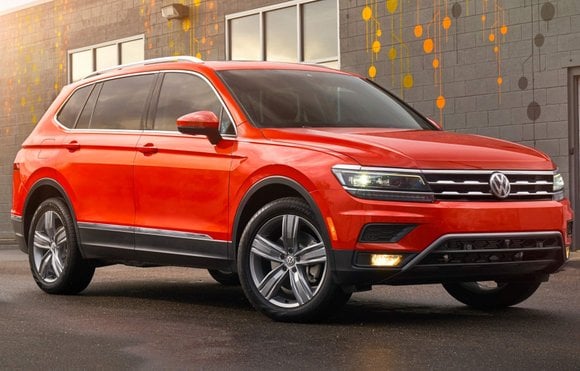 The Tiguan is an SUV that can often lease for as little as the price of a small car. Here in California, you can lease the turbocharged S trim with an effective cost of just $276/month. That's $14 more than a Ford Fiesta SE ($262), making this one of the best leases on an SUV.
Expect to see aggressive prices prior to the arrival of the 2020 Tiguan. While the vehicle is largely carrying over unchanged, base trims gain automatic emergency braking as standard equipment and will be more expensive as a result.
Explore All Cheapest SUV Leases »
All SUV Leases Under $200 Per Month
| | | | | | | |
| --- | --- | --- | --- | --- | --- | --- |
| Effective Cost | Model | Monthly Payment | Term | Due at Signing | Region | More Info |
| $247 | 2019 Jeep Compass Latitude 4x2 with 28J Package (Returning FCA Lessees) | $159 | 42 | $3,675 | California | Get Details |
| $253 | 2019 Honda HR-V LX | $189 | 36 | $2,299 | National | Get Details |
| $263 | 2019 Mazda CX-3 Sport | $180 | 36 | $2,999 | Los Angeles | Get Details |
| $272 | 2019 Honda HR-V LX AWD | $189 | 36 | $2,999 | National | Get Details |
| $276 | 2019 Volkswagen Tiguan S 2.0T | $199 | 39 | $2,999 | California | Get Details |
| $282 | 2020 Kia Sportage LX | $199 | 36 | $2,999 | CA & Select States | Get Details |
| $287 | 2019 Jeep Grand Cherokee Laredo E 4x2 with 2BE Package (Returning FCA Lessees) | $179 | 36 | $3,899 | California | Get Details |
| $301 | 2019 Chevrolet Trax LT (National) | $199 | 39 | $3,959 | National | Get Details |
| $313 | 2019 Buick Encore Preferred 1SB | $199 | 39 | $4,429 | California | Get Details |
| $313 | 2020 Chevrolet Trax LT (National) | $199 | 39 | $4,459 | National | Get Details |
| $340 | 2020 Buick Encore Preferred 1SB | $199 | 39 | $5,499 | California | Get Details |