We found 62 SUV leases with a payment under $300 per month. At that price, your options range from a $21,000 Mazda CX-3 to an over $39,000 Honda Pilot.
However, not all offers are great deals because of differences in the amounts due at signing. That's why we've calculated the effective cost of every SUV under $300 further down this page.
Best SUV Lease Under $300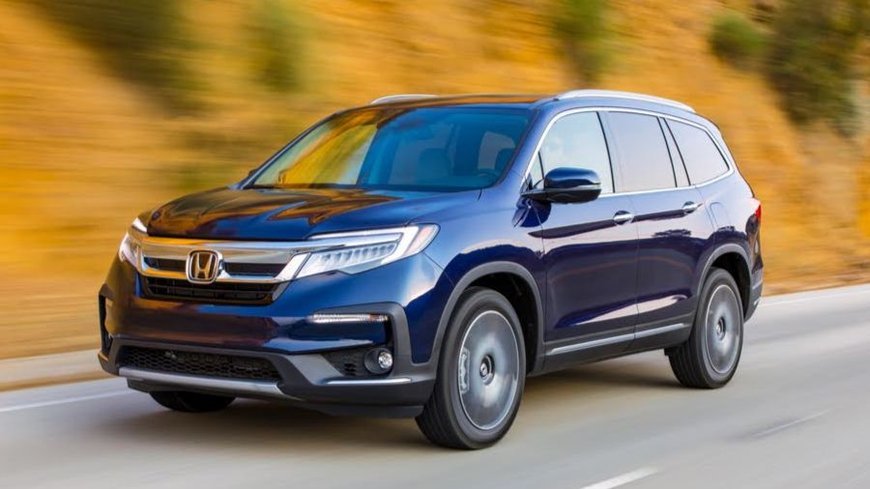 Honda continues to offer this exceptional lease offer on the 2020 Pilot EX-L. Despite its nearly $40,000 price tag, it has an effective monthly cost of $373. This makes it more affordable than competitors like the Ford Explorer XLT ($393), and Kia Sorento S V6 ($396). It is even cheaper than the much smaller Ford Edge ($380) and Chevrolet Trailblazer ($393).
However, note that this lease offer is only available for current Honda customers or those coming from a competing brand. Expect prices to be around $30 more expensive if this qualification is not met.
Cheapest SUV Under $300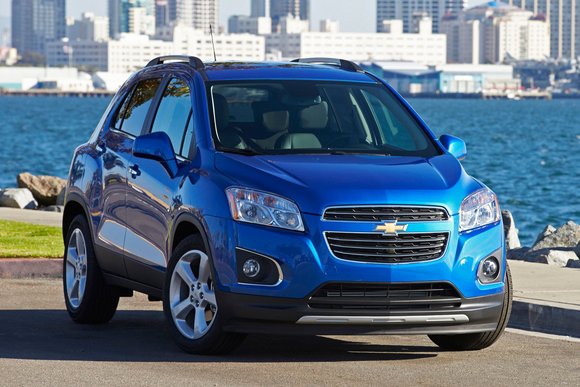 The Sign & Drive lease on the Chevrolet Trax returns in July. With $0, the effective cost comes out to $217 and presents an excellent value relative to MSRP. It undercuts several competitors such as the Honda HR-V ($250), Ford EcoSport SE ($298), and Nissan Rogue Sport S AWD ($313).
Note that this offer is available nationally.
View All Cheapest SUV Leases »
Every SUV Lease Under $300
Here's every SUV lease we found with a payment under $300/month.
| | | | | | | |
| --- | --- | --- | --- | --- | --- | --- |
| Effective Cost | Model | Monthly Payment | Term | Due at Signing | Region | Customize Offer |
| $217 | 2020 Chevrolet Trax LT (Sign & Drive, Current GM/Non-GM Lessees) | $217 | 39 | $0 | National | Customize Offer |
| $231 | 2020 Buick Encore Preferred (GM/Non-GM Lessees) | $199 | 39 | $1,259 | California | Customize Offer |
| $250 | 2020 Honda HR-V LX (Sign & Drive) | $250 | 36 | $0 | National | Customize Offer |
| $268 | 2020 Chevrolet Equinox LT (Sign & Drive, Current GM/Non-GM Lessees) | $268 | 39 | $0 | National | Customize Offer |
| $270 | 2020 Honda HR-V LX AWD (Sign & Drive) | $270 | 36 | $0 | National | Customize Offer |
| $270 | 2020 Honda HR-V Sport (Sign & Drive) | $270 | 36 | $0 | National | Customize Offer |
| $271 | 2020 Hyundai Kona SEL | $199 | 36 | $2,599 | Los Angeles | Customize Offer |
| $274 | 2021 Kia Seltos LX AWD | $199 | 36 | $2,699 | CA & Select States | Customize Offer |
| $274 | 2021 Kia Seltos S FWD | $199 | 36 | $2,699 | CA & Select States | Customize Offer |
| $275 | 2020 Toyota C-HR LE | $219 | 36 | $1,999 | Southern California | Customize Offer |
| $276 | 2020 Buick Encore GX Preferred (GM/Non-GM Lessees) | $239 | 39 | $1,439 | California | Customize Offer |
| $277 | 2020 Mazda CX-3 Sport | $199 | 36 | $2,800 | Los Angeles | Customize Offer |
| $283 | 2020 Mazda CX-30 Base | $205 | 36 | $2,794 | Los Angeles | Customize Offer |
| $283 | 2020 Jeep Renegade Latitude 4x4 with 2XB Package | $193 | 42 | $3,799 | California | Customize Offer |
| $284 | 2020 Hyundai Tucson SE | $209 | 36 | $2,699 | Los Angeles | Customize Offer |
| $290 | 2020 Hyundai Santa Fe SE | $209 | 36 | $2,899 | Los Angeles | Customize Offer |
| $290 | 2020 Volkswagen Tiguan S 2.0T | $239 | 39 | $1,999 | California | Customize Offer |
| $291 | 2020 Kia Sportage LX | $199 | 36 | $3,299 | CA & Select States | Customize Offer |
| $298 | 2020 Ford EcoSport SE (Select Stock) | $229 | 36 | $2,499 | California | Customize Offer |
| $301 | 2020 GMC Terrain SLE (GM/Non-GM Lessees) | $259 | 36 | $1,498 | California | Customize Offer |
| $301 | 2021 Kia Sportage LX | $209 | 36 | $3,299 | CA & Select States | Customize Offer |
| $302 | 2020 Kia Niro LX | $219 | 36 | $2,999 | CA & Select States | Customize Offer |
| $303 | 2020 Chevrolet Blazer 1LT (GM/Non-GM Lessees) | $269 | 36 | $1,219 | National | Customize Offer |
| $306 | 2020 GMC Acadia SLE-1 (GM/Non-GM Lessees) | $298 | 36 | $298 | California | Customize Offer |
| $311 | 2020 Kia Sportage LX AWD | $219 | 36 | $3,299 | CA & Select States | Customize Offer |
| $315 | 2020 Nissan Rogue Sport S AWD | $229 | 36 | $3,099 | Los Angeles | Customize Offer |
| $316 | 2020 Mazda CX-5 Sport | $239 | 36 | $2,760 | Los Angeles | Customize Offer |
| $317 | 2020 Subaru Outback Base | $249 | 36 | $2,449 | Los Angeles | Customize Offer |
| $319 | 2020 Mitsubishi Outlander Sport ES 2.0 FWD | $254 | 39 | $2,528 | National | Customize Offer |
| $321 | 2021 Kia Sportage LX AWD | $229 | 36 | $3,299 | CA & Select States | Customize Offer |
| $322 | 2020 Mitsubishi Outlander 2.4 ES | $269 | 48 | $2,543 | National | Customize Offer |
| $322 | 2020 Honda Pilot LX (Conquest/Loyalty) | $239 | 36 | $2,999 | National | Customize Offer |
| $329 | 2020 Mitsubishi Eclipse Cross ES 1.5T FWD | $219 | 36 | $3,943 | National | Customize Offer |
| $332 | 2020 Kia Niro Plug-In Hybrid LX | $249 | 36 | $2,999 | CA & Select States | Customize Offer |
| $332 | 2020 Jeep Compass Latitude 4x2 | $242 | 42 | $3,799 | California | Customize Offer |
| $333 | 2020 Subaru Forester 2.5i Base | $265 | 36 | $2,465 | Los Angeles | Customize Offer |
| $335 | 2020 Buick Envision Preferred 1SD (GM/Non-GM Lessees) | $299 | 39 | $1,408 | National | Customize Offer |
| $335 | 2020 Subaru Crosstrek Base with CVT | $275 | 36 | $2,175 | Los Angeles | Customize Offer |
| $336 | 2020 Kia Sorento LX 4-cylinder FWD | $239 | 36 | $3,499 | CA & Select States | Customize Offer |
| $336 | 2020 Nissan Rogue S AWD | $239 | 36 | $3,499 | Los Angeles | Customize Offer |
| $341 | 2020 Nissan Kicks SV | $285 | 36 | $1,999 | Los Angeles | Customize Offer |
| $345 | 2020 Honda Pilot LX AWD (Conquest/Loyalty) | $259 | 36 | $3,099 | National | Customize Offer |
| $347 | 2020 Honda Pilot EX (Conquest/Loyalty) | $269 | 36 | $2,799 | National | Customize Offer |
| $352 | 2020 Honda Passport Sport | $269 | 36 | $2,999 | CA & Select States | Customize Offer |
| $355 | 2020 Toyota RAV4 LE | $299 | 36 | $1,999 | Southern California | Customize Offer |
| $356 | 2020 Kia Sorento LX 4-cylinder AWD | $259 | 36 | $3,499 | CA & Select States | Customize Offer |
| $358 | 2020 Nissan Murano S | $279 | 36 | $2,849 | Los Angeles | Customize Offer |
| $359 | 2020 Jeep Cherokee Latitude Plus 4x4 | $269 | 42 | $3,799 | California | Customize Offer |
| $360 | 2020 Nissan Pathfinder S AWD | $279 | 36 | $2,899 | Los Angeles | Customize Offer |
| $364 | 2020 Mazda CX-9 Sport | $289 | 36 | $2,710 | Los Angeles | Customize Offer |
| $372 | 2020 Honda Passport Sport AWD | $289 | 36 | $2,999 | CA & Select States | Customize Offer |
| $372 | 2020 Honda Pilot EX AWD (Conquest/Loyalty) | $289 | 36 | $2,999 | National | Customize Offer |
| $373 | 2020 Honda Pilot EX-L (Conquest/Loyalty) | $279 | 36 | $3,399 | National | Customize Offer |
| $376 | 2020 Volkswagen Atlas Cross Sport S | $299 | 39 | $2,999 | California | Customize Offer |
| $380 | 2020 Ford Edge SEL (Select Stock) | $269 | 36 | $3,979 | California | Customize Offer |
| $383 | 2020 Jeep Wrangler Unlimited Sport 4dr | $272 | 36 | $3,995 | California | Customize Offer |
| $385 | 2020 Ford Escape SE (Estimated Payment) | $298 | 36 | $3,133 | california | Customize Offer |
| $393 | 2021 Chevrolet TrailBlazer LT FWD | $209 | 24 | $4,409 | National | Customize Offer |
| $393 | 2020 Ford Explorer XLT (Select Stock) | $269 | 36 | $4,479 | California | Customize Offer |
| $394 | 2020 Mitsubishi Outlander PHEV SEL AWD | $289 | 36 | $3,788 | National | Customize Offer |
| $396 | 2021 Chevrolet TrailBlazer LT AWD | $219 | 24 | $4,249 | National | Customize Offer |
| $396 | 2020 Kia Sorento S V6 FWD | $299 | 36 | $3,499 | CA & Select States | Customize Offer |