We found the best SUV leases under $300 in September. After analyzing hundreds of offers, we've uncovered 23 SUV models with a number of lease deals under $300 a month – less than last month as prices seem to be on the rise. If you're shopping for SUV payments under $300, this could make it a better time to lease if you know where to look.
Many SUVs have payments that have risen in cost over the last month, but several have fallen. For the most part, leases under $300 a month are holding steady. Many of these offers come very close to the $300 cap, but with MSRPs that range from around $20,985 (2023 Hyundai Venue) to $46,195 (2023 Buick Enclave), none of the deals can be deemed a bad offer.
We have taken into consideration the MSRP, the monthly payment, and the length of the lease term to come up with the effective monthly cost of each of the vehicles below and help you determine which deal works best for you.
Best SUV Lease Under $300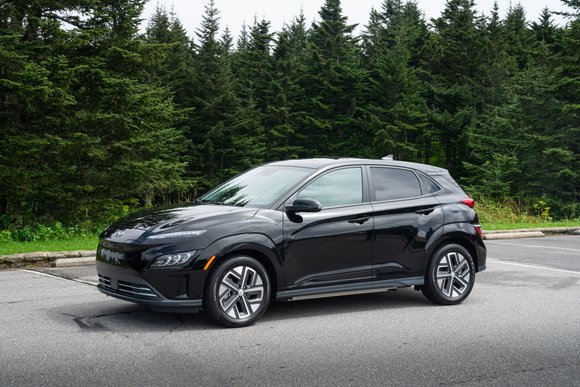 You won't often find this good of a lease deal on an electric SUV. Kia is offering the 2023 Niro Wind EV for $249 a month for 36 months, with $4,499 due at signing. While neither of those figures exactly jumps off the page, keep in mind that the Wind EV has an MSRP of $40,875. Its $374 effective monthly cost can't be beaten in this segment right now. Like most Kia offers, this is a region-specific deal. This particular example is for New England, so be sure to contact your dealer for a quote.
View All the Cheapest SUV Leases
Cheapest SUV Lease Under $300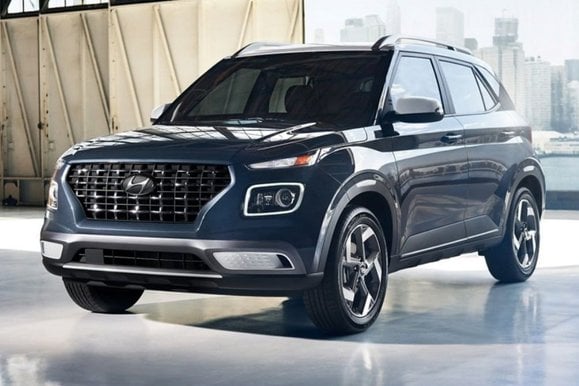 The 2023 Hyundai Venue is the cheapest SUV lease you can get. The affordable crossover is now being offered at just $209 per month for 36 months with $3,499 due at signing. Considering its MSRP of $20,835, that is a very budget-friendly deal for a subcompact SUV, even though the amount due at signing went up this month.
As with all great deals, however, there is a catch. This offer is for consumers in the Southern California region, so if you don't live in that area you may pay a bit more. Comparable deals are likely to be found elsewhere in the country, though, so be sure to shop around.
View All the Cheapest SUV Leases
Every SUV Lease Under $300
Here is every SUV we found with a lease deal payment under $300 per month. This list is in ascending order of the effective monthly cost.
| | | | | | | |
| --- | --- | --- | --- | --- | --- | --- |
| Effective Cost | Model | Monthly Payment | Term | Due at Signing | Region | Customize Offer |
| $306 | 2023 Hyundai Venue SE | $209 | 36 | $3,499 | Los Angeles | Customize Offer |
| $320 | 2023 Hyundai Kona SEL | $209 | 36 | $3,999 | Los Angeles | Customize Offer |
| $338 | 2024 Honda HR-V LX Current Honda Lessees | $249 | 36 | $3,199 | National | Customize Offer |
| $339 | 2024 Buick Envista Preferred Current Buick/GMC Lessees | $179 | 24 | $3,829 | National | Customize Offer |
| $350 | 2024 Hyundai Kona SEL Gas | $239 | 36 | $3,999 | Los Angeles | Customize Offer |
| $351 | 2024 Chevrolet Trax 1LT GM & Non-GM Lessees | $249 | 24 | $2,439 | National | Customize Offer |
| $352 | 2023 Volkswagen Taos S | $249 | 39 | $3,999 | VW California | Customize Offer |
| $353 | 2024 Honda HR-V LX | $259 | 36 | $3,399 | National | Customize Offer |
| $357 | 2024 Honda HR-V LX AWD Current Honda Lessees | $249 | 36 | $3,899 | National | Customize Offer |
| $362 | 2024 Kia Seltos LX AWD | $279 | 36 | $2,999 | CA, CO, DE, FL, HI, IL, IN, ME, MI, MN, ND, NE, OH, PA, UT, VT, WI, WY | Customize Offer |
| $365 | 2023 Buick Encore GX Preferred 1SB Current Buick/GMC Lessees | $199 | 24 | $3,989 | National | Customize Offer |
| $367 | 2023 Chevrolet Equinox LT GM & Non-GM Lessees | $269 | 24 | $2,349 | National | Customize Offer |
| $370 | 2024 Subaru Crosstrek Base | $299 | 36 | $2,549 | Los Angeles | Customize Offer |
| $370 | 2023 Toyota Corolla Cross LE | $279 | 36 | $3,278 | Southeast | Customize Offer |
| $373 | 2024 Honda HR-V LX AWD | $259 | 36 | $4,099 | National | Customize Offer |
| $374 | 2023 Kia Niro Wind EV | $249 | 36 | $4,499 | CT, MA, NH, NJ, NY, RI | Customize Offer |
| $376 | 2023 Kia Sportage LX | $279 | 36 | $3,499 | CA, CO, DE, FL, HI, IL, IN, ME, MI, MN, ND, NE, OH, PA, UT, VT, WI, WY | Customize Offer |
| $379 | 2024 Buick Encore GX Preferred 1SB Current Buick/GMC Lessees | $199 | 24 | $4,309 | National | Customize Offer |
| $380 | 2023 Hyundai Kona SE Electric | $269 | 36 | $3,999 | Los Angeles | Customize Offer |
| $380 | 2023 Hyundai Santa Fe SE Gas | $269 | 36 | $3,999 | Los Angeles | Customize Offer |
| $390 | 2023 Hyundai Tucson SEL | $279 | 36 | $3,999 | Los Angeles | Customize Offer |
| $391 | 2023 Chevrolet Trailblazer LT 2WD GM & Non-GM Lessees | $249 | 24 | $3,399 | National | Customize Offer |
| $391 | 2023 Mazda CX-30 2.5 S Select with AWD | $270 | 33 | $3,999 | Los Angeles | Customize Offer |
| $394 | 2023 Kia Niro Wind EV | $269 | 36 | $4,499 | CA, CO, DE, FL, HI, IL, IN, ME, MI, MN, ND, NE, OH, PA, UT, VT, WI, WY | Customize Offer |
| $396 | 2024 Chevrolet Equinox 1LT GM & Non-GM Lessees | $299 | 24 | $2,329 | National | Customize Offer |
| $396 | 2023 Kia Sorento LX Gas | $299 | 36 | $3,499 | CA, CO, DE, FL, HI, IL, IN, ME, MI, MN, ND, NE, OH, PA, UT, VT, WI, WY | Customize Offer |
| $396 | 2023 Kia Sportage LX AWD | $299 | 36 | $3,499 | CA, CO, DE, FL, HI, IL, IN, ME, MI, MN, ND, NE, OH, PA, UT, VT, WI, WY | Customize Offer |
| $400 | 2024 Hyundai Tucson SEL | $289 | 36 | $3,999 | Los Angeles | Customize Offer |
| $402 | 2023 Chevrolet Blazer 2LT Current Chevy Lessees | $269 | 24 | $3,189 | National | Customize Offer |
| $415 | 2023 GMC Terrain SLE-1 AWD Current Buick/GMC Lessees | $199 | 24 | $5,189 | National | Customize Offer |
| $416 | 2023 Chevrolet Trailblazer LT 4WD GM & Non-GM Lessees | $269 | 24 | $3,539 | National | Customize Offer |
| $444 | 2023 Buick Envision Preferred 1SC Current Buick/GMC Lessees | $279 | 24 | $3,959 | National | Customize Offer |
| $445 | 2024 GMC Terrain SLE-1 AWD Current Buick/GMC Lessees | $199 | 24 | $5,899 | National | Customize Offer |
| $509 | 2023 Buick Enclave Essence 1SL Current Buick/GMC Lessees | $299 | 24 | $5,039 | National | Customize Offer |
| $533 | 2023 GMC Acadia SLE-1 Current Buick/GMC Lessees | $229 | 24 | $7,299 | National | Customize Offer |