While many SUVs can be leased with no money down, the best deals involve Sign & Drive specials. Under the right circumstances, the right offer can even get you into a nicer vehicle for less money when compared with a traditional lease. Here are our top picks based on current incentives.
1. Cadillac XT5: $399 Per Month With $0 Down
The XT5 Standard features an unusually good Sign & Drive deal that makes it remarkably inexpensive to lease. At $399/month, the effective cost of this deal is $43/month cheaper than a Lexus NX 300 ($442). And that's despite the fact that the XT5's sticker price is $4,740 more expensive than the NX.
In our latest review, the XT5 earned high marks for its surprisingly good cornering ability and attractive looks inside & out. That said, shoppers should be aware that fuel economy figures are unimpressive at 22 mpg overall and features like forward collision warning are unavailable on the base trim.
This is a national offer. Check XT5 lease prices in your area »
2. Mercedes-Benz GLA250: $425 with $0 Down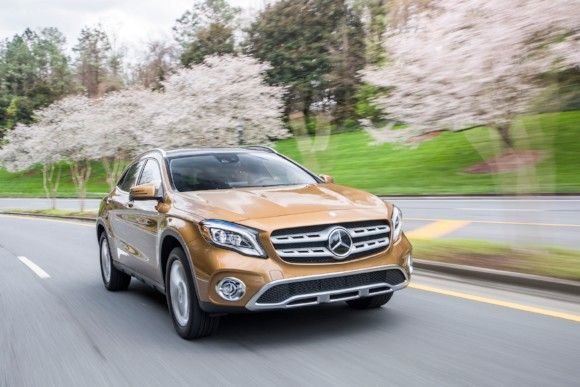 If you can find a participating dealer, the GLA features a $425/month, $0 down Sign & Drive deal on the GLA250 with Premium Package. The vehicle has an MSRP of $36,745 with destination. It may be hard to believe, but that's $1 more than the effective cost of a Dodge Journey Crossroad ($424) here in California.
Considering the difference in MSRP is over $7,100, the GLA could be considered a surprising alternative. Thanks to a $21/month price cut, we consider this one of the better deals we've seen to date. As a Sign & Drive lease, the payment includes your first month's payment and Acquisition Fee.
Based on our review, shoppers test-driving the GLA will likely find its small, easy-to-drive platform ideally suited for city streets. However, the vehicle's small backseat could hamper its usefulness if you find yourself having to transport rear passengers.
This is a national offer. Check GLA lease prices in your area »