$0 down SUV leases can be a great value, especially when they involve Sign & Drive deals. Sadly, specials like this have become harder to find. Volkswagen is the only mainstream brand offering a Sign & Drive promo at the moment as part of a year-end sale.
Fortunately, most SUVs can be had for zero-down. Simply take the amount due at signing and divide it by the lease term and add the payment. Using this "effective lease cost", we're able to find some great deals each month.
Here are some of the best SUVs you can lease for $0 down.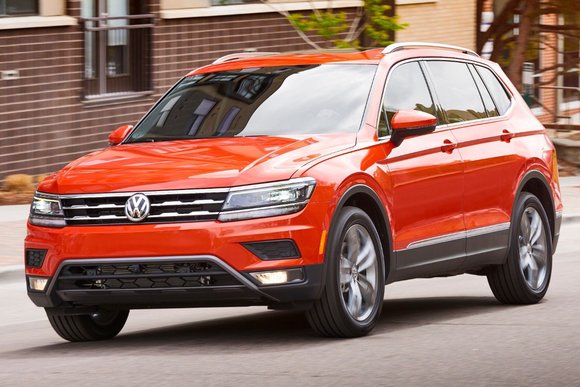 Volkswagen is continuing to offer a national Sign & Drive promotion on most models. Here in California, you can lease a Tiguan S from as little as $279/month with $0 down. For reference, a 2019 Honda CR-V LX has an effective cost of $324, which gives the Tiguan an advantage of roughly $45/month.
Based on our review, the Tiguan offers a sweet spot for those looking for more passenger capacity. That said, shoppers may find the SE trim a more compelling choice given that it gets you desirable features like automatic emergency braking and blind-spot monitoring.
Check Tiguan prices near you »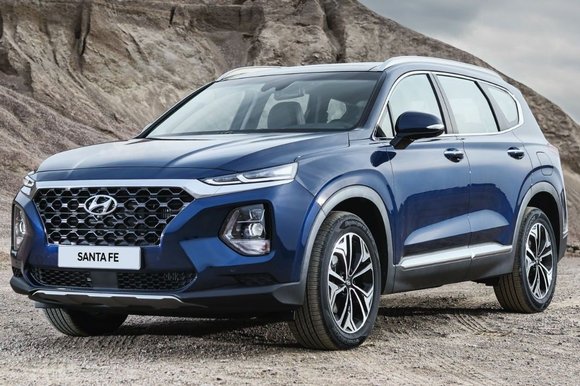 The Santa Fe can be a great deal whether you buy or lease. In addition to being one of the best SUVs to lease for the money, it also features one of the best 0% financing deals. While it doesn't offer a Sign & Drive option, the SE trim is listed at $219 for 36 months with $2,299 at signing, an effective cost of $283. In places like Los Angeles, the Santa Fe can be as little as a few bucks more expensive than the Tiguan.
The Santa Fe offers great headroom plus above-average cargo space compared to other midsize SUVs. All trims even come with automatic emergency braking, adaptive cruise control, and desirable extras like support for Apple CarPlay & Android Auto. In some cases, these are features that you can't get in competitors without pricey option packages.