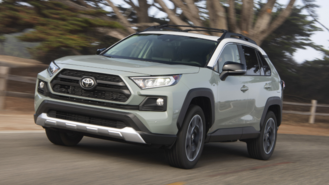 Toyota's best financing deals are holding steady this month. Last month, the lowest rate offered is 2.49% APR for 72 months on the Prius, while some other models get the same rate for 60 months. These deals remain the same for April. The inventory shortage that has been making it harder to find popular models still has no end in sight for Toyota, and the situation could last well into this year.
Once again the only cash deal being offered is on the Toyota Prius Prime, which gets a $1,500 customer cash incentive. Toyota continues to offer sparse cash incentives on other vehicles, but there is some special APR cash up for grabs. Popular 2022 models are currently offered at a discount when you finance through Toyota Financial. You may need to work with a dealer to find the Toyota for you. It could make sense to place a reservation to save your place in line for the model you want.
Offers from Toyota vary by region and expire on May 2, 2022. The examples listed below are for Southern California. We update this page each month based on the latest offers, so check back for possible changes.
Explore the full Toyota lineup »
Must-Know Advice For Toyota Buyers
Smaller discounts than competitors. Toyota tends to offer a nice range of incentives for buying & leasing. Expect to see the best deals on sedans like the Corolla, especially when it comes to leasing. In contrast, SUVs like the RAV4 tend to sell well without big incentives. Meanwhile, competitors like the Chevy Equinox sometimes tout over $5,000 in discounts.
Where to find the best prices. Like a handful of other mainstream brands, Toyota doesn't allow its dealers to advertise prices below invoice. As a result, you may need to reach out to your local dealer to be presented with the lowest possible price. In some cases, you may find that working with a larger dealer translates to the best savings. Try checking with multiple dealers for the best results.
Not all models are easy to find. Toyota cars that often prove hard to find include Prius and Avalon due to lower demand. In addition, while the brand continues to offer an impressive range of hybrids with lower prices than in past years, vehicles with a gas engine remain the easiest to find.
Certain Toyotas like the Tacoma pickup have a strong following and can command prices at or close to MSRP. That could be surprising for some shoppers considering competitors often feature big rebates. The fact that Tacoma sells quickly may require buyers not to hesitate on a purchase.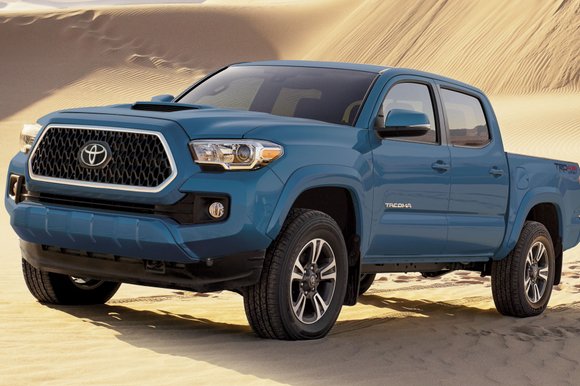 A national inventory shortage associated with semiconductor production has made it especially tough to find Toyotas. As a result, you may need to consider a broader range of colors and styles because we don't expect availability to improve dramatically anytime soon.
Free maintenance bonus. Toyota is one of the few brands that still offer free maintenance. Every model includes 2 years of ToyotaCare, which includes both routine maintenance and roadside assistance. Looking to extend that for an additional length of time? Check with your dealer about adding coverage.
College grad discounts. Recent college grads should be sure to ask about the Toyota College Grad Rebate. It features up to a $500 bonus that can be combined with most other offers, although you'll have to finance or lease to get it. In-demand pickups like the Tacoma are eligible for this incentive, too.
Certified car discounts. The Toyota Certified Pre-Owned Program offers the added value of a warranty on factory-certified cars & trucks, plus access to special rates we sometimes highlight in our monthly coverage of the best CPO offers. As the saying goes, good new cars often translate to good used cars.