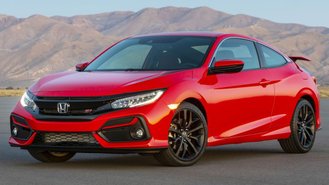 The best CPO car deals in June feature interest rates as low as 0.99% APR. In some cases, these financing deals may actually be better than the best interest rates for buying a new car. Sadly, shoppers should expect used car prices to be much higher than normal due to an inventory shortage.
While the best used car deals can get you lower rates than a non-certified car, truck, or SUV, not every model may be eligible. Still, the added cost of a certified used car may be worth it if you value the peace of mind of a warranty. Used car incentives change monthly, so check back for changes.
Stay tuned for our special July Fourth deals coverage.
Best CPO Car Deals In June 2022
Getting The Best Deal On A Certified Used Car
Odds are you're already aware that dealers near you have a mix of both certified and non-certified pre-owned cars in stock. However, what may not be obvious is the fact that dealer-certified and manufacturer-certified cars have different standards. Most importantly, manufacturer-certified cars qualify for special incentives.
This can often involve special financing rates. While used-car rates have traditionally been higher than new cars, recent deals have upended expectations. In some cases, you may find that it's nearly as expensive to finance a used car versus a new one. That said, the best used car rates feature shorter terms like 36 months.
While certified cars are generally more expensive than regular used cars, shoppers can benefit from the peace of mind of a manufacturer-backed warranty. We recommend seriously considering your priorities, whether add-ons like extended warranties make sense, and which brands are cheap, safe, and most reliable.
Brands like Toyota and Subaru can command high resale values. Although that's good for sellers, it can raise the cost of entry for buyers. In some cases, a new car may make a lot more sense. For example, used Toyota Tacomas have often been able to sell at a hefty premium due to their popularity among truck buyers.
Expect a certified car to cost roughly $1,500 to $2,000 more than a non-certified car. That may vary depending on the brand, plus factors like local supply & demand. In addition to the cost of certifying & reconditioning a used car, the value of a warranty may easily make the case for upgrading from a non-certified car.
Like a new car, a manufacturer's best rates are generally available to those with top-tier credit. Unlike the best 0% APR deals on new cars, some of which can reach 0% APR for 84 months, used car promotions generally aren't as aggressive. While some brands do offer used car rebates, they tend to be extremely rare.
Our network of dealers can help you find the right car for your needs. If you're looking for a bad credit car loan, getting financed may not be as easy as you think. In addition to featuring a wide selection of makes and models, CarsDirect has dealers that are specially equipped to help those with subprime credit buy a car.
Search Used Car Listings Near You