While a lot of manufacturers offer military discounts on cars, not every brand offers extra incentives for Veterans Day. Based on our analysis, this year's holiday on November 11 offers some outstanding opportunities to save, especially when combined with early Black Friday car sales on a range of cars, trucks, and SUVs.
For example, Hyundai is doubling its military discount to $1,000 through November 15 for eligible members of the military as well as first responders. The best part is that you can combine the offer with 0% APR financing for up to 72 months plus an extra $500 cash on popular models like the 2020 Sonata, Tucson, and Santa Fe.
Even Hyundai's luxury brand, Genesis, is offering the same deal. Cars like the 2020 G70 now offer a chance to enjoy 0% financing for 72 months plus up to $4,500 in savings when stacking the $1,000 military discount, a $1,000 holiday bonus, $1,000 for coming from a competitor, and a hidden $1,500 dealer cash incentive.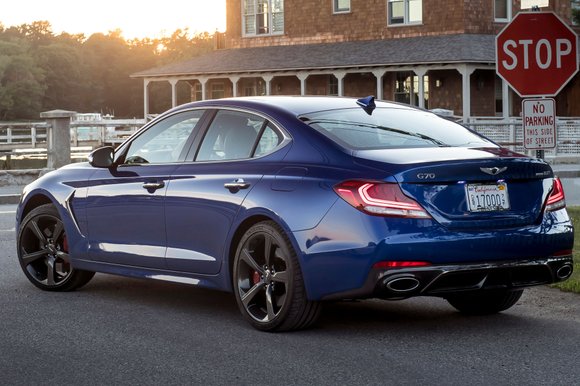 Looking to buy an American brand? Through November 30, GM is offering Supplier Pricing to all veterans regardless of their discharge date. Normally, the discount is limited to active, reserve, and retired military and veterans within 3 years of discharge. That means all veterans can now enjoy the same great deal this month.
According to a dealer incentive bulletin, even all-new vehicles like the 2021 Chevy Tahoe are eligible for military pricing. This could be one of the only ways to get a discount on the redesigned SUV considering there are no rebates to speak of and dealers across the U.S. are continuing to experience inventory shortages.
In addition to getting haggle-free pricing, GM's offer can be combined with most advertised offers. For example, the 2020 GMC Terrain ranks among the best Black Friday SUV deals with 0% APR for 84 months. Those with bad credit should be aware of special considerations for veterans with subprime credit.
Stay tuned for possible updates closer to Veterans Day.