We looked at hundreds of the latest APR offers to uncover the best 0% financing deals in May. The best deals involve 0% APR for up to 84 months and down payment assistance incentives ahead of Memorial Day. In some cases, these deals can help save you a significant amount of money.
Unfortunately, deals like these may require you to give up hefty rebates and cost you more in the long run. That's why we've mainly chosen to showcase scenarios in which 0% APR can lead to a lower payment and/or overall cost compared to cash incentives. Most deals require above-average credit.
Best 0% APR SUV Deals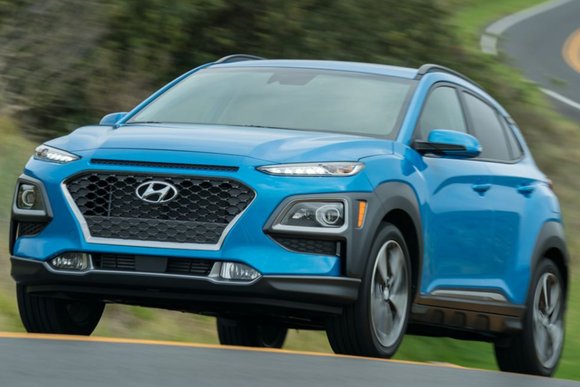 The Kona offers a combination of 0% APR and cash, something you won't find from most brands. Through June 1, you can score zero interest plus up to $1,500 in cash. The downside is that the amount varies by trim, with the maximum limited to higher-end styles. In the case of the Kona SE, the amount is worth just $500.
It's getting awfully difficult to find crazy deals on small SUVs. Fortunately, the Jeep Compass offers a way to enjoy interest-free financing for up to 7 years. If you plan on keeping your vehicle for a long time, this could be a great way to lower your monthly payment to a degree that's not possible with other brands.
There's still time to get an amazing deal on last year's Ford Edge. Our analysis finds that the midsized SUV is still in stock and offers a combination of no interest plus a massive bonus cash incentive. On ST and Titanium styles, you'll find $4,250 in bonuses. All other configurations offer $3,750.
Last month saw the first-ever introduction of 0% financing on the redesigned Buick Envision. Even better, those on the West Coast may be eligible for a $750 conquest cash incentive simply for switching brands. In some cases, an Envision could be a better value compared to a Chevy this month.
Best 0% APR Car Deals
Those in California can take advantage of the best APR deal to date on the Ford Fusion. Once again, Ford Credit is offering 0% APR for 84 months on all versions of the brand's last midsize car. While the deal isn't stackable with rebates, this may be the only way to get 0% financing for 7 years on a vehicle of this type.
In other parts of the country, you'll find 0% APR limited to 72 months. Expect 84-month rates in most states to be considerably higher at 2.9% APR.
Although this month's 0% APR deal on the Kia K5 is down from 66 months to just 60, we still consider it a top value. Odds are you'll find that a way better deal compared to midsize cars like the Honda Accord and Toyota Camry.
The sleek Arteon sedan features the best rate on any VW right now with zero-interest for 6 years. In addition, VW Credit is giving dealers an unadvertised dealer APR bonus worth up to $2,000. As a result, you may be able to negotiate a stellar price when you opt to finance.
Best 0% APR Truck Deals
Truck incentives are disappearing left and right, but the RAM 1500 still offers one of the best APR deals. As a result, pickup buyers may find the RAM significantly cheaper to finance than a Ford F-150 or Chevy Silverado 1500 this month. Unlike last month, most RAM 1500 styles are now eligible for this offer.