We found the best 0% APR deals in October on a range of SUVs, cars, and trucks. The best finance incentives combine zero-interest with rebates worth up to $2,500 and offer no interest for as long as 84 months.
Although you'll need top-tier credit to qualify, these financing specials could save you a significant amount of money by lowering your cost to buy a vehicle.
Updated October 6th
Best 0% APR SUV Deals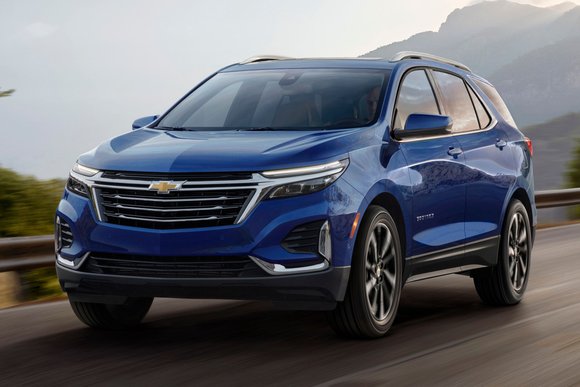 The restyled Chevy Equinox benefits from a massive rate cut from 2.99% to 0% in October. If you're a warehouse member, a fall Costco promo can save you $1,000. The best part is that the incentives can be combined for maximum savings.
Chevy's alternative to zero-percent financing is a paltry $500 rebate. On a $35,000 SUV, financing through Chevy could save buyers over $3,800 in interest compared to a loan at 4%. Oddly, this is the same great rate as the 2021 Equinox.
The Dodge Durango offers yet another deal you'll be hard-pressed to find on most three-row SUVs. With interest-free financing for 6 years, most versions may offer a great way to lower your monthly payment. To put that into perspective, the Ford Explorer limits 0% APR to just 36 months.
In the case of the entry-level Durango SXT, the alternative is a $2,200 cash incentive based on offers in California. Interestingly, the latest incentives enable you to enjoy the same great rate on the high-powered Durango SRT all the way through November 1st.
The Chevy Traverse offers one of the best financing deals on any 3-row SUV. To put this into perspective, Toyota has started canceling deals on the Highlander in some parts of the country. On a $40,000 vehicle, the difference in interest rates could translate to thousands in savings.
In some cases, you could potentially upgrade to a nicer SUV and come out ahead. However, what's most surprising to us is that Chevy's latest offer is identical to that of the outgoing 2021 Traverse. Costco warehouse members may also qualify for an additional $1,000 cash incentive.
Best 0% APR Car Deals
Good deals on small, affordable cars have become hard to come by. However, the 2021 Hyundai Elantra offers a rare chance to score a financing deal.
That's because Hyundai is offering 0% APR with no payments for 90 days. If you don't plan to finance, the brand's latest rebate is worth just $500.
The Dodge Challenger continues to feature one of the best APR deals on a car. In the case of the SXT trim, you can enjoy no interest for 6 years. Here in California, the car also offers $1,000 in bonus cash. Given the fact that the alternative is a $2,500 cash incentive, turning down the rebate could result in significant savings.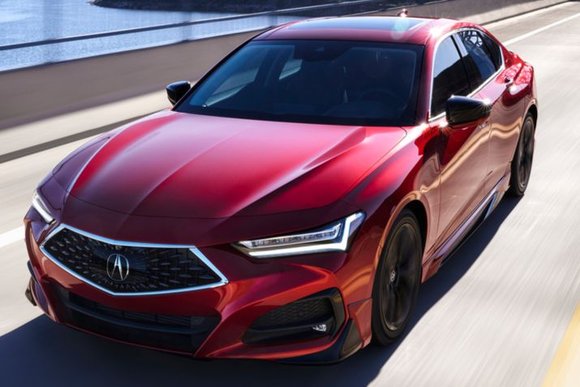 The Acura TLX offers 0% APR for 36 months. However, we think the brand's 60-month rate of 0.9% may be a better way to potentially lower your monthly payment.
Acura is also offering a $2,500 conquest cash incentive when coming from a competing brand. Current Acura owners can get a loyalty discount worth the same amount.
Best 0% APR Truck Deals
We thought crazy APR deals were gone. However, Chrysler Capital has unveiled 0% financing for 84 months, the kind of deal we saw over a year ago at the start of the pandemic. The downside is that the offer is limited to the Northeast and RAM 1500 models in the Big Horn Crew Cab configuration.
Fortunately, the brand is offering 0% for 72 months in other parts of the country. While your ability to score no interest for 7 years may be limited, we consider this an exceptional opportunity for buyers looking to reach the lowest monthly payment. Offers like these will require top-tier credit to qualify.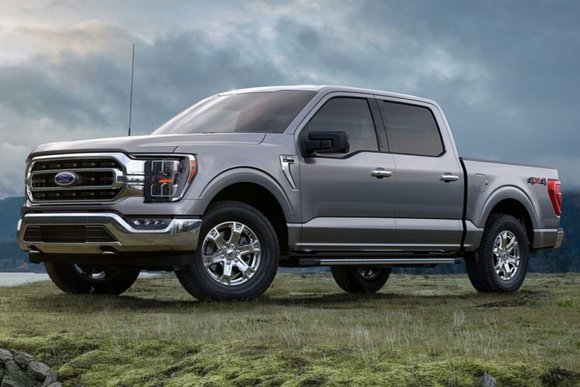 Ford slashed F-150 interest rates last month and has extended this stellar deal through November 1st. If you've been waiting to score zero-interest financing on Ford's bestselling truck, now may be a good time to buy. The catch is that the offer can't be combined with up to $2,500 in trade-in assistance cash.