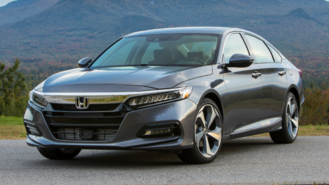 On the surface, the 2018 Honda Accord is poised to sell based on its merits without a bunch of rebates. However, the reality is that Honda is using up to $4,000 in unadvertised incentives this month to discount certain well-equipped versions. But you'll need to know what to look for.
For the past couple of months, Honda has been giving dealers up to $2,000 in dealer cash to lower prices as the vehicle reaches the end of its model year. Amounts vary by trim and focus almost entirely on EX-L & Touring styles. Here's a quick breakdown.
If you're buying an EX-L with the 1.5T engine, there's a $1,000 dealer cash incentive. The amount doubles to $2,000 when choosing one with navigation, helping to offset the added cost of the upgrade. The same $2,000 is available on the 1.5T Touring as well.
If you opt for the more powerful Accord 2.0T, the EX-L is eligible for a $1,500 incentive. Here, opting for navigation gets you an additional $500 for $2,000 in combined savings. You can combine these offers with financing rates as low as 1.9% APR.
But that's not all.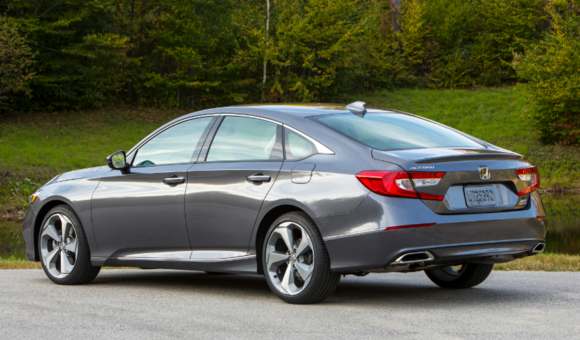 At the same time, dealers are being given "FlexCash" to offer even deeper discounts. On December 7, Honda more than doubled some of these incentives and you can now get up to an additional $2,000 that can be combined with the offers listed above. The catch is that you'll have to finance or lease through Honda Financial.
Here, too, the discounts vary by trim and favor pricier versions.
The Accord EX-L with 1.5T is eligible for up to an extra $800, compared to just $300 a month ago. Opting for navigation gets you access to $1,000, while the Touring is eligible for $2,000. EX-L styles with the 2.0T get $1,500, with navigation getting you access to $2,000.
Altogether, that's $4,000 in potential savings plus 1.9% financing, the best deal we've seen since the current Accord debuted over a year ago. Unfortunately, not every buyer will benefit from these offers because they come with some big assumptions.
First, you'll have to have an interest in buying or leasing a well-equipped style like the Touring 1.5T or EX-L 2.0T with navigation to get the full $4,000. Next, you'll have to find a dealer willing and able to pass along every offer in their arsenal.
Sadly, this also means shoppers looking for a less-expensive style like an LX or EX may find themselves unable to get the same level of savings. With affordability becoming more difficult with rising interest rates and higher transaction prices, not every Accord buyer may come away with a great deal.