Year-end deals on luxury cars tend to be outstanding, and deals ahead of Black Friday are proving to be particularly good. We've uncovered over half a dozen brands offering deals like $16,000 in savings, 0% APR financing, and lease payment waivers worth up to $1,200.
That said, finding the best deals may not always be easy for the average buyer. That's why we reviewed a variety of unadvertised dealer incentive bulletins and did the math to uncover up to a $7,600 month-over-month advantage compared to some of last month's offers.
Here's a look at what's in store for shoppers.
Acura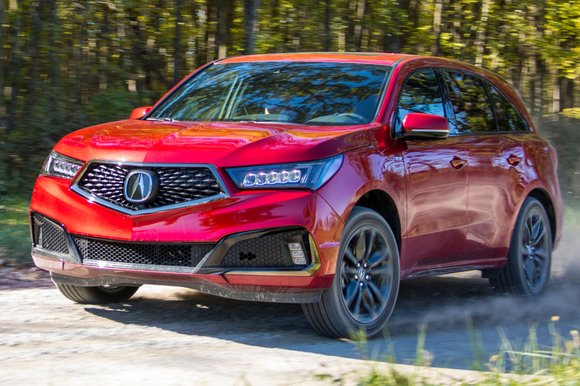 Over $10,000 off. While most Acuras feature the same deals as last month, the 2020 MDX features an absurd amount of savings that you won't see advertised. Well-equipped styles are eligible for a $8,600 lease incentive that you can stack with a $1,500 conquest bonus for up to a $10,100 discount. In addition to having one of the largest incentives on any SUV, the MDX has some of the best leases on a luxury model starting at just $379/month. Explore Acura Models »
BMW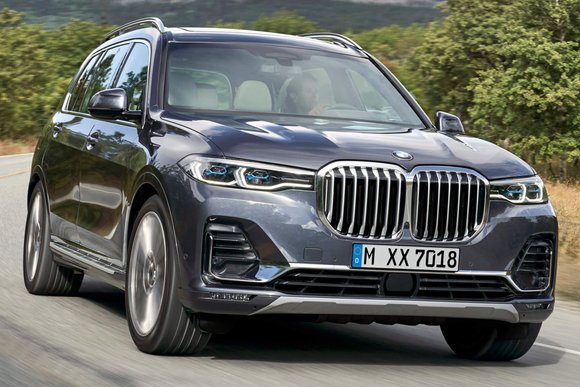 Rebates plus low APR. BMW is offering generous discounts when financing, even on many of its 2021 models. For example, the 2021 X7 offers 1.9% APR for 60 months plus a $2,500 APR Bonus. You can get an extra $1,000 off when coming from a BMW or a competitor. That's $3,500 plus low-interest financing. Explore BMW Models »
Cadillac
0% APR plus a bonus. Cadillac is now offering 0% financing for 72 months on every 2020 & 2021 model except the Escalade. However, choosing a 2020 model like the XT6 can get you access to as much as a $2,500 purchase bonus as well. We consider this one of the best 0% APR deals in the month of November.
Month-over-month savings can be unbelievably good. For example, the 2020 CT4 offers 0% for 72 months plus a $3,000 bonus. Previously, there was just $1,500 with no APR offer. On a $40,000 car, buying now can equate to a savings of over $7,600 compared to a 6-year loan at 5%. Explore Cadillac Models »
Jaguar
Up to $16,000 off. The British automaker is continuing to offer 0% APR for 72 months across its lineup. However, we found a secret discount worth $10,000 on the 2021 F-TYPE V8 for customers coming from another Jaguar or a competing brand. Buyers can even stack it with a $6,000 purchase allowance for $16,000 in savings. Explore Jaguar Models »
Lexus
Complimentary payment. Lexus is offering to cover up to $1,000 of your first lease payment as part of the annual December to Remember Sales Event. The biggest discount is on the 2020 Lexus LS, with just about every other model featuring a $700 incentive. Even all-new 2021 models are eligible for the deal.
For example, Lexus Financial is offering 0% across its entire lineup, including the 2021 Lexus IS. This marks an extraordinary chance to save compared to last month's offer of 1.9% APR. On a $45,000 car, that small difference can translate to over $2,200 in money saved on interest. Explore Lexus Models »
Lincoln
Sign & Drive. The new Wish List Sales Event offers $0-down Sign & Drive leases featuring up to $1,200 toward your first month's lease payment. The biggest discount is on the 2020 Navigator, with $500 to $900 on other models. Interestingly, shoppers shouldn't assume that the brand's cheapest SUV has the best lease.
For example, the 2020 Nautilus is listed at $487 for 36 months with $0 down here in California. That's just $19/month more than the 2020 Corsair despite a nearly $5,000 difference in MSRP. Here, shoppers could find it exceptionally easy to step up to a much larger and more powerful vehicle. Explore Lincoln Models »
Maserati
$12,000 in savings. The Modena-based brand is offering the kind of deal you might find on a Kia with 1.49% APR for up to 84 months. Well-qualified buyers can get the deal on just about any 2020 Maserati. Alternatively, the Quattroporte features up to $12,000 in lease incentives when coming from a competitor. Explore Maserati Models »
Editor's Note: We aren't listing Mercedes-Benz, which actually worsened rates on a number of models such as limiting 1.99% financing on the 2020 GLC from 72 months to just 36. As a result, its so-called Winter Event doesn't appear to offer shoppers any major advantage as of this writing.