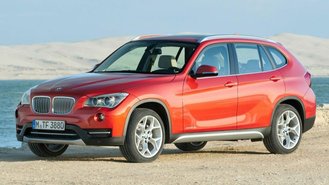 It may only be July but automakers are already starting to make room for 2016 models. This month, BMW is using rebates worth as much as $4,000 to clear out additional 2015 models. For luxury shoppers, it's a good opportunity to score a deal while selection at dealers is still good. However, not all deals are getting better- some are less favorable this month. Here's what you need to know.
Clearing out the old
This month, BMW expanded so-called Buildout Cash to most of its lineup. The incentive is one of the best we've seen from the automaker since its holiday clearance last December. The promotion runs through July 31 and adds to aggressive offers which have been focusing on a 40th Anniversary Credit on all 3-Series models.
Out of this month's changes, the largest savings can be found on the 7-Series and 6-Series, which get a $4,000 discount. 5-Series models are next with a $1,500 bonus- even on the performance-oriented M5.
Here's a roundup of this month's best BMW discounts.
More expensive to lease an SUV
Most BMW SUV models are excluded from this month's improvements. In fact, nearly every "X" model is now more expensive to lease by up to $20 per month.
The only exception appears to be the X1 crossover, which gets a $10 cut to both its monthly payment and amount due at signing. You can now lease an X1 sDrive28i from $289 per month for 36 months with $3,834 due at signing. For the money, this is the best deal out of any X model this month.
Part of the reason for the price hikes is because 36-month residual values were lowered by 1% on most SUVs. The X1 isn't an exception- in fact, it got a 2% cut. However, the lease is being propped up by this month's $1,000 Buildout Cash.
Get a custom lease quote on the BMW X1 »
Our take
If you're shopping for a BMW and want to save a bit more, now is a great time to buy a 2015 model before more of the 2016 models start landing. Granted, there are some redesigns and models that might be worth waiting for, like the all-new 340 sedan and redesigned X1 crossover.
Then again, some redesigns like the 2016 7-Series will be over $7,000 more expensive than the outgoing version- not a small amount based on what we normally see. If you don't need the latest and greatest, it's a good bet that you'll be able to get a good deal this month while the selection is still good.
See all of this month's top-ranked lease deals »
Visit our CarsDirect Pricing Insider page for pricing and deal analyses for over 300 models. Sign up for email alerts to have our analyses delivered straight to your inbox. Browse our Deals Articles for insider info on the latest new car incentives that can save you money.
Incentives listed here are based on a resident in Southern California. Lease offers are based on top-tier credit and exclude tax, license, title, registration, document fees and insurance. State-level incentives can vary, so please check with your CarsDirect Trusted Dealer to confirm all available offers in your region.