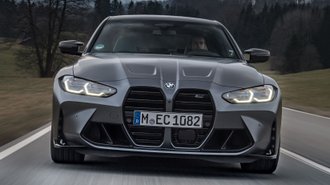 BMW is no longer advertising interest rates, taking away an important way to decide whether to buy or lease a car. According to a bulletin sent to dealers last week, the change was made in response to dealer feedback. Our analysis finds that this is likely a way to enable dealers to more freely mark-up consumer interest rates.
While it's no secret that interest rates are on the rise following Federal Reserve rate hikes, it's unusual for car manufacturers to stop advertising deals when there are still promotions. In an extreme case, Toyota caved to dealers last year and stopped advertising lease prices in Southern California for roughly 6 months.
Now, BMW has done the same with rates for buying a luxury car. If you visit its website, you'll no longer see BMW financing deals. Instead, the brand is simply saying "Attractive Finance Offers Available," with a prompt to contact a dealer for more information. Unfortunately, the reason for this is actually quite simple.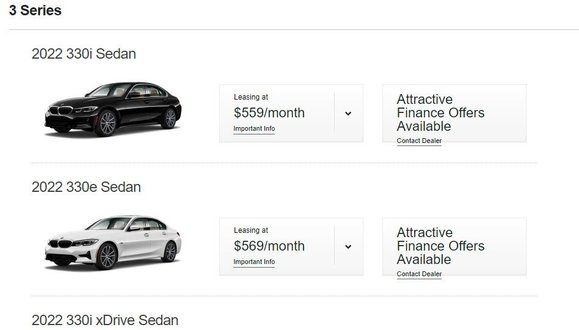 Based on BMW's announcement, the change was made "based on dealer request," adding "no longer advertising buy rate across all models & model years." Buy rates are the underlying interest rates that are offered by lenders and that can sometimes be marked-up by dealerships based on the specific program rules.
As it turns out, BMW is still offering interest rates as low as 3.99% APR for 60 months on over half a dozen models: the 5-Series, 7-Series, 8-Series, X5, X6, X7, as well as the all-new iX. What's more, you can even score the same great rate on a corresponding 2023 BMW, something you won't find on a Lexus or Mercedes.
Dealer markups are continuing to persist on a wide range of vehicles as a chip shortage wreaks havoc on car prices. Apart from price markups, it may be easy to forget that dealers can sometimes mark-up interest rates, too. With BMW's latest change, it may be harder than ever to figure out if you're getting a deal or not.
Explore Top 0% Financing Deals
Screenshot above taken today on BMWusa.com