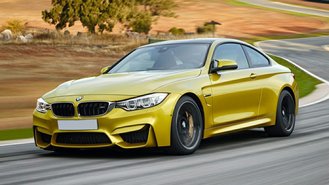 During the time of the coronavirus pandemic, many automakers have rolled out never before seen deals on new cars. Over the last few months, BMW has been consistently lowering promotional financing rates and well-qualified buyers can now purchase a new BMW at 0.9% APR for 60 months. This can lead to significant savings for buyers and can even beat rates offered by some mainstream brands.
Last month, we saw BMW's rates hit 2.79% which was surprising given that the brand's interest rates almost never fall into the 2-percent range. However, at the beginning of May, the rate dropped again to a staggeringly low 0.9%, representing a 1.89% decrease in just one month. And in addition to the low rates, buyers who finance through BMW also qualify for an APR credit to help lower costs, ranging from $2,000 to $7,500 depending on the vehicle you choose.
Let's take a look at the savings this drop in interest can result in.
Consider a $40,000 loan at 2.79% for 60 months. These conditions would result in a monthly payment of $715 with $2,902 in total interest costs. Compare that to a loan taken out for the same amount but at 0.9% for 60 months. Your payment would be $682 with only $922 paid in interest. That equates to a $33 drop in monthly payment and $1,980 in interest savings over the life of the loan.
With rates like these, BMW's offer is better than incentives from brands like Honda and Toyota. Most vehicles from the two Japanese automakers only feature rates as low as 1.9% for 60 months.
Potential buyers should also note that, unlike some other automakers, this promotional financing rate is available across the BMW lineup. Even BMW's popular performance vehicles such as the M4 and M2 Competition Coupe are eligible. Current BMW owners and those coming from a competing brand also qualify for additional conquest and loyalty savings on select vehicles.
It's hard to say how long BMW will continue to offer rates competitive with those of mainstream brands so we suggest acting fast if you want to take advantage of this deal. Current offers end June 1.