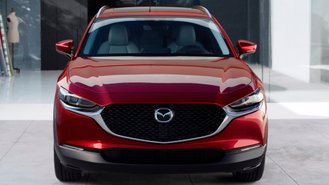 Just because you're looking for a great SUV deal doesn't mean you have to settle with buying an older model. In fact, offers ahead of the 4th of July holiday feature some great ways to save.
Whether it's 0% APR or a cheap lease, here are some cases in which you may be able to drive home the latest model for less than you might think.
2020 Mazda CX-30: 0% APR For 60 Months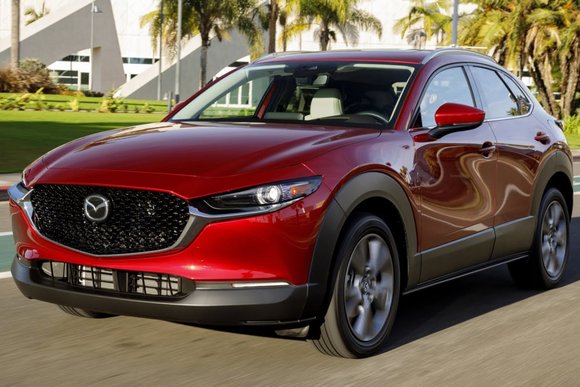 Mazda's newest SUV continues to feature a rock-bottom rate of 0% for up to 60 months on all versions of the CX-30. This is a continuation of a deal from April in which Mazda began offering interest-free loans across nearly its entire lineup. You won't see a deal that good on a Kia Seltos or Chevy TrailBlazer anytime soon.
On a $23,000 vehicle, a 5-year loan at 0% would cost $23,000 before taxes & fees. To put that in perspective, a $23,000 TrailBlazer has no special rates and would cost just over $26,000 based on a 5-year loan at 5%. That's a difference of roughly $3,000 for two very similarly-priced vehicles for Independence Day.
Current Mazda owners may also be eligible for a $1,500 loyalty discount. To sweeten the deal, the automaker is still offering deferred payments for 90 days as part of its response to COVID-19. That said, a growing number of competitors have been raising rates, so there's no telling how much longer this deal will last.
Build & Price Your Mazda CX-30 »
2020 Ford Escape PHEV: Up To $6,840 Discount
The upcoming plug-in version of the 2020 Escape hasn't even landed at dealers but already features a massive lease discount in most parts of the country. According to dealer incentive bulletins, the American automaker will introduce its newest SUV with a $6,840 discount that you'll only be able to get when leasing.
Alternatively, the model already offers 0% APR for 72 months, the same deal as the regular Escape. We think the main advantage in opting to lease will be the fact that Ford appears to be including a federal tax credit into the lease incentive. The vehicle was recently rated at 100 MPGe and will offer up to 37 miles of range.
Build & Price Your Ford Escape »
2020 VW Atlas Cross Sport: 0% APR For 72 Months
VW's newest SUV continues to feature a stellar APR deal for those planning to buy. All versions of the Atlas Cross Sport offer 0% APR for 72 months plus a deferral of up to 120 days on your first payment. On a $40,000 SUV, that can potentially save buyers over $6,300 in interest compared to a 6-year loan at 5%.
As a result, we actually consider this one of the best APR deals on an SUV. To put that in perspective, brands like Toyota and Nissan have been raising rates over the past month or so. If a VW is on your shopping list, we think you may be in a great position to get a solid deal for the 4th of July.
Build & Price Your Atlas Cross Sport »
Most offers end June 30. Ford's incentives expire July 6 but may change for the 4th of July. Stay tuned for our special holiday deal coverage for the latest information.