Cadillac has introduced a Costco discount for luxury car buyers to start the year. According to a bulletin sent to dealers, the brand is even allowing consumers to stack the incentive with promotional rates for buying & leasing. Given the recent dearth of incentives from luxury brands, the savings could be a pretty good deal.
Through March 1, nearly every new Cadillac is eligible for a $1,500 bonus in addition to other offers. In the case of a 2020 XT6, you can stack the bonus with 0.9% financing for 60 months plus $5,000 in cash. Altogether, that's $6,500 in savings plus low-interest financing. Leasing a Cadillac can offer some solid deals, too.
For example, the 2021 XT4 is listed at $299 for 36 months with $3,429 at signing when coming from another lease. With the $1,500 bonus, you can reduce the amount at signing to just $1,929 and lower its effective cost to just $353/month. The XT4 already features one of the cheapest leases on a luxury SUV.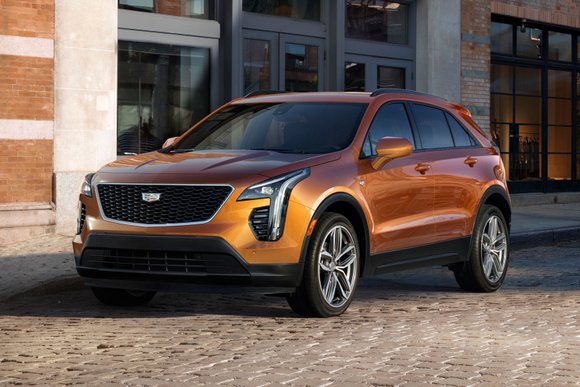 The catch is that you'll have to have been a Costco member as of January 4, 2021. Fortunately, the offer does feature the added benefit of allowing members to transfer the discount to others living in the same household. That could be a nice bonus if an immediate family member wants to take advantage of the deal.
Based on our analysis, the only real exclusion is the flagship Escalade. Apart from that, the fact that 2020 & 2021 model year Cadillacs are eligible makes this an attractive deal. Cadillacs weren't eligible for a fall GM Costco promo involving $1,000 to $3,000 in extra savings and one of the cheapest leases in America.
Sadly, the chance to get a truly great deal may have already passed. 2020 Cadillacs have largely sold out and last month's deals featured 0% APR for 72 months plus cash incentives. It's the same situation with other luxury brands; Lexus hiked rates after the holidays and Audi raised lease prices by up to $100/month.
While current Cadillac incentives aren't technically due to end until March 1, it's possible that things could change next month for Presidents' Day. Automakers sometimes introduce bonus cash and better rates around major holidays. Stay tuned for our continuous coverage closer to February 15th.