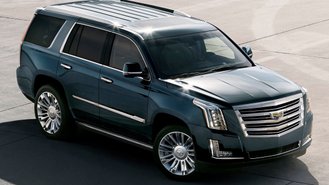 Cadillac is offering double-digit discounts this month on its largest (and most expensive) SUV. National dealer incentive bulletins reveal the automaker is offering up to $14,000 off Escalades, substantially more than what the brand is advertising publicly.
According to Cadillac's website, all 2019 Escalades are eligible for a $7,500 purchase allowance. However, this is actually a "standalone offer" that can't be combined with other incentives. A separate set of offers can actually equate to a much better deal.
Through April 30, buyers can choose a $5,000 rebate plus a $3,000 bonus when coming from another Cadillac or a non-GM brand. While those are the same deals as last month, consumers can now save even more thanks to a new $6,000 dealer incentive on specially-tagged vehicles.
That's $14,000 off MSRP in potential savings, more than double what Cadillac is advertising online and the most we've seen to date. The catch is that not all stock may be eligible for the extra $6,000. Eligible stock is tagged based on VIN, so you'll need to find a qualifying vehicle.
Together with dealer discounts, we're seeing exceptionally deep savings online.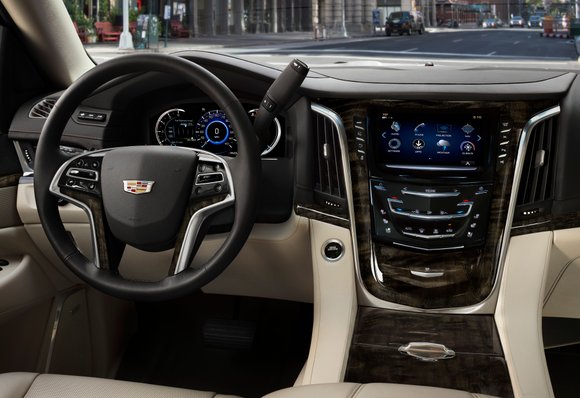 For example, a dealer in Brunswick, GA is advertising over $18,000 off MSRP, an amount the dealer's website says doesn't include the $3,000 incentive for coming from a competitor. With the bonus, that's over $21,000 in potential savings.
However, shoppers should be sure to always read any fine print. A listing in Brandon, FL touts over $16,000 off sticker, but based on a different set of offers: the $7,500 standalone rebate and an extra discount only available on dealership courtesy vehicles.
Meanwhile, competitors like the Lincoln Navigator manage to continue selling with practically zero incentives. Aside from some pretty mediocre lease deals, the brand has largely stuck to the same deal for months— 2.9% financing for 60 months.