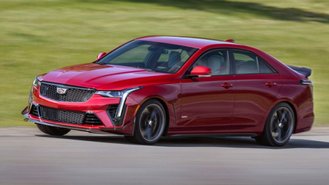 You get what you pay for – but with the new Cadillac V-Series Blackwing lease offers, you'll be paying a lot. Cadillac just released the first lease offers on the 2022 CT4 and CT5 V-Series Blackwings and they're expensive. In the most extreme case, performance car shoppers can expect to pay just over $1,200/month for the privilege of being among the first to drive one home this fall.
According to Cadillac's latest dealer incentive bulletin, leasing a CT4 V-Series Blackwing is going to run you $759 per month with $4,759 due at signing. That's an effective cost of $881 a month. The 2022 CT5 Blackwing takes it to another level, with a monthly lease payment of $1,089/month, with $4,859 due at signing. Effectively, you'd be paying $1,214/month. Both leases have a 10K mileage limit and a 39-month term.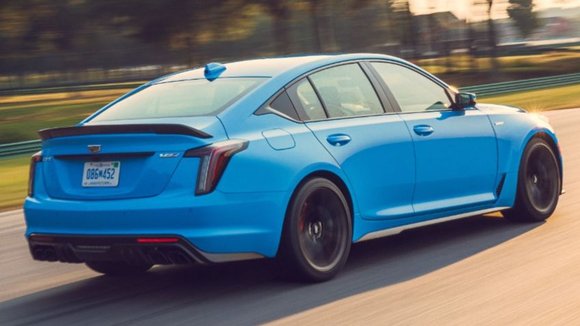 The MSRP of the CT4 Blackwing is $59,990 and the CT5's $84,990, so those are high monthly lease payments relative to their sticker prices. Still, even the CT5 V-Series Blackwing is significantly more affordable than a 2022 BMW M5. The latest version of the M5 is listed at $1,339 for 36 months with $5,399 at signing, or $1,489 a month. That's $275 per month more than the CT5, a tremendous difference in cash for those comparing lease prices.
The residual values of the Blackwings are poor, partially contributing to their pricey leases – the CT4's residual value is 49% and the CT5 sits at 51%. In just 39 months, these vehicles are losing half their value. Ideally, shoppers may want to aim for a vehicle that has a residual value of well over 50%, which can ensure a more affordable monthly payment. For those craving a V-Series Blackwing, affordability doesn't seem to be in the cards right now, and the lack of lease cash isn't exactly enticing to those looking to score a good deal either.