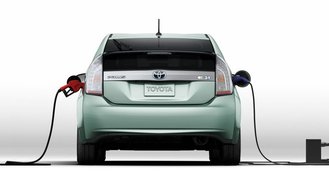 When it comes to alternative fuel vehicles, California has been at the forefront of some of the most generous incentives. In particular, the California Clean Vehicle Rebate worth between $1,500 and $5,000 (depending on vehicle type) has been a popular way of reducing the cost of ownership.
However, data reveals high-income households have been disproportionately benefiting from the incentive. The program has taken notice and slated to enact new income-based criteria. As a result, shoppers earning at both the lowest and highest ends of the spectrum may be in for some surprises. Here's what you need to know.
Poised for expansion
Not surprisingly, the prospect of saving money while reducing environmental impacts has been popular. Since 2010, the Clean Vehicle Rebate Program has issued over $217 million in rebates, according to the Center for Sustainable Energy, which administers the program.
In the fiscal year that ended today, the program issued $87 million in rebates. For the 2015-2016 fiscal year, the program is set to get a substantial boost in funding from $121 million to $163 million once the proposed budget is approved by the Legislature.
Apart from the program's popularity, the increase is intended to support a new two-pronged strategy based on income. According to the California Air Resources Board (CARB), the changes are being made "in a way that targets incentives towards those likely to value the rebate most."
Enhanced for lower-income earners
The first change is that lower-income households will get a large boost in assistance. Those with incomes less than 300% of the Federal Poverty Limit will now get up to $3,000 toward a plug-in hybrid, $4,000 for an EV, and $6,500 for a fuel cell vehicle.
This means individuals earning less than $35,310 and a family of three earning less than $60,270 now qualify for double the old amount for plug-in hybrids and 60% more on EVs. Previously the rebates were $1,500 and $2,500 respectively.
Learn more about Federal Poverty Limits on the DHHS website>>
News for higher-income earners
The second change is the elimination of the incentive for EV and Plug-in Hybrid vehicles for those with the highest incomes. The plan calls for an income threshold of $250,000 for individuals, $340,000 for head-of-household, and $500,000 for those filing jointly.
If you think high-income earners weren't applying for incentives, stats compiled by the Center for Sustainable Energy say otherwise. Survey data from the second quarter of 2015 indicates over 26% of recipients had an income over $200,000. That's nearly equal to the 27% of those earning less than $99,000. Interestingly, nearly three quarters of rebates so far this year went to those with incomes over $99,000.
Confused? Here's a chart showing what the limits are now. Note that fuel-cell vehicles are unaffected for higher-income earners, likely since less than 0.2% of funds have gone to that vehicle type since 2010.
Income Level
Electric
Plug-in Hybrid
Fuel-Cell
Less than 300% of Federal Poverty Limit
$4,000
$3,000
$6,500
300% o

f Federal Poverty Limit

to $250k
$2,500
$1,500
$5,000
> $250k for Individual Filers
> $340k for Head-of-Household
> $500k for Joint Filers
Not Eligible
Not Eligible
$5,000
Source: California Air Resources Board (PDF)
See which plug-ins are eligible for HOV access in California>>
Are there still deals?
Boosting rebates will undoubtedly be appealing to those who qualify. For shoppers who no longer qualify, the good news is that there hasn't been a better time to lease a plug-in or EV.
For example, the Chevrolet Spark EV can currently be leased from $139 per month for 39 months with $0 due at signing. If you prefer more range, deals have never been better on plug-in hybrids.
Chevy is in full selldown mode with the 2015 Volt, with deals like $249 per month for 39 months with $500 at signing in states like California. Alternatively, the Toyota Prius Plug-in got a $40 cut in payment this month in Los Angeles to $259 per month for 36 months with $1,999 at signing.
Side-by-Side: Chevrolet Volt vs. Toyota Prius Plug-in>>
EVs vs. fuel cells?
It will be interesting to see how automakers respond to the inevitable marketing challenges that result. For example, how will the advertisements we see change, if at all? Will this equate to even more asterisks when hearing about special offers?
How does this set the stage for Tesla? Higher-income earners will no longer be eligible to get the rebate on the Model S. However, the upcoming Toyota Mirai will have a superior driving range and qualify for the rebate due to the car's hydrogen fuel cell system.
Will the Mirai have a clear advantage? This seems unlikely given the cars are designed and marketed differently. However, it's reasonable to suspect some shoppers may be influenced by the $5,000 discount and that Toyota may use this to its advantage.
Our take
This is a history-making move in a crucial region for the adoption of clean vehicle technology. It's likely to stoke some heated debates that question the notion of who deserves to save money.
It seems encouraging that decisions are being made based on how the rebate is being used in the real world. Clearly the incentives are being geared to benefit some more than others, and we think this merits close attention from shoppers planning a purchase.
See this month's best green car deals>>
Editor's Note: A spokesperson for the Air Resources Board has clarified that it will take at least 4-6 months to actually implement the changes. In addition, although the budget was approved by the ARB, it is subject to legislative approval. Clarification has been added. We have also included more info surrounding the income limits for heads of household and joint filers.
Incentives listed here are based on a resident in Southern California. Lease offers are based on top-tier credit and exclude tax, license, title, registration, document fees and insurance. State-level incentives can vary, so please check with your CarsDirect Trusted Dealer to confirm all available offers in your region.
Visit our CarsDirect Pricing Insider page for pricing and deal analyses for over 300 models. Sign up for email alerts to have our analyses delivered straight to your inbox. Browse our Deals Articles for insider info on the latest new car incentives that can save you money.