This week, the California Air Resources Board announced a new plug-in rebate called the Clean Fuel Reward offering upfront savings on a surprisingly broad range of new EVs and plug-in hybrids.
However, while the completely new point-of-sale rebate offers up to $1,500 in additional savings whether you're planning to buy or lease, our analysis finds that the incentive has both pros & cons.
Here's what you need to know.
Pros
More savings. If you're eligible for both the California Clean Vehicle Rebate ($2,000 on EVs, $1,000 for PHEVs), the Clean Fuel Reward can substantially boost your savings. For example, the Tesla Model 3 now offers up to $3,500 in combined savings ($2,000 CVRP + $1,500 Clean Fuel Reward). That's a gain of 75%.
Models still eligible for a federal tax credit offer greater savings. For example, the Toyota RAV4 Prime offers a $7,500 tax credit. With a $1,000 CVRP and $1,500 Clean Fuel Reward, that's $10,000 in potential savings. That could go a long way toward offsetting high dealer mark-ups and increasingly expensive leases.
Stackability. There are some absurd deals to be had when combining offers. For example, Chevy Bolts are eligible for a special Costco lease that can reduce its price to as little as $176 for 36 months with $176 at signing in San Francisco. And that's before factoring-in the value of the CVRP and Clean Fuel Reward!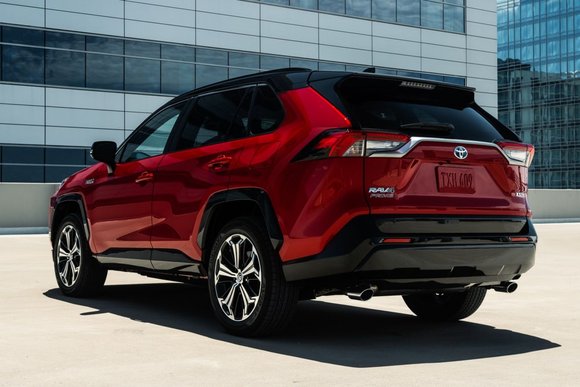 No MSRP cap. Unlike the CVRP, the Clean Fuel Reward isn't limited to plug-ins with an MSRP under $60,000. As a result, this may be one of the only ways to get a discount on EVs like the Tesla Model X, which starts at almost $80,000 after a mandatory destination charge. The CVRP implemented the cap almost a year ago.
This can result in some potentially questionable scenarios. For example, even ultra-luxury models like the Bentley Bentayga manage to be eligible for the $1,500 Clean Fuel Reward when choosing the available plug-in hybrid variant. The SUV in question starts at over $166,000 but can top $200,000 with optional equipment.
No range requirement. Last year, the CVRP mandated that plug-in hybrids had to be capable of at least 35 miles on electric power. The change excluded all Volvo plug-ins. Fortunately, there's no such requirement with the Clean Fuel Reward. Now, models like the XC90 T8 Recharge are eligible for a $1,133 discount.
No income cap. Unlike the CVRP, the Clean Fuel Reward doesn't have an income cap meant to limit access to wealthier buyers. That means those with a gross annual income at or above $150,000 for single tax filers ($300,000 for joint filers) are eligible for savings on the purchase price of a new EV or plug-in.
Cons
Not every car gets $1,500. There's a reason why the offer says you can save "up to" $1,500. That's because the amount varies based on battery size according to a predetermined list. If you're looking at a 2020 model, the amounts range from as little as $900 for the Subaru Crosstrek Hybrid to $1,500 for a Tesla Model 3.
The discount isn't widely available. While we think a point-of-sale rebate is a big development, the program is limited to a list of participating dealers. While we expect the list to grow, it currently consists of approximately 115 dealers including a number of Tesla stores. That could be a serious limitation for buyers.
For example, consumers cross-shopping Chevy Bolts could experience higher prices with dealers that aren't participating in the program. That could give some dealers a big advantage over others. Curiously, popular EV dealers like Rydell Chevrolet (Northridge) and Stevens Creek Chevrolet (San Jose) aren't listed.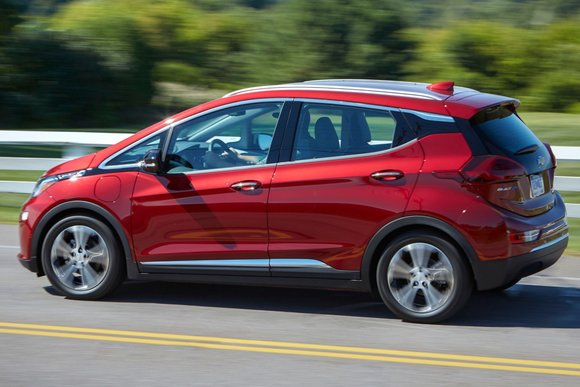 No extra discounts for low-income buyers. Although there are a number of other programs meant to help make EVs and plug-ins more accessible for low-income buyers, the Clean Fuel Reward offers the same amounts to buyers regardless of income.
Hydrogen cars left behind. Interestingly, hydrogen fuel cell vehicles are excluded. Even though hydrogen cars account for a small sliver of green car sales, models like the soon-to-be-redesigned Toyota Mirai and Hyundai NEXO don't qualify for the extra cash.
We think there may be a good reason for that. According to the program website, the Clean Fuel Reward is funded by a long list of electric utility companies. In contrast, fuel cell cars require dedicated hydrogen refueling stations in a small but still growing network.