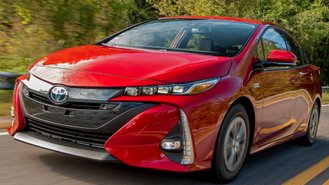 California is set to implement stricter rules on which vehicles qualify for a popular plug-in rebate. The move will increase the minimum range required to receive the Clean Vehicle Rebate, excluding at least 6 models in the process and potentially cutting the value of state plug-in incentives in half for eco-conscious consumers.
According to the CVRP website and confirmation from a program rep today, the All-Electric Range (AER) requirement for the Clean Vehicle Rebate Project (CVRP) will increase to 30 miles EPA and 45 miles UDDS on April 6. Those looking to buy an affected vehicle will have until April 5 to submit their rebate application.
The CVRP is currently worth $1,000 on PHEVs and comes in the form of a post-purchase rebate. The change will affect half a dozen plug-in models, which we've listed below. Interestingly, our analysis finds that most of these have either already been discontinued or are only available in very limited numbers at dealers.
For example, Ford ended production of the Fusion last summer, and Hyundai opted to no longer offer the Sonata Plug-In after the Sonata's 2020 redesign. Finally, the Optima PHEV died when the Optima was replaced by the K5 last year. As a result, the actual impact on plug-in buyers may not be as severe as it sounds.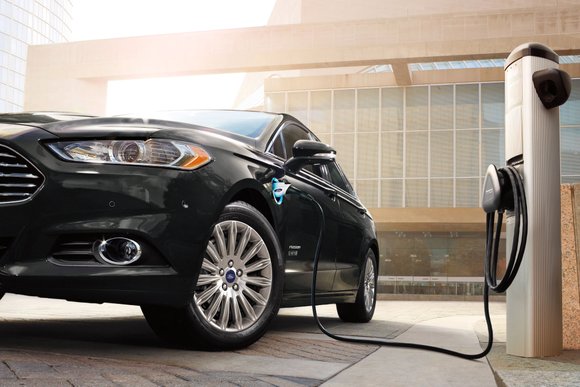 That said, this will certainly raise the cost to buy models like the Prius Prime. With an electric range of 25 miles, it will fall just short of the new 30-mile range requirement. We recently ranked the Prime among the best deals on a plug-in, with a lease that actually manages to be cheaper than the standard Prius hybrid.
Unfortunately, the new rule isn't very straightforward. While it mentions a 45-mile minimum, that's based on an evaluation method called the Urban Dynamometer Driving Schedule, or UDDS. Although one could argue that the change incentivizes better-performing models, it will certainly impact a buyer's bottom line.
While this doesn't spell the demise of incentives for these vehicles, it's certainly not good news. For example, the Prius Prime is currently eligible for a $1,000 Clean Vehicle Rebate and $900 Clean Fuel Reward. However, starting next month, the total amount available with fall from $1,900 to just $900, a 53% decrease.
This isn't the first time that California has changed its eligibility rules. The state announced income limits back in 2015 and established a $60,000 MSRP cap in late 2019. While it's likely that most plug-in buyers will be unaffected by this change, it's a change worth knowing about as we enter the spring sale season on cars.