It's getting harder to get a deal amid an inventory shortage resulting in higher prices. However, it may be an especially bad time to buy certain cars, trucks, and SUVs because of significant disadvantages in manufacturer incentives. Here are some cars you may want to think twice about if you're hoping to get a deal before the 4th of July holiday.
2021 Dodge Charger
If you're expecting to see big rebates on the Dodge Charger, you may be in for a surprise. Offers this month are down significantly, with just $2,000 in cash on the SRT Hellcat. That's half last month's $4,000 cash incentive.
A year ago, you could get as much as $7,070 off MSRP as part of a special promo offering "$10 per horsepower." Fortunately, Chrysler Capital is offering 0% APR for 72 months, although you'll need top-tier credit to qualify.
Explore Dodge Charger Prices & Deals »
2021 Jeep Cherokee
Today, Jeep eliminated financing offers on the Cherokee. The Jeep Compass suffers from the same fate. A little less than a month ago, you could score 0% APR for 84 months on the exact same vehicles.
If you go to Jeep's website, you'll see a rate of 3.33% for 60 months. That's actually Chrysler Capital's non-promotional rate. On a $30,000 SUV, a 5-year loan at 3.33% would cost $544/month with $2,600 in interest.
Last month, the same Cherokee could be purchased for as little as $357. That's a difference of $187 (per month!). Deals could return, but all we really know is that now is a bad time to buy a Cherokee or Compass.
Interestingly, a closer look finds that the larger Jeep Grand Cherokee offers 0% APR for 48 months plus as much as $2,250 in rebates based on offers here in California, suggesting that you may be able to get a better deal by upgrading.
Explore Jeep Cherokee Prices & Deals »
Explore Jeep Grand Cherokee Prices & Deals »
2021 Toyota Tacoma
Toyota eliminated truck incentives months ago in many parts of the country. With one of the lowest inventories of any major brand, Tacoma prices have skyrocketed as a result. In some cases, buyers may have no choice but to pay MSRP or more. A little over a year ago, the same truck offered 0% financing for 60 months.
If you're hoping to score a deal on a used Tacoma, think again because prices are up as well and may rival those when buying new. Leasing could offer some relief for determined shoppers. With a residual value as high as 76%, the Tacoma blows away every one of its competitors and could be a better value when leased.
Explore Toyota Tacoma Prices & Deals »
2021 Ford Explorer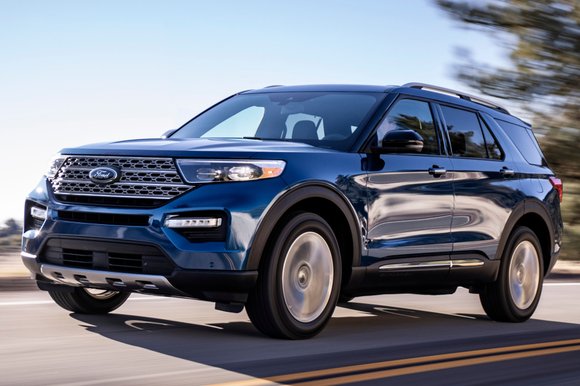 The Ford Explorer has a track record of featuring some of the best discounts in its segment. However, odds are that buyers will be severely disappointed this month. That's because Ford recently eliminated rebates in favor of a $1,000 trade-in assistance offer. A year ago, you could save up to three times as much with $3,000.
Although Ford Credit is offering 0% APR financing, it's only for 36 months. To help put that into perspective, offers last June involved 0% APR for 72 months. Now, Ford's best rate on a 6-year loan is 3.9%. In the case of a $40,000 vehicle, our analysis finds that the difference in rates equates to a nearly $5,000 price increase.
We think better deals could return at some point. Unfortunately, it's looking doubtful that we'll see a major change anytime soon. Those looking for a deal should know that Hyundai has managed to bring back 0% APR financing on the 3-row Palisade and that we consider it one of the best 4th of July deals on an SUV.
Explore Ford Explorer Prices & Deals »