Electric cars can be a far better deal than you think thanks to manufacturer EV incentives and the benefit of a federal EV tax credit. In addition to being nearly as affordable as gas cars, the cheapest EVs can cost as little as $20,000.
Here's a roundup of the cheapest EVs you can buy in 2022, with inside tips on getting the best deal. Factory lease specials and rebates tend to change monthly, so be sure to check with your dealer for the latest EV pricing in your area.
2022 Nissan LEAF EV: Cheapest Price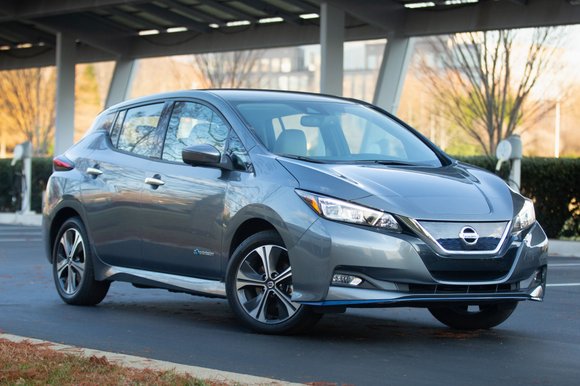 The 2022 Nissan LEAF benefits from a nearly $4,300 price cut and has a starting MSRP of just $28,375 with destination. With the full $7,500 EV tax credit, the cost of the brand's flagship EV can be as little as $20,875.
In California, the $2,000 Clean Vehicle Rebate and $750 Clean Fuel Reward can lower the cost to just over $18,000. That makes this the cheapest EV you can buy. Leasing a new LEAF can also be incredibly affordable.
Here in Los Angeles, Nissan introduced the hatchback last fall with an ultra-cheap $89/month deal on the 149-mile LEAF S. If you're buying, there are currently also financing incentives like 0.9% APR for up to 72 months.
Explore Nissan LEAF Prices & Deals
2022 MINI Hardtop SE Electric: Runner-Up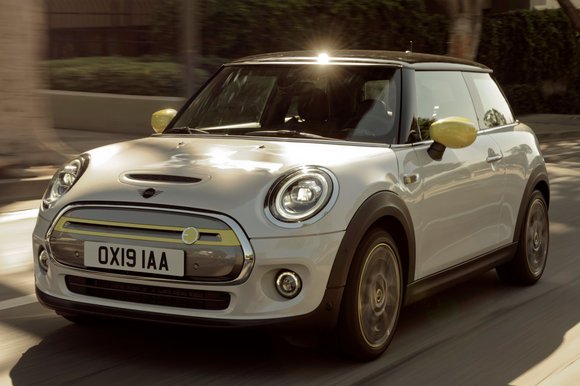 The MINI Hardtop SE is a fully-electric 2-door hatchback with an MSRP of just $30,750. Although it was recently dethroned from being the cheapest EV you can buy, the 110-mile MINI SE can be a compelling choice on paper.
The downside is that you'll probably have to order the MINI Cooper SE Electric, and MINI isn't letting dealers advertise lease deals. While this may be one of the cheapest electric cars, these quirks could make shopping a bit of a hassle.
The MINI SE reportedly wasn't eligible for leases at first, but a bulletin sent to dealers says it is now. If you aren't planning to buy, we recommend checking with your local dealers to confirm current MINI SE lease prices.
Explore MINI Hardtop Prices & Deals
2022 Mazda MX-30: Cheapest Electric SUV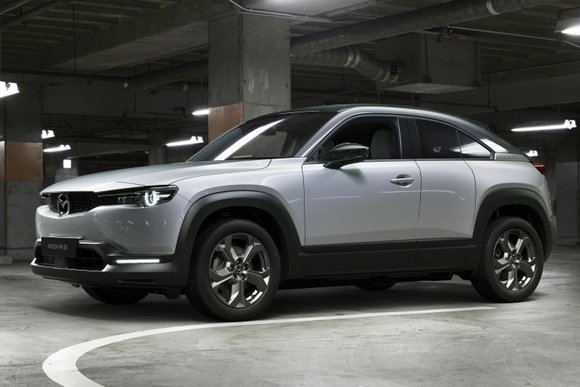 The Mazda MX-30 is only sold in California but is now the cheapest electric SUV on the market. With an MSRP of $34,645, MX-30 pricing could dip below $24,000 with every available incentive. That's almost cheaper than a Mazda CX-30 crossover.
Unfortunately, a range of just 100 miles could be a dealbreaker for some drivers versus alternatives like the Chevy Bolt. Considering Bolt lease prices have fallen as low as $107/month within the past several years, the MX-30 may not be the best deal.
If the range isn't an issue and you aren't excited by a Chevy Bolt, the MX-30 could be appealing. A potential cost of under $24,000 will undoubtedly get the attention of some shoppers. Like most Mazdas, the MX-30 offers current owners a loyalty discount.
Explore Mazda MX-30 Prices & Deals
Getting The Best Deal On An EV
Like most cars, just about every EV on the market is sold through a dealer and real-world EV prices are based on supply & demand. Given the fact that there's an inventory shortage, EV buyers may face potential dealer markups and extended waits. For example, Tesla is quoting waits on some EVs extending into 2023.
There's also the downside that not every automaker passes along the federal tax credit when you lease. That's the case with the Nissan LEAF as well as a variety of newer EVs like the Ford Mustang Mach-E and Hyundai IONIQ 5. As a result, some shoppers may find these vehicles better to buy than to lease in 2022.
A growing trend we're seeing is a shift toward alternative financing programs involving balloon loans. These lease-like loans promise lower payments than a purchase but the ability to claim the EV tax credit. Examples include Ford Options Plan, Hyundai Evolve Retail Financing, and Kia Retail Advantage Financing.