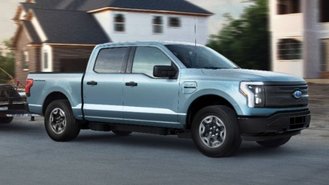 If you're looking to buy the cheapest F-150 Lightning, you may end up having a hard time finding one. That's because Ford expects the commercially-oriented electric truck to represent just a fraction of sales. As a result, real-world availability could be severely limited for consumers lured in by the model's low price.
With an MSRP of $39,974, the 2022 F-150 Lightning Pro will be the cheapest way to get your hands on an F-150 EV. Although designed for fleet customers, Ford is allowing the general public to buy it as well. The downside is that the brand is limiting the 300-mile Extended Range configuration to commercial customers.
So how many Lightning Pros will Ford actually build? According to a spokesperson for Ford Fleet, about 20% of sales for the current F-150 are for commercial customers, and the company expects "to maintain a similar proportion" with the Lightning. That could make the cheapest F-150 EVs especially difficult to find.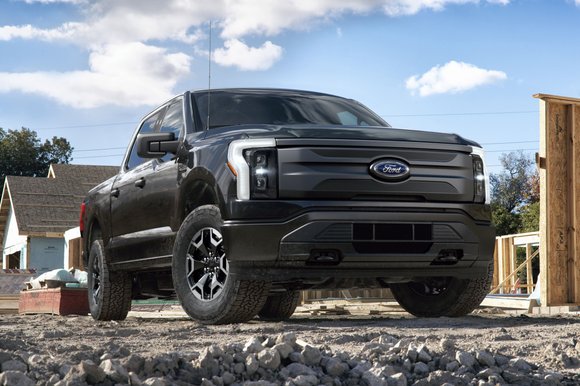 So why is Ford even offering a fleet model to consumers to begin with? The fact is that just about every truck brand already does this with its conventional pickups. Chevy has the Silverado 1500 Work Truck, while Stellantis offers the RAM 1500 Tradesman. In these cases, the trucks are used to advertise low starting prices.
Apart from limited availability, base models may limit your capabilities. For example, truck manufacturers like to tout tow ratings that you can only get with certain configurations. With the F-150 Lightning, that's a 10,000-lb rating made possible with the optional Extended Range battery and Max Trailer Tow Package.
Sadly, Ford isn't making it easy to figure this out. While anyone can place a $100 deposit for either the Pro Standard Rage or Extended Range online, only commercial customers can actually buy both trucks. If you're an average joe, that means being relegated to either a base model or upgrading to an XLT.
Ford has already been able to amass over 44,500 reservations. With impressive tech that can power a home and the prospect of cost-reducing plug-in rebates, the F-150 Lightning could be a pretty good deal. Just don't expect to necessarily be able to score a base model truck as easily as other configurations.