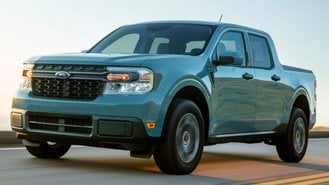 Ford's debut yesterday of the 2022 Maverick pickup has the industry abuzz following a claimed 40 mpg standard hybrid engine and a head-turning MSRP under $20,000. However, the latest lease incentives show that the cheapest Maverick may actually have a built-in disadvantage that may make it a bad truck to lease.
Even though the Maverick XL Hybrid starts at just $19,995 excluding destination, Ford is excluding it from lease deals. We noticed the quirk in an incentive bulletin and confirmed it with Ford spokesperson Dawn Mckenzie today, who stated "We will not be offering lease support on XL Hybrids, but will on all other configurations."
If you were wondering what the catch was with the cheapest Maverick truck, this may be it. Without special lease rates, Ford's standard rate comes in at approximately 5% APR. To put that into perspective, other configurations will offer lease rates close to 0% APR in the case of a 24-month Maverick lease.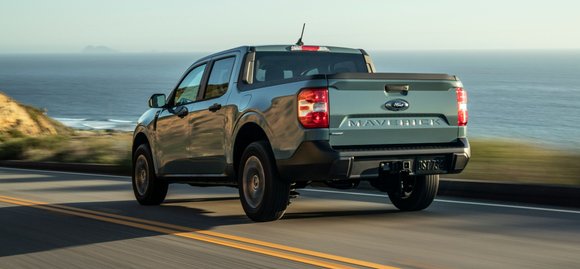 While we don't have 2022 Maverick rebate info just yet, excluding the base model from lease incentives could be a significant disadvantage. Manufacturers typically use incentives like lease cash and special money factors to offer competitive leases. Curiously, this won't be the case with all versions of the cheapest Maverick.
For some reason, Maverick XLs with the optional 2-liter EcoBoost engine are eligible for lease incentives. The 2-liter costs $1,085 more than the hybrid but ups the truck's output from 191 hp to 250 and offers a big advantage in torque (from 155 lb-ft to 277). As a result, upgrading could end up being a much better deal.
Even though Maverick residual values aren't bad, shoppers looking to lease their Maverick may not find the base model to be the best deal. This wouldn't be the first time for a base truck to have a disadvantage. For example, up until a year ago, the cheapest Chevy Colorados and GMC Canyons were excluded from deals.
More recently, the all-electric F-150 Lightning surprised nearly everyone with a sub-$40,000 base price. However, we quickly learned that the entry-level Lightning Pro will be designed for commercial truck buyers, that a 300-mile model won't be available to consumers, and that it will likely be produced in far fewer numbers.