Chevy has launched a new Costco promo on the Bolt EV that can enable you to lease one from as little as $107/month. Compared to a similar lease deal we saw last fall, our analysis finds that the latest offer costs less, adds an important charging feature, and appears to be the cheapest car you can lease in America.
According to a dealer incentive bulletin, all Bolts now qualify for a $3,000 Costco member bonus whether you plan to buy or lease. In addition to remaining 2020 Bolt EVs, the promo is available on 2021 Bolts that recently saw a surge in discounts ahead of a summer redesign that will add an SUV called the 2022 Bolt EUV.
Once again, the cheapest leases are in San Francisco with a rock-bottom lease on the 2020 Bolt LT starting at $107 for 36 months with just $107 due at signing for an effective cost of $110/month. The price in question doesn't reflect either the $2,000 Clean Vehicle Rebate and $1,500 Clean Fuel Reward here in California.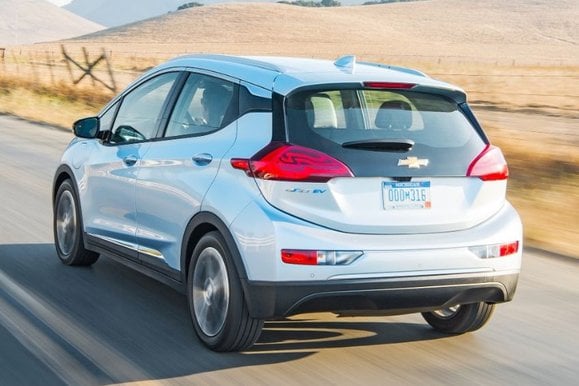 To get to that price, Chevy is including $14,400 in incentives comprised of the following: $7,750 in manufacturer lease cash, the $3,000 Costco bonus, a $1,400 incentive in San Francisco, and $2,250 for coming from a GM or non-GM lease. The price is based on an MSRP of $38,245 and 12,000 miles per year of driving.
In other parts of the country, the same car is listed at $147 with just $147 at signing. Alternatively, the 2021 Bolt EV is listed at $137 with $137 at signing in San Francisco and $176 with $176 at signing elsewhere. Interestingly, a small change in fine print has helped make this the best Bolt lease that we've seen to date.
Unlike the deal last fall, the latest deal is on the Bolt LT with DC Fast Charge. The option normally doesn't come standard and has an MSRP of $750. Fast Charge can allow you to get roughly 100 miles of range in 30 minutes. Previously, the cheapest lease on the base Bolt LT reached $145 with $145 at signing last October.
If you'd rather buy, Chevy is continuing to offer an $8,500 rebate on all Bolts that you can boost to $11,500 with the Costco bonus. That said, we think another option could save you more money. Separately, the brand is offering 0% APR for 84 months on 2020 Bolts plus $7,000 in GM Down Payment Assistance.
With the Costco incentive, that's $10,000 in savings plus no interest for 7 years. If you aren't keen on waiting for this summer's redesign to arrive, odds are that you'll find now a stellar chance to score an unprecedented deal. Current Chevy offers will end March 31, 2021. The Costco promo will end on April 30.