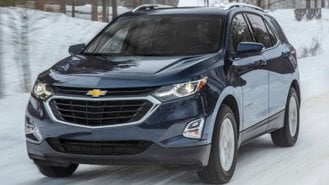 Barely a week after 2020 ended as a year of unprecedented deals, Chevy has already effectively said "hold my beer." While January incentives typically take a breather following aggressive year-end sales, Chevy has actually brought back crazy 84-month APR deals plus up to $7,000 in rebates to start off the year.
Yesterday, dealer incentive bulletins reveal that Chevy began offering 0% APR plus down payment assistance across much of its lineup. The 2020 Bolt EV offers the most extreme deal at 0% APR for 84 months plus $7,000 in cash. While rebates usually aren't stackable with low APR, the offer is a combo deal when financing.
A variety of 2020 Chevys combine 84-month interest-free financing plus cash. Among the models still available at dealers, the most noteworthy examples include the Trax ($2,300 bonus), Equinox ($4,150 bonus), and Traverse ($1,350). You'll also find similar deals on select 2021 Chevy cars, trucks, and SUVs.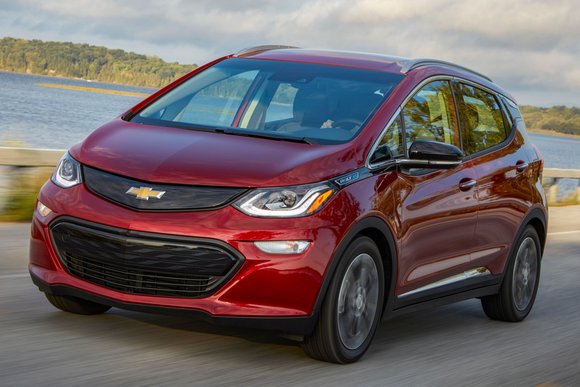 For example, the 2021 Silverado Crew Cab features 0% APR for 72 months plus $2,500 in down payment assistance. In the case of the 2021 Colorado, you'll find a smaller bonus worth $1,150. In contrast, there were no such deals to speak of a month ago on Colorados apart from a now-expired Employee Pricing deal.
This month's offers are significant because we've never seen an automaker combine 84-month financing at 0% with this degree of cash. If it was unusual for Honda to introduce 0% APR for the first time yesterday, this completely blows that away, far surpassing early incentives introduced around the start of the pandemic.
For reference, GM introduced 0% APR for 84 months plus deferred payments for 120 days last March. The promo ended just three months later. Even though 2020 inventory isn't as big as one might expect at this point, national inventory data shows a large number of models like the Trax and Equinox still in stock.
Buick and GMC are offering similar-sounding deals involving 0% APR for 72 months plus cashback on select models. For example, the 2020 Buick Enclave features no interest plus $4,000 in cash. Curiously, Chevy appears to be the only GM brand offering the rock-bottom rate for up to 84 months.
Current Chevy offers end on February 1, 2021.