Big clearance sales are no surprise this time of year, but Chevy is hoping an old tactic will resonate with shoppers this holiday season: Employee Pricing. Beginning today, the automaker has expanded an existing promotion to encompass nearly all remaining 2017 models.
You can now save up to $12,034 off a 650 hp Corvette Z06, or as much as $3,116 off the 238-mile Bolt EV. However, there are a few things worth being aware of. For example, some of the eligible vehicles are either already sold out or feature discounts you may not be eligible for.
So is the promotion really all that great?
Here's what you need to know.
Offer Details
Through January 2, Chevy is offering GM Employee Pricing on 21 models. This is essentially an updated version of last month's sale on 2017 models covering 10 vehicles. Models added to the list include the 2017 Bolt EV, City Express, Cruze, Equinox, Impala, Malibu, Sonic, Spark, SS, Trax and Volt.
Vehicles already eligible included the 2017 Camaro, Colorado, Corvette, Express, Silverado 1500, Silverado 2500HD, Silverado 3500HD, Suburban, Tahoe and Traverse. As before, the offer can be combined with other discounts like bonuses for coming from a competitor and loyalty discounts worth up to $3,000.
So is the discount any good? Yes, but there are a few catches.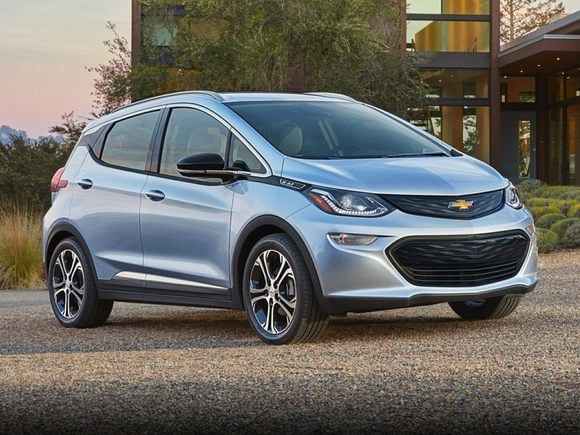 Our Analysis
One of the downsides here is the lack of transparency about how the discount works. Savings varies with each vehicle, so comparison shopping isn't easy. Other than a little number listed on the invoice, the best way to estimate your discount may be to check out GM's program site or ask your dealer.
Chevy's advertisements are largely focusing on well-equipped styles with additional options in order to get to its large featured discounts. If you're considering a more affordable LT model, your actual savings may be quite a bit lower.
In some instances, Chevy appears to be including incentives you may not be eligible for. For example, the $12,034 discount on the Corvette is impressive, but is based on a loaded Z06 with an MSRP of $86,915 including a $3,000 loyalty bonus for Chevy owners.
Like most promos, base models like the Cruze L, Malibu L and Colorado Base are excluded. While unsurprising, it's worth being aware of if you were drawn in by low sticker prices. In a lot of cases, you may end up paying less for a nicer version.
Here's a look at some of the more interesting examples being advertised.
There's also the question of availability. Although our analysis shows a good amount of remaining 2017 Chevy inventory, vehicles like the Equinox and SS actually sold out months ago. Others like the Volt are nearly gone as well. Will the promo enable Chevy to sell more cars?
We think so, especially since they've finally decided to start actually calling it Employee Pricing. Even though the deal was introduced last month, the automaker just listed it as an unnamed discount. Maybe it was because the brand was already offering 20% off MSRP on many models ahead of Black Friday and wanted to avoid confusion.
However you slice it, there's definitely money to be saved, but actual discounts will vary based on which vehicle you choose.