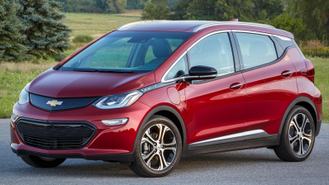 Now that the federal tax credit on the Chevy Bolt EV has been cut in half, shoppers will have to contend with some important changes in lease incentives. Dealer bulletins reveal Chevy has introduced a $3,000 leasing bonus available to West Coast shoppers as of April 2.
Through April 30, the best deals will continue to be in California and Oregon, where factory lease discounts have risen from $3,750 in March to $6,750 in April. As before, you can get a $500 bonus for coming from a non-GM lease, boosting your savings to as much as $7,250.
Having said that, we've uncovered changes that may end up offsetting a lot of the apparent improvement.
While its underlying interest rate remains almost unchanged, the Bolt's residual value has plummeted. Last month's 56% residual on the 2019 Bolt LT has fallen to just 51%, based on a 36-month lease with 12,000 miles per year. Lower residuals typically translate to more costly leases.
So is the Bolt still a good car to lease? That will probably depend on where you live.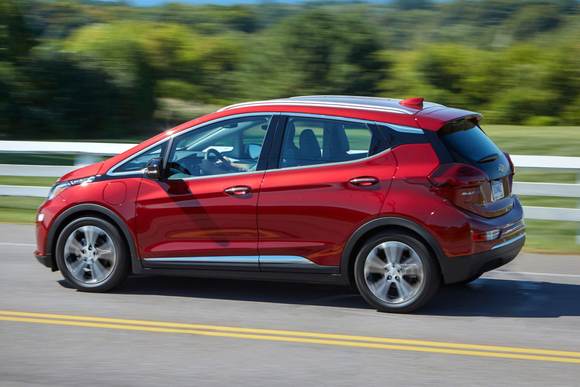 Here in California, the Bolt LT is listed at $279 for 36 months with $3,959 due at signing. That's based on 10,000 miles per year and equates to an effective cost of $389/month. Chevy's national lease is $429 for 36 months with $6,109 at signing, which equates to $599/month.
That's a $210/month difference in effective cost before taxes & fees. Local incentives like the $2,500 Clean Vehicle Rebate are unaffected by the change in tax credit status and can boost the advantage for consumers in the Golden State. Fortunately, shoppers have other options available nationally.
If you're buying, the Bolt is eligible for 0% APR for 72 months or 15% off MSRP. The latter offer is based on an 11% discount that's available to everyone, plus a 4% bonus for coming from a non-GM vehicle. With a loaded Premier trim, Chevy says that's worth up to $6,560 off MSRP.
Current offers end April 30.