Chevy is offering shoppers as much as a 20% discount as part of a spring car sale. According to a program bulletin sent to dealers this morning, the promo involves half a dozen models with advertised savings of as much as $5,500. That said, there are some pros & cons that could make this a lot less appealing than you think.
Starting today, six Chevy models are eligible for a new "percentage off" incentive based on a vehicle's MSRP. The last time we saw a deal like this was about a year ago involving up to a 15% discount for July Fourth. In the case of the 2021 Equinox, Chevy says the latest promotion is worth up to a $5,466 discount off MSRP.
Here's a list of eligible vehicles:
Unfortunately, there are some major disadvantages. First, our analysis of national inventory listings finds that almost half of these vehicles have already sold out. That includes the 2020 Malibu, Equinox, Blazer, and Traverse. There's also the fact that these are discounts you can only get when buying rather than leasing.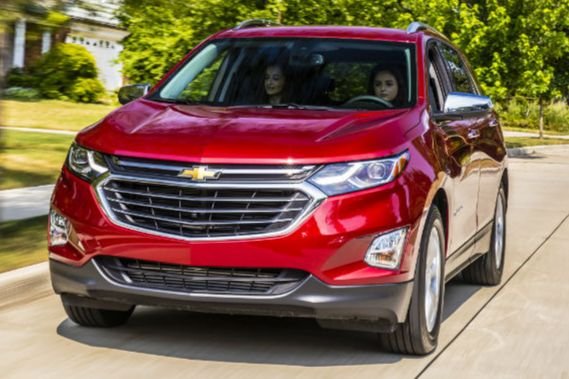 Like we've seen in the past, Chevy is also inflating its figures by basing them on pricey trims and options In the case of the Equinox, the $5,466 discount is based on an all-wheel-drive Premier trim with the Confidence & Convenience II Package. According to Chevy's documentation, the SUV has an MSRP of $36,445.
As a standalone offer, "percentage off" discounts can't be combined with other incentives. In some cases, you may find other offers more attractive. For example, the 2020 Trax offers 0% APR for 84 months plus $3,300 in GM Down Payment Assistance Cash as part of a slew of offers that have been available since January.
If you aren't looking to finance through GM, there can be some solid deals. For example, the 2021 Traverse was eligible for a $2,000 customer cash incentive in March. With 10% off of the $36,595 MSRP of the mid-tier LT configuration, the latest offer promises $3,660 in savings, a month-over-month gain of 83%.
Current Chevy offers end on May 3, 2021.