Heading into April, Chevy shoppers may notice higher prices on a number of cars & trucks. That's because the brand has scaled back special incentives that targeted customers coming from competing brands.
Previously worth up to $2,500 on most models, the program now targets a broader range of buyers but focuses on just three models. That may sound like bad news, but there are some stellar deals if you know where to look.
Here's what you need to know.
Pullback
Starting April 3, anyone with a 1999 or newer vehicle from a long list of competing brands is eligible for up to $2,500 off the 2018 Equinox and $2,000 off the Trax and Colorado.
Last month's deal mainly targeted buyers coming from an Asian brand. Currently, the deal includes domestics like Ford and Jeep but also includes luxury brands like Lexus and BMW. The promotion is available nationally through April 30.
Based on our analysis, there are some pretty incredible deals if you stack different offers.
2018 Equinox
It's not being advertised as such, but all versions of the Equinox are currently eligible for Supplier Pricing. In the case of a loaded Premier model, the automaker says that's worth $1,750 off MSRP.
At the same time, you can get $2,500 off with the conquest incentive plus $750 in down payment assistance when financing through GM Financial. Altogether, that's $5,000 in savings.
But that's not all.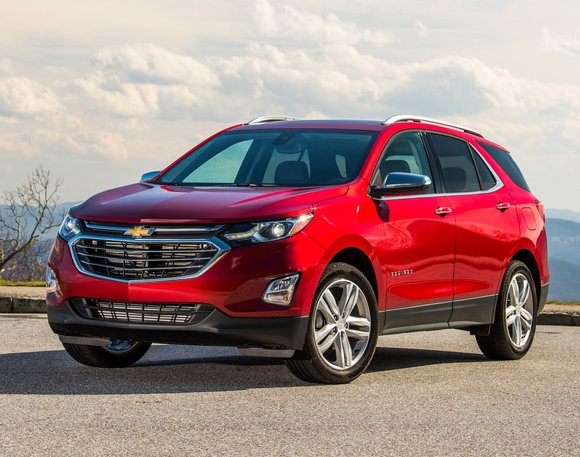 Dealers are being given up to $4,000 in so-called Flex Cash incentives to help discount prices. As a result, you may be able to save up to $9,000 if you shop around.
Here in California, leases for the Equinox LT are being advertised from $199 for 24 months with just $1,269 due at signing when factoring-in the conquest bonus.
Our analysis shows this equates to an effective cost of $252/month, $1 less than a Honda HR-V LX despite a difference in MSRP of $6,350.
2018 Colorado
If you've been in the market to lease a Colorado, now is a great time to do so. In California, the LT 2WD Crew Cab is listed at $199 for 36 months with $3,109 due at signing when including the conquest offer.
That equates to an effective cost of just $285/month, a phenomenal deal on a vehicle with an MSRP of $29,810. For reference, that's $70/month less than the 2018 Tacoma SR5 Double Cab ($355).
Prefer to buy?
There's a $1,000 early-month purchase bonus set to end April 16. With the conquest offer, that's $3,000 in savings. Like the Equinox, there's also up to $4,000 in Flex Cash that can boost your savings to as much as $7,000.