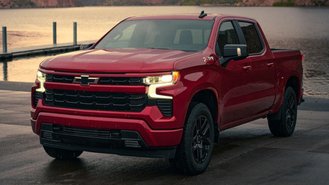 If you're in the market for a Chevy truck, you may find it a good time to buy a new 2023 Chevrolet Silverado, as according to dealer incentive bulletins, Chevy has dropped their financing rates to 0% for up to 36 months. This could make the Silverado a more affordable choice than a smaller truck, like the Chevy Colorado, which currently has a going rate of 7.19% for up to 72 months.
On the Silverado, longer loan terms come with incrementally higher interest rates. Since the Colorado isn't offering any other special rates, this means even taking out 36-month financing will come at a higher APR. However, even this high rate doesn't necessarily make the Colorado a bad deal.
Even with its lower APR, the Silverado still comes out to be a more expensive deal, simply because it carries a higher MSRP. According to Chevy.com's loan estimator, financing a Chevy Silverado for 36 months with a 0% APR, and zero down, gets you payments of $1,061 a month. This comes out to $38,195 on a standard WT with 2WD, the most affordable model configurable.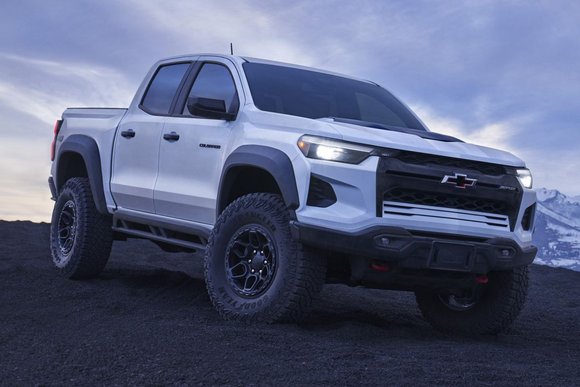 The Colorado, being the more affordable vehicle to start gets you payments as low as $945 a month for 36 months with an APR of 7.19% when you assume $0 down. The lowest configurable Colorado comes out to a base price of $30,695. Here's the kicker though, with the current 0% APR financing on the Silverado, you could get more for your money, without spending an arm and a leg on interest rates alone.
If the interest rate on the Silverado were as high as it is on the Colorado, you'd be paying an extra $4,381 in interest charges alone, making the Silverado cost more than $42,000. Right now, 0% APR financing for well-qualified buyers is happening across the entire Silverado lineup, giving you plenty of choices when it comes to trim and configuration, though some trims may not be eligible for discounts.
Not everyone will qualify to have zero down or for the lowest APR rates. These are national offers, so be sure to check with your local Chevrolet dealer to see what you qualify for.
Pictured: 2023 Chevrolet Silverado 1500 (Top), 2024 Chevrolet Colorado (Middle)