If you're coming from an Asian brand, GM is hoping to make you an offer you can't refuse. This month, the automaker's Chevy brand is offering a whopping $3,000 incentive targeting lessees from a long list of Japanese and Korean competitors.
As a result, we're seeing some rather insane lease deals this month. In some cases, these rank among the cheapest you're bound to find on a new car or SUV.
So what does the deal involve? Who's eligible for the discount? And what sort of leases should you expect to find right now? Here's what you need to know.
Note: Offers listed here assume a Southern California location unless noted otherwise.
Offer Details
Through March 31, most Chevy leases are eligible for a $3,000 lease conquest bonus. Nearly all 2017 models are eligible, with notable exclusions being the Corvette, Silverado HD, Bolt EV, Spark and Sonic 4-Door.
To get the deal, simply show proof that you currently lease a 2011 or newer vehicle from any of the following brands: Honda, Hyundai, Kia, Mazda, Mitsubishi, Nissan, Scion, Subaru or Toyota.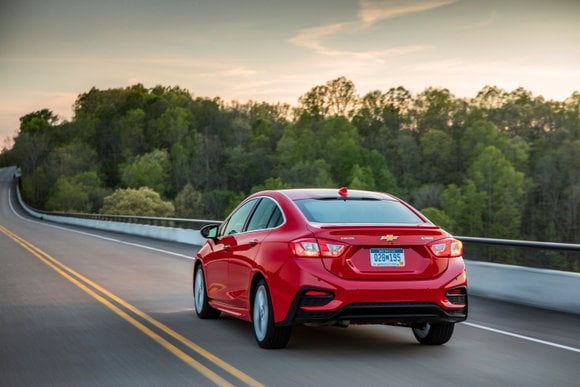 The deal can be transferred between members of the same household and doesn't require you to trade-in your current vehicle. Although it can't be combined with all incentives, it has resulted in some stellar lease deals.
For example, the 2017 Chevy Cruze LT Sedan can now be leased from $99 for 24 months with just $219 due at signing. With an effective cost of $108/month, this ranks as the cheapest lease out of over 470 deals we looked at this month.
The 2017 Equinox LS is another unbelievable value at $109 for 24 months with $549 due at signing. With an effective cost of $132, this is the cheapest SUV lease at the moment. Sadly, the redesigned 2018 Equinox isn't eligible for this month's bonus.
Our Analysis
Although so-called conquest incentives aren't rare, it's unusual for automakers to target a whole category of brands in a manner like this. The closest thing we've seen to this is when luxury brands target direct competitors.
In most cases, conquest discounts from GM are extremely broad and often cover current lessees or owners of any 2008 or newer non-GM vehicle. We've seen amounts as high as $2,000, but never as big as this.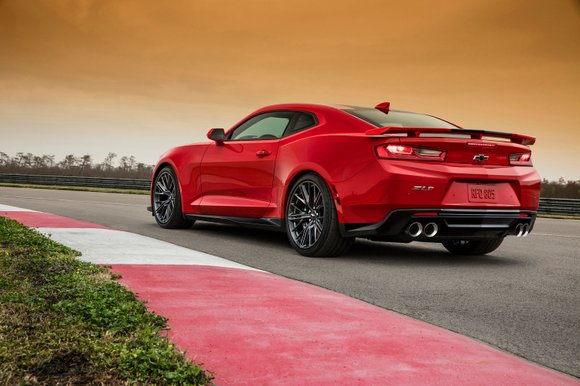 Certain models benefit more than others. For example, the Camaro and Volt both now offer 6 times the amount of lease conquest cash that GM was advertising last month ($3,000 vs. $500).
We can't guarantee this month's offer will continue past March. If you're eligible and are looking for a particularly affordable lease, you may want to pounce on this while you still can.
Eligible Models