Chevy is once again offering unusually large discounts to woo shoppers away from its Asian competitors. Much like a deal we saw this same time last year, this is a rare opportunity to take advantage of some truly crazy deals.
In some parts of country, you may be able to lease a brand-new Chevy Volt for just over $200/month with $0 due at signing, or save up to $12,000 on a brand-new Corvette.
Based on an extensive review of the latest bulletins, here's a look at how it works, who's eligible and what some of the quirks are if you're thinking of switching brands.
Editor's Note: Added clarification about regional and national incentives.
Offer Details
Through April 2, Chevy is offering up to a $2,500 conquest bonus to current drivers of select Asian brands.
The promo is available nationally to owners and lessees of any 1999-or-newer model from the following brands.
Japanese brands include: Honda, Isuzu, Mazda, Mitsubishi, Nissan, Scion, Subaru, Suzuki and Toyota.
Korean brands include: Daewoo, Hyundai and Kia.
As you may have noticed, the list includes brands no longer in production such as Scion and Daewoo.
But here's where it gets tricky.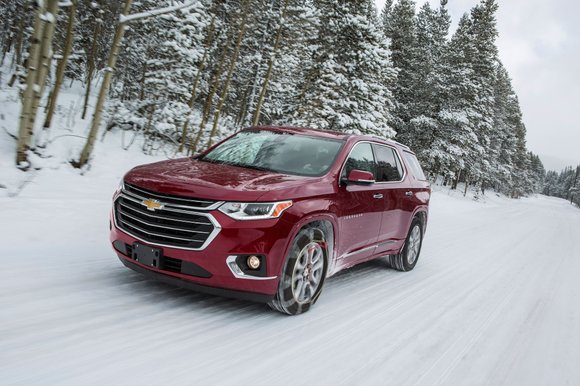 Nearly all Chevys are eligible, but your ability to apply the discount to a purchase or lease will vary depending on the model year you're interested in.
In a nutshell, you can apply the $2,500 toward the purchase or lease of most 2018 Chevys. If it's a 2017 model, the discount can only be applied toward a purchase.
As usual, certain base models like the Cruze L and Malibu L are excluded.
To qualify, you'll need to show proof of ownership or a current lease contract. Like most offers of this variety, the deal can be transferred to members of the same household. There's also no requirement to trade-in your current vehicle.
Coming from a non-Asian brand? Don't worry, Chevy is willing to throw you a bone as well, even if you have a $400,000 Lamborghini sitting in your garage.
An Option For (Almost) Everyone Else
In a similar but arguably more confusing move, Chevy is simultaneously targeting those coming from other brands like Chrysler, Ford, VW and others.
Here, you can get $2,000 when buying or $1,500 when leasing a 2018 Chevy. If it's a 2017 model, you're limited to $2,000 toward purchases.
That all sounds straightforward, but there are some quirks worth knowing about.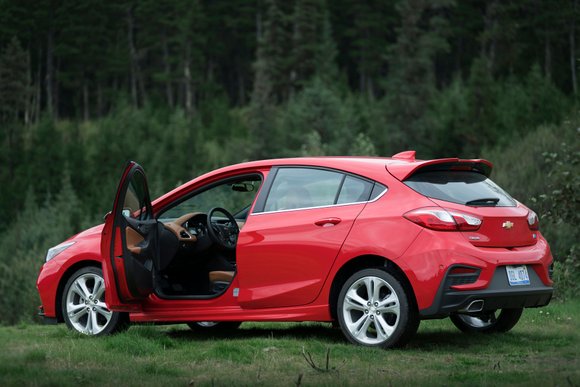 First, if you choose an LT version of either the 2018 Equinox or Silverado 1500 Crew Cab, you'll be eligible for a larger bonus worth $2,500.
Next, GM's list of eligible brands is a bit bizarre. If you look carefully, it includes supercar makers such as Lamborghini and McLaren. Why Acura and Lexus aren't eligible for any of the promotions listed anywhere here is anybody's guess.
Here's the full list:
Domestics: Chrysler, Dodge, Ford, Jeep, RAM, Tesla
Imports: Alfa Romeo, FIAT, MINI, "Smart", Volkswagen, Volvo
Discontinued Brands: Fisker, HUMMER, Mercury, Oldsmobile, Panoz, Plymouth, Pontiac, Saab, Saturn
Luxury & Supercar Brands: Ferrari, Jaguar, Lamborghini, Land Rover, Lotus, Maserati, McLaren, Porsche
Featured Deals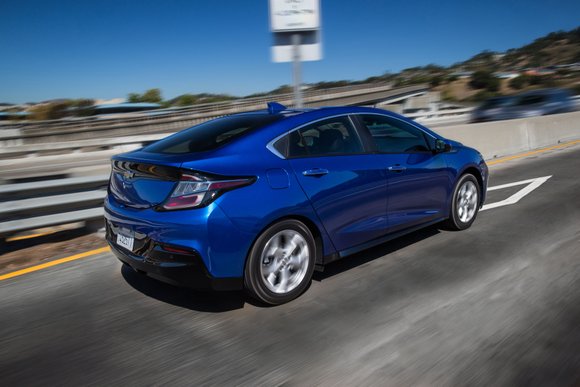 The Volt LT ranks as one of the best deals on a plug-in at $210 for 36 months with $0 at signing in California, Oregon and parts of the Northeast. Chevy's website currently shows it at $201/month, which is actually cheaper than what's listed in the brand's own bulletins.
The Volt has an MSRP of $34,095 and is eligible for additional discounts in places like California. Here, the Clean Vehicle Rebate can get you an extra $1,500 rebate after taking delivery.
Low-income applicants may be eligible for an additional $2,000 for a total of $3,500. As a result, your final cost could be far less than one might expect, especially if you're able to take advantage of offers from local utilities.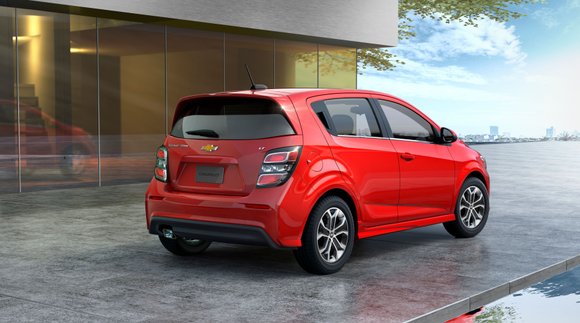 The 2017 Chevy Sonic is one of the best deals on a car this month, with up to $5,000 in potential savings nationally. If you can believe it, that's actually a 31% discount off the base MSRP of just over $16,000.
To get to that amount, take a $1,000 rebate and add-in the $2,500 Asian Conquest Bonus. Next, you'll need to take out a loan at non-promotional rates to get a $1,500 down payment assistance bonus.
Prefer something with a bit more speed? Chevy may be selling 3 model years of the Corvette at the same time, but the 2017 Corvette continues to feature the most savings.
Like the cars above, you can get a $2,500 discount when coming from an Asian brand. Although there are no regular rebates to speak of, there are unadvertised incentives that can save you a lot of money.
Dealers are being given up to $8,000 in so-called Flex Cash that can be used to discount prices. Like the Sonic, you can get $1,500 in down payment assistance for a total of $12,000 in savings.