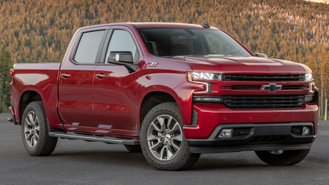 Chevy's 4th of July sale was announced this morning and presents buyers with a very different set of choices just days ahead of the Independence Day holiday. Although consumers will find many discounts on cars, trucks, and SUVs, some of the offers can be misleading and make deals appear to be better than they are.
According to a bulletin sent to dealers today, Chevy is offering up to 15% off select models from its 2020 lineup. Unlike a traditional rebate, the discount is based on a vehicle's MSRP. It's also quite a bit different from this month's offers from GMC and Buick that involve GM Employee Pricing on nearly every model.
Here's a list of what Chevy is offering and what the brand says the discounts can be worth:
In the case of the Blazer, a $6,091 discount is by far the best deal we've seen to date. Last month, the biggest rebate was worth just $3,250. However, one of the most significant downsides is that Chevy has returned to a longstanding practice of inflating MSRPs in order to show unusually large discounts to consumers.
For example, the deal on the Blazer is based on an MSRP of $50,765 for the RS trim. However, MSRPs for the RS actually start at $41,695, which means that the automaker is including up to $9,000 in unspecified options. Even the all-wheel-drive model starts over $6,100 less than the configuration being advertised.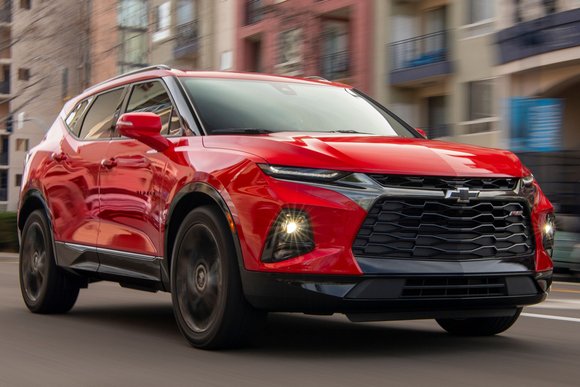 If you're thinking of buying the more modestly-priced Blazer LT (MSRP $33,495), expect a discount just over $4,000. That's still a top deal for the 4th of July, but it's a long way off from what Chevy is touting. There's also the fact that we've seen past discounts of up to 20% off MSRP on models like the Sonic and Trax.
Sadly, that's not the only thing worth knowing about. That's because Chevy has eliminated 0% APR across most of its lineup. Although the brand has actually brought back 0% APR for 84 months, it's limited to just two models: the Trax and Equinox. At the moment, virtually no other Chevy features any sort of 0% offer.
That's a big difference from offers back in March involving 0% for 84 months on most of the brand's bestsellers. The offer was followed by a less-lucrative 72-month offer in June. For now, the only other Chevy offering 0% APR is the Bolt EV, and it's an offer that's basically remained unchanged for months.
So is now a lousy time to buy a Chevy? That depends. This month's lease on the 2020 Silverado Custom 4x2 Crew Cab with V6 starts at just $309 for 39 months with $0 at signing as part of a Sign & Drive promo when coming from another lease. At that price, we consider is one of the best 4th of July deals on a truck.
Still, the lack of an exceptional financing offer could compel truck shoppers to wait rather than buy. Meanwhile, Ford is continuing to offer 0% APR for 72 months on most versions of the 2020 F-150 while RAM is once again offering 0% APR for up to 84 months in some parts of the country on its flagship 1500 pickup.