Those looking to buy a Chevy may see very little advantage in buying a new truck or SUV ahead of Black Friday. While brands like Chrysler are already offering Employee Pricing, deaks introduced yesterday show just a $500 advantage on a handful of Chevys. In fact, some of the discounts are worse than before.
According to a bulletin sent to dealers, Chevy is offering $500 in "Cyber Cash" on select models. While the automaker's website says "most 2020/2021 SUV and Malibu models" are eligible, the offer isn't available on newer vehicles like the redesigned 2021 Tahoe. The Colorado and Silverado trucks are excluded entirely.
Even though some automakers typically offer extra incentives for Black Friday, Cyber Monday deals are very rare. However, Chevy's offer comes with an unusual quirk in that you'll have to register for an offer code on the automaker's website. That means having to give up your personal info and be contacted by a dealer.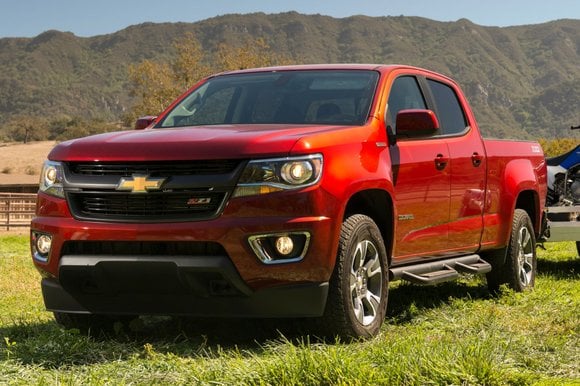 While a $500 advantage may be better than nothing, certain models had far better deals just a few months ago. For example, 2020 Blazers now offer $4,000 in cash when including the bonus. Previously, you could save as much as $6,091 off the price of a Blazer RS as part of an unusual "12% off MSRP" promotion.
There could be updates closer to Black Friday, but Chevy truck buyers may see no advantage in light of an inventory shortage. According to Chevy's website, rebates on 2020 Silverado Crew Cabs are worth $4,500, which is nowhere near as good as an Employee Pricing deal from Chrysler promising up to $9,671 off RAM 1500s.
If you're looking for a deal from GM, you may want to consider a GMC or Buick. That's because both brands are offering 0% APR financing for up to 84 months. We actually consider the 2020 Terrain one of the best SUV deals ahead of Black Friday. Even the new Buick Encore GX is eligible for the first time we've ever seen.
Current Chevy offers are set to end on November 30.