Everybody hates finding out they could have saved more money by doing something just a little bit differently. The time you choose to buy (or lease) can often have big consequences in terms of your final cost.
Although dealer discounts often don't change much over the course of a year, manufacturer incentives change all the time. As a result, the best time to buy can vary with each model depending on what's going on at the moment.
So how often do specials really change? Does it actually pay to wait until the end of the month or the end of the year? And are holidays a good opportunity to save some extra money?
Here's what you need to know.
Do Deals Change Often?
In general, manufacturer offers change every 1 to 2 months. Interestingly, even when a brand says an offer will be in place for several months, there's actually nothing preventing them from improving offers or canceling them altogether.
Some brands have even been known to change things up over the course of a given month.
Ford has been somewhat notorious for coming out with varying deals in a single month. Similarly, brands like Chevrolet and GMC have been known to offer so-called "fast start" programs for the first half of the month with limited-time deals.
One way to catch cases like this is to look at expiration dates. If all other offers from Ford are set to expire in April but the deal on the model you like ends January 31, you're probably looking at a temporary special.
Learn more about how manufacturers time incentives »
Buying During Model Changes
One of the factors that often helps drive deep discounts is the change in model year. This tends to especially be the case when there's a redesign. Note that model year and calendar year can be two different things.
Unlike a regular year, model years are defined by the manufacturer. For example, Mazda decided to release the 2017.5 Mazda6 in October 2017, while Chevy introduced the 2018 Equinox back in February of the same year.
Knowing how long the current model year has been on sale can help provide context to decide if it's a good time to buy. Prior to the redesign of the 2018 Camry, discounts on the outgoing generation reached as high as $3,000.
Expect offers to generally improve right before the latest version is introduced. Promos often begin to taper as vehicles get closer to selling out. Leases are often the first to go, while cash discounts are usually available until the very end.
If you time things right, there can be some stellar deals.
For example, we saw some spectacular leases on the 2017 TLX right before the updated 2018 version arrived. In some cases, the car actually became cheaper to lease than the less-expensive ILX.
Buying At The End Of The Month
A common tip offered to shoppers is to buy at the end of the month. There's some wisdom to this, and here's why.
Like other types of businesses, car dealers often have monthly sales objectives. They generally have a vested interest in beating their sales target.
In some cases, automakers actually give dealers extra money for every car or truck sold above their goal. We've seen Honda and Nissan offer this type of program in the past, and there are plenty of others that do it too.
What this means is that the end of the month can in fact be a good time to buy. However, it might not be the best time to shop.
Like holidays, the end of the month can be hectic at dealers. If you're the type of buyer who prefers to take time and make comparisons at your own pace, the busiest time of month may be the worst time to start your search.
If you're planning to try this approach, be sure to do your homework in advance.
Buying Around Holidays
Maybe it's tradition or just clever marketing, but holidays can actually be a good time to buy. Shoppers have become conditioned, for better or worse, to look for deals around holidays.
The most common form of discount is a Holiday Bonus worth between $500 and $1,000 on top of existing promotions. It's a common tactic from brands like Toyota, Chrysler, Chevrolet and others.
For brands like Honda and Acura that don't offer rebates, it's not uncommon to see improvements in unadvertised dealer cash incentives. In some cases, this can also equate to cheaper lease payments.
That said, be sure to keep an eye on total savings amounts. In the past, Chrysler has been known to add bonus cash but reduce its other rebates by the exact same amount.
Learn More About Holiday Car Buying »
Buying At The End Of The Year
Another common tip is to buy at the end of the calendar year. Unfortunately, a problem with this strategy is that it assumes a model is easier to find at the start of the year and harder to find at the end of the year.
But what happens when real-world availability doesn't line up with those assumptions? For example, most 2017 Audi models sold out last summer. If you were hoping to get a deal in December, you were probably 4-5 months too late.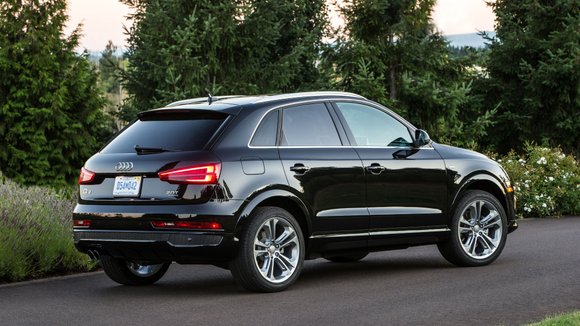 Model year shouldn't always be used to determine what's "old" or "new." Try checking local inventory to get a sense of where your favorite vehicle is in the model year. In many cases, buying at the end of the year may be too late.
Why You Shouldn't Wait Until December 31 »
Our Take
Due to the variety of factors at play when buying a new car, the "best time to buy" can mean a lot of different things.
Knowing what you want and being happy with your choice of vehicle is arguably more important than chasing the best deal. Save time by reading up on the latest features and make a list of your must-haves and deal-breakers.
Research extra ways to save, like first time buyer programs, college grad discounts, military discounts and 0% financing offers. If you're looking to upgrade in a few years, consider one of the many monthly lease specials.