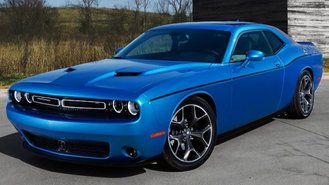 Odds are you've already heard about the skyrocketing price of GameStop stock. But did you know that the company's employees can actually get below-invoice pricing on a new car? In what may be one of the weirdest incentives that we've seen recently, Chrysler is offering discounted pricing on many of its most popular cars, trucks, and SUVs.
Apart from the public incentives that you'll see advertised on TV and online, some automakers offer special pricing to suppliers and affiliated companies. In the case of Fiat Chrysler Automobiles, or FCA, being eligible for its Affiliate Rewards Program can get you a haggle-free price equal to 1% below a dealer's invoice plus a $75 program fee on a new Chrysler, Dodge, Jeep, RAM, or Fiat.
According to a program document sent to dealers, GameStop is listed as an eligible company due to its relationship as a fleet buyer. While it's unclear whether or not the discount is limited to those at the company's headquarters in Grapevine, Texas, the program can potentially eliminate the need to haggle on a purchase. To get the discount, employees will need to log-on to the official program page to generate an offer code.
But is FCA Affiliate Pricing really worth it? That depends. In the case of a 2020 Dodge Challenger Scat Pack, 1% under invoice would translate to a roughly $1,700 discount off MSRP. And that's before a $4,850 cash incentive. Altogether, that's $6,550 in potential savings on a car that can sometimes command a premium. That said, there could be a potential downside worth knowing about that could cost you money.
If discounts in your area happen to be better than Affiliate Pricing, you may be better off haggling on your own. This is a quirk that we've sometimes noticed with similar programs like Ford Plan Pricing. The most noteworthy exclusions consist of the new 2021 Wrangler 4xe hybrid as well as the RAM 1500 TRX.
If you play your cards right, keeping your options open could help get you the best value for your money. As usual, expect offers from FCA to feature bonuses like holiday cash closer to the Presidents' Day holiday on February 15th. Most recently, Jeep cut financing rates on the 2021 Grand Cherokee to 0% APR for 72 months, matching a Black Friday promo on last year's model and potentially saving buyers serious money when buying.