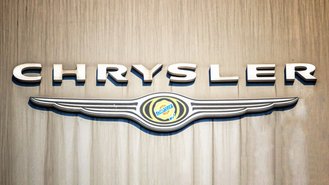 Chrysler is now offering Hurricane Ian disaster relief to those with affected vehicles who choose to purchase or lease a new Chrysler, Jeep, Dodge, RAM, Alfa Romeo, or Fiat vehicle. This discount is just one in a slew of automakers offering to help disaster victims, but at $1,000, it's more than we've seen from some competitors.
According to a letter sent to dealers, Hurricane Ian Disaster Relief Discount is good for $1,000 toward the purchase or lease of select vehicles in the brand family. The program began on September 30 and runs through November 30. Eligible consumers must live in affected counties in Florida and must present proof of their insurance claim for vehicle loss or damage.
This program is open to all FCA dealers in the US which are eligible to participate and encompasses a long list of vehicles that are all eligible for the $1,000 bonus cash, including both 2022 and 2023 models. This deal is open to fleet customers and retail customers alike and is stackable with most other current cash discounts, APR programs, and lease offers.
This could mean even bigger savings on some already great discounts, such as $1,000 off the 2022 Jeep Gladiator. Adding the hurricane relief would bring your total savings to $2,000 on select models. Other models seeing discounts right now are the 2022 RAM 1500, which is offering an $825 cash allowance, bringing your total savings to $1,825 in Florida on certain trim levels. The 2022 Dodge Charger is now available with as much as $750 off and is eligible to stack with the $1,000 disaster relief bonus.
Those who have to replace a vehicle due to the recent Hurricane aren't short on offers, as Mazda, GM, and VW are all among the brands offering some relief to victims. However, you may have to work with a dealer to find the right vehicle for you, no matter the brand you're choosing. The ongoing chip shortage and supply chain issues are still making inventory tight for many automakers.