General Motors and Costco have teamed up to announce a members-only incentive program that runs through January 3, 2022. According to a dealer incentive bulletin, this private offer for Costco Auto Program members gives eligible borrowers an additional $1,000 rebate on a qualifying vehicle lease or purchase.
The extra incentive is available on qualifying 2021 and 2022 large and midsize Chevrolet truck and SUV models, which are popular among Costco members. These include a lineup of Chevrolet SUVs and large SUVs, the Blazer, Equinox, Trailblazer, and Traverse, Suburban, and Tahoe. The deal is also available on the Chevrolet Silverado HD, Silverado 1500, and Colorado. Some exclusions apply on 2021 models.
One thing that makes this incentive worthwhile is that it can be stacked with other manufacturer incentives, potentially increasing your savings over non-Costco members. This could turn into a sweet deal if you're looking for something new, which is already going for a steal, like the 2022 Chevy Traverse which is being offered at 0% APR for 72 months.
Open to eligible members who belonged to the retailer as of September 30, 2021, or who become a member of a new store that opens after Sept. 30. You must take delivery of your vehicle by the offer end date to qualify.
The deal can also be transferred to an eligible member of the household, as long as you verify with a valid driver's license that both parties live at the same address, and one of you is a qualifying Costco member.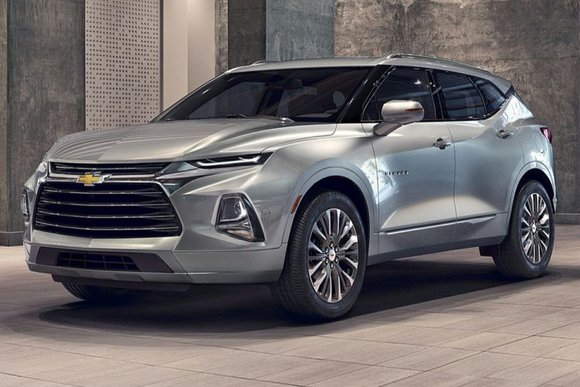 To be eligible members must get an authorization code, which can be obtained through www.costcoauto.com. The program savings are available through any Chevrolet dealership. But, members that choose to shop with a Costco Auto Program Approved Dealer may be able to receive even more savings with prearranged member pricing on certain vehicles.
Dealerships participating in the Costco Auto Program meet requirements to ensure members receive the value, experience, and satisfaction they deserve. The program offers member pricing through a wide range of dealerships and manufacturers. Eligible consumers can shop both new and pre-owned cars, as well as recreational vehicles, some of which are below non-member pricing.
Specials like the current Chevy Savings Event run throughout the year, and Costco members can also take advantage of savings on parts, service, and auto glass replacement, among other member-discount programs.
Deals like this may not be the only reason to sign up with the discount retailer, but it certainly doesn't hurt. If you're a Costco member, don't wait to take advantage of the savings you can get before they run out.