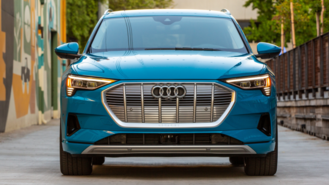 Although we've seen Costco discounts on Audis before, the two companies have once again partnered up to offer a special promo focused on a single model: the all-electric e-tron crossover. Based on our analysis, an extensive list of offers now offers the chance to save as much as $13,000 just in time for Presidents' Day.
According to a dealer incentive bulletin, the program began January 17 and involves a $2,000 cash bonus on all versions of the 2019 e-tron when buying or leasing through the Costco Auto Program. In addition, shoppers who complete an optional survey after purchase can receive a $500 Costco Cash Card.
But that's not all. The e-tron is also eligible for a $7,500 federal tax credit and certain state & local plug-in incentives. Audi is also offering dealers a $3,000 "Marketing Allowance," a type of dealer cash that a closer look reveals can be combined with 0.99% APR financing for up to 66 months.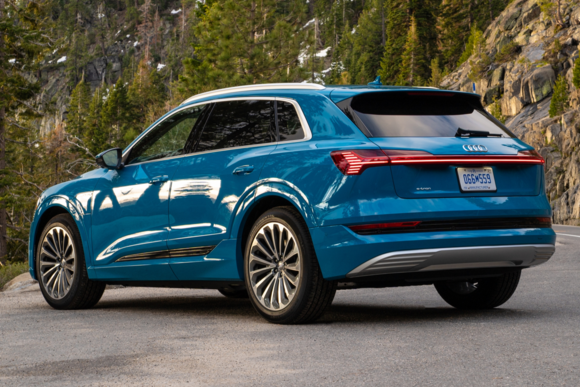 For those keeping track, this equates to as much as $13,000 in potential savings plus low-interest APR. We consider this the best deal to date on the e-tron since its arrival a little over a year ago here in the U.S. For consumers eligible for every possible incentive, now may be one of the best times to buy.
Having said all that, offers like the Marketing Allowance aren't being advertised and buyers may need to shop around to find a dealer willing and able to offer the lowest possible price. Prices for the e-tron start at $75,795 including destination but discounts may lower its effective cost closer to $60,000.
In terms of competition, the 2020 Jaguar I-PACE starts at $70,875 and features a $5,000 cash incentive this month. Although the Tesla Model X offers superior range compared to both models (up to 328 miles), prices start just above $86,000 and can extend well past $100,000 for the Performance model.
Most offers from Audi end March 2 but the Costco bonus is set to end March 31.
Correction: An earlier version of this article stated that the e-tron is eligible for a $2,000 Clean Vehicle Rebate in California. However, new rules including a cap on MSRP prices that took effect on December 3, 2019 now mean the e-tron is no longer eligible. The text has been updated accordingly.