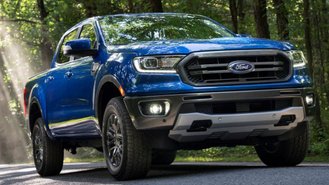 Virtually no major automaker is offering 0% APR for 84 months anymore in June, our analysis finds. That's a very different story compared to some of the stunning APR deals available to consumers over the past 2 months. The changes may spell bad news for car, truck, and SUV buyers ahead of the 4th of July holiday.
On Tuesday, GM eliminated 0% APR for 84 months. You can still find interest-free financing for 72 months on many models, but the change can result in an almost $100/month increase in payment on a $50,000 truck. Ford is still offering an 84-month deal but only on a version of the F-150 that has already sold out.
FCA was the first Detroit automaker to begin scaling back offers a month ago. In some cases, we're seeing some extreme changes when it comes to affordability. For example, the 2020 Jeep Cherokee used to qualify for 0% APR for 84 months. Now, there is no 84-month option and the best 72-month rate is 3.9%.
On a $40,000 SUV, the original deal gave shoppers the chance to lower their payment to $476/month before taxes & fees. At 3.9% APR for 7 years, the same vehicle now costs $623. That's a difference of $147/month. That said, domestic brands aren't the only ones making changes that can impact purchase costs.
Hyundai is no longer offering any 84-month deals and has limited payment deferrals to just the Tucson and Santa Fe. Similarly, Toyota has raised rates on some of its bestsellers. The 2020 Tacoma is now listed at 1.9% APR for 60 months (versus a 0% deal from April). This can increase the cost of a $40,000 truck by nearly $2,000.
But that's not all. Over the past month, more automakers have either scaled back or completely eliminated offers to defer your first month's payment. Just earlier this week, Kia abruptly took away a 120-day deferral offer. Other brands such as Ford, Buick, GMC, and the aforementioned Hyundai have made similar moves.
That isn't to say there aren't deals, but you may have to lower your expectations. For example, Kia is offering some of the best 84-month rates at the moment with offers as low as 1.9% APR on vehicles like the 2020 Soul, Optima, and Sorento. However, the value of an 84-month loan has arguably diminished significantly.
With 0% APR for 84 months, consumers could potentially lower their monthly payments without paying more in terms of interest. Now that's no longer the case. For example, the 2019 Ford Ranger is now listed at 5.9% APR. Compared to the previous offer, that equates to roughly $9,000 in interest on a $40,000 truck.
Stay tuned for our special 4th of July deal coverage later this month.
Clarification: We are aware Nissan is continuing to offer 0% APR for 84 months on the 2019 Frontier and Titan. However, our analysis of national inventory listings finds that the Titan has sold out and that the Frontier is nearly gone from dealership lots.