Crazy 84-month financing deals at 0% APR are back just days ahead of the 4th of July holiday. While 7-year loans never completely went away, interest-free options have returned from several brands. That said, our analysis finds that new car, truck, and SUV buyers will find fewer eligible vehicles than in past months.
For example, Chevy is once again offering 0% APR for 84 months on the 2020 Trax and Equinox according to dealer incentive bulletins released this morning. To put that in perspective, the best deal just yesterday was limited to 72 months. As a result, we consider the Equinox one of the best 4th of July deals on an SUV.
In the case of a $30,000 SUV, this has effectively created a way to lower one's monthly payment by up to $60/month with no difference in total cost. Although 84-month loans aren't for everyone, this is a case in which a longer auto loan can offer a major advantage when it comes to the monthly cost of ownership.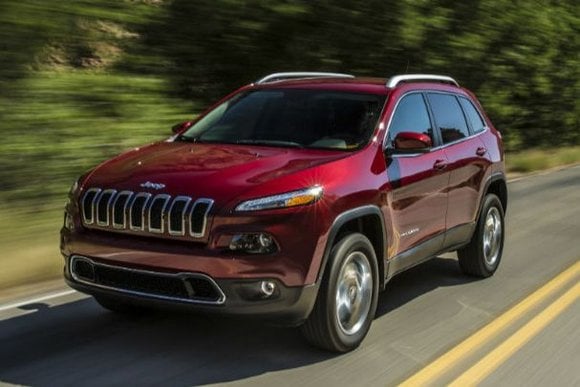 In other news, FCA has brought back 84-month financing at 0% in Western states like Washington, Idaho, and Nevada through July 7. Eligible vehicles include the likes of bestsellers like the 2020 Jeep Cherokee & Grand Cherokee, the Dodge Durango, and Big Horn & Lone Star versions of the 2020 RAM 1500 pickup.
Those in the Midwest will find 0.9% APR for 84 months on Cherokees, although many models continue to offer 0% APR for 72 months in most parts of the country. Sadly, our analysis finds that truck buyers may not see the same amount of buying power that they've been able to enjoy based on offers in recent months.
For example, Chevy's latest promo involves up to a 15% discount off MSRP on select models. However, a closer look reveals that the 2020 Silverado 1500 is completely excluded and no longer offers a 0% option for any type of loan. That could come as a surprise for those looking to buy the brand's flagship pickup.
So is now the time to buy? Although a decline in 84-month specials shouldn't be all that surprising at this point, consumers will have to deal with the fact that fewer models are eligible than offers that peaked in March as a result of the coronavirus pandemic. There are still deals to be had, but you'll have to know where to look.
Most offers end August 3 unless noted otherwise