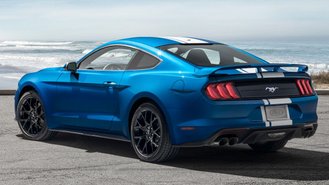 The end of October has turned into an excellent time to score a deal on a 2019 Ford Mustang. According to a bulletin sent today to dealers, discounts have spiked to as much as $4,250 in many parts of the country. In some cases, these mark some of the best deals we've seen to date.
Starting today, nearly every Mustang benefits from a $1,000 increase in rebate. In the case of an entry-level EcoBoost Coupe, that means an increase from $1,500 to $2,500, a 67% improvement. Cars in stock for over 61 days are also eligible for a $750 bonus for a total of $3,250 off MSRP.
That said, our analysis finds that the better-equipped EcoBoost Premium Coupe is eligible for up to $4,250 based on a $3,500 rebate plus the $750 inventory bonus. GTs and convertibles qualify for up to $3,500 based on a $2,750 rebate and the inventory bonus.
To put this in perspective, our records show 2018 Mustangs were only eligible for $2,500 around this time a year ago.
So is now the time to buy? That depends.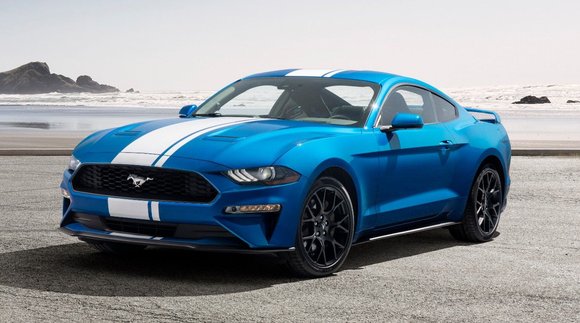 According to an analysis of national listings, 2019 Mustang inventory is still quite easy to find. As a result, buyers should generally have no trouble finding the right vehicle. Waiting too long until closer to the end of the year could make that more challenging.
That said, like a handful of other promotions from Ford, the increased rebates are set to expire November 13. On November 14, the amounts will drop to what they were earlier this month. However, based on our experience, the timing may suggest something special in store for Black Friday.
That's because Ford tends to offer bonuses around holidays. This year has been no exception with special lease incentives and bonuses worth up to $2,000 on some models when trading-in a vehicle. Unfortunately, the automaker doesn't announce these types of changes until right before a holiday.
Alternatively, we think it's worth noting that Ford is still offering a financing incentive involving 0% APR for up to 72 months in select regions. As we've found with a handful of other models, buyers may find a longer loan to be a smarter choice after considering both payment and total cost.
For example, a $30,000 EcoBoost Coupe purchased via a 5-year loan at 5% with $3,250 in rebates would cost $30,288 at $505/month before taxes & fees. At 0% for 6 years, the same car would cost $30,000 at $417/month. That's a $288 advantage in total cost with an $88/month difference in payment.
Offers can vary by region, examples based on a Los Angeles location
Explore 2019 Ford Mustang Prices & Specs »