With distinctive styling and numerous options for customization, the MINI Cooper is a fun alternative to a sea of unexciting cars. However, building one can get get pricey extremely fast. But there's some good news if you're a student or recent grad.
Beginning this month, MINI is offering the Oxford Edition — a value-oriented car aimed at students offering a $5,600 advantage in price versus the regular model. With a base price under $20,000, it's the most affordable MINI we've ever seen.
So what does the Oxford Edition include? How does it compare to a regular Cooper Hardtop? Who's eligible to buy one? And what's the catch?
Here's what you need to know.
Oxford Edition Details
With an MSRP of $19,750 excluding destination, the Oxford Edition is priced $1,850 lower than the standard 2-door 2018 Cooper Hardtop. Factoring in destination, its sticker price comes in at a mere $20,600. But that's not all.
To sweeten the deal, MINI is also throwing in $3,750 worth of options at no extra charge.
The list of included add-ons includes:
An optional automatic transmission ($1,250 value)
17-inch alloy wheels with runflats ($1,250 value)
Heated seats ($500 value)
A choice of premium exterior paint ($500 value)
An anthracite headliner ($250)
Notable caveats with the Oxford Edition are that it isn't available as a 4-door and will only be offered as a Cooper with the entry-level 1.5-liter turbo rated at 134 hp. Upgrading to the more potent Cooper S isn't possible.
That said, purists will appreciate the ability to still outfit their Oxford Edition with a manual transmission. However, a notable benefit here is that opting for the automatic results in no subsequent increase in price.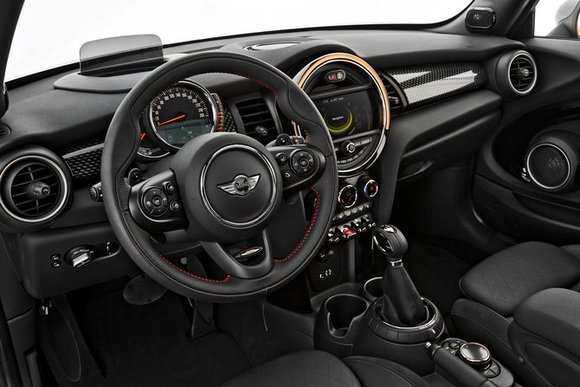 Like the standard Hardtop, the car comes with leatherette seats, a 6.5-inch display, Bluetooth, steering wheel audio controls, rear camera with park distance control and more. Oxford Edition buyers will also get a distinctive grille badge and souvenir keychain.
For added value, MINI is also offering a 50% discount on the available panoramic roof. It consists of a dual-pane design that covers over 60% of the roof. As a result, the $1,000 option will only add $500 to the price.
According to a bulletin sent to dealers, the Oxford Edition will only be built in limited numbers available on a first-come, first-served basis. At the moment, it's unclear how many will be built. A MINI spokesperson could not be reached for comment.
Who's Eligible
To be eligible, you'll have to show proof that you're a current student at an accredited college or university. Recent grads can qualify if they're within 12 months of graduation. Simply have a copy of your transcript or diploma handy when you head to the dealer.
Interestingly, MINI is also making the vehicle available to non-students, but with a pretty big drawback. You'll be able to buy one, but you won't get the built-in $1,850 discount over the regular Hardtop.
What's The Catch?
At $20,600, the Oxford Edition appears to be an unbelievable value on paper. A regular Cooper with the same options would ring in at $26,200. That equates to a $5,600 advantage in price. But there's a catch.
Because the car already has built-in savings, it's being excluded from all sales promos, namely the $500 College Grad Credit as well as this month's loan offer of 0.9% APR for 72 months. There's also an unfortunate stipulation that says it won't be possible to lease the car through MINI Financial Services.
That said, if you're comfortable with the fact that the car is only offered as a 2-door without the option to upgrade to the Cooper S, the Oxford Edition represents a truly outstanding value for those who are eligible. Just be sure to be aware of some of the less-obvious drawbacks.