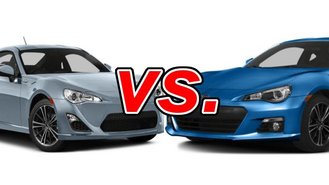 Let's be honest- it takes a trained eye to spot the differences between the Scion FR-S and Subaru BRZ apart from their badges. Both offer the same low, planted performance through turns and have identical engines. Fortunately, we've spotted some key differences in current lease and APR deals that may make your decision a little less agonizing. Here's what you need to know.
Dueling twins
The jointly-developed FR-S and BRZ were met with praise when they first debuted. Many an argument has been made advocating one over the other. Now that interest has waned, some new deals have emerged to help set the cars apart.
We should note that since Subaru only advertises the lowest possible payment, we'll be comparing an offer for a manual transmission car with one that has an automatic. While that's not ideal, we're able to see some big differences when it comes to value.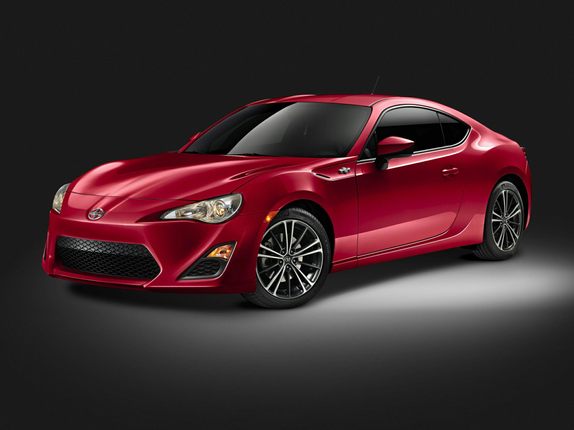 Deal comparison
| | | |
| --- | --- | --- |
| Key Details | 2016 Scion FR-S Automatic | 2016 Subaru BRZ Premium Manual |
| MSRP w/destination | $27,200 | $26,190 |
| Standard Rebates | N/A | N/A |
| APR Offer | 1.9%/60 | 1.49%/36, 1.9%/63, 2.9%/72 |
| Lease (Pmt/Amount Due/Term/Mileage) | $349/$0/36/12k | $339/$2,139/36/12k |
| Effective Lease Cost | $349 | $398 |
| Expiration | April 4, 2016 | February 1, 2016 |
*Deals as of January 27, 2016 in Los Angeles.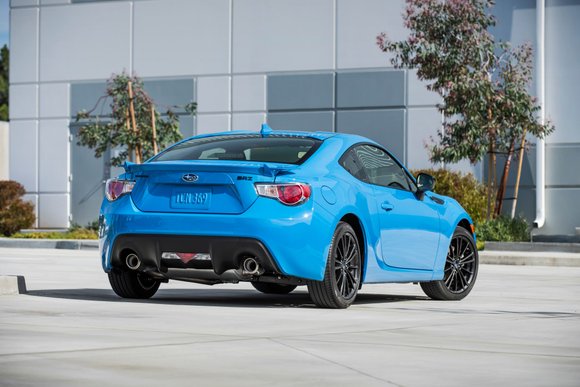 Deal analysis
When it comes to leasing, the FR-S comes out ahead when you consider its effective lease cost of $349 per month factoring both the payment and amount due. Although the lease on the BRZ is for a car that's $1,010 less expensive on paper, the Subaru is $49 per month more expensive. That's a huge amount when comparing leases.
In fact, the BRZ is one of the worst leases this month of a car under $30,000. Apart from being considerably less expensive, the FR-S also has the benefit of not requiring a big payment upfront since it's a zero-down lease.
If you're looking to finance, the BRZ offers more choices. Opting for a 36 month loan can get you a rate as low as 1.49% APR if you have sterling credit. There's also an extended financing offer for 72 months at 2.9%. In contrast, the FR-S has a flat 1.9% rate for 60 months.
Unfortunately, paying with cash won't get you access to any cash back offers. Scion almost never offers cash back, with the exception of rare finance bonuses from time to time. Similarly, Subaru never offers standard rebates on any of its models.
It should be noted that Scion offers 2 years of free routine maintenance and haggle-free pricing on all of its models. Subaru does not.
Our take
If you're looking to lease, be sure to consider the FR-S- this month's zero-down offer is considerably better than the deal on the BRZ.
On the other hand, if you're going to finance, you'll have a wider range of choices with the BRZ. The difference may not be huge, but the additional flexibility could be helpful when determining how the car fits your budget.
Get your price on a Scion FR-S>>
For an easy way to find the best deals, visit the CarsDirect Deals Page for the latest deal-related news and analyses. Browse expert buying advice updated monthly on nearly 300 models for insider insights you'll only find at CarsDirect. Be sure to sign up for email alerts to have the latest deals delivered straight to your inbox.
Offers listed here are based on a resident in Southern California and may be subject to change. Most lease offers are for well-qualified buyers based on available credit and exclude tax, license, title, registration, document fees and insurance. Not all buyers may qualify. Please check with your CarsDirect Trusted Dealer to confirm details and eligibility.