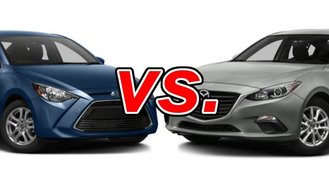 If you're looking for a fun, economical car with character on the road, chances are that the Scion iA and Mazda Mazda3 have come up in your research. One is a brand-new subcompact car while the other is a bit larger and become a favorite among small car shoppers. So which one has the better deals this month? Here's what you need to know.
Small with big credentials
The 2016 Scion iA was developed with Mazda and delivers impressive features for the money like a low-speed collision system and rear camera. Premium touches like 16-inch alloys, display audio and an interior taken straight from the CX-3 crossover aim to impress. With 37 mpg overall, it's also incredibly efficient.
The 2016 Mazda Mazda3 has firmly established itself as an efficient, fun car starting under $20,000. A base 2.0-liter engine delivers 34 mpg while offering a satisfying experience behind the wheel. Its interior has been ranked a cut above competitors.
With a base price on the Scion of just $17,595 when equipped with an automatic, it certainly looks like the better buy. Or is it? Let's take a look at this month's deals.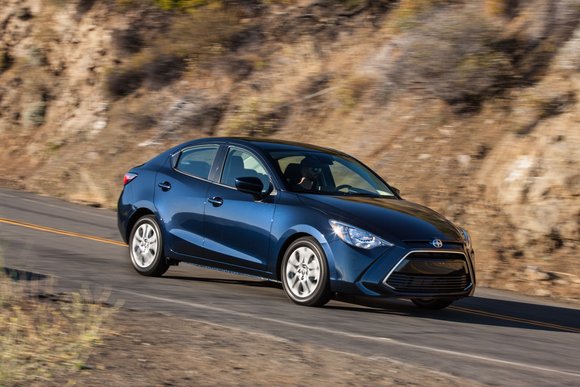 Deal comparison
| | | |
| --- | --- | --- |
| Key Details | Scion iA Base Sedan | Mazda Mazda3 i Sport Sedan |
| MSRP w/destination | $17,595 | $19,730 |
| Standard Rebates | None | None |
| APR Offer | 0%/60 mo | 0%/36 mo, 0.9%/63 mo |
| Lease (Pmt/Amount Due/Term/Mileage) | $229/$0/36 (12k) | $159/$1,999/36 (12k) |
| Effective Lease Cost | $229/mo | $215/mo |
| Expiration | April 4, 2016 | February 29, 2016 |
*Deals as of January 25, 2016 in Southern California. Configurations are for a base model with automatic transmission.
Deal analysis
The Mazda3 i Sport may be $2,135 more expensive on paper but it actually ends up being cheaper when you lease. Factoring both the payment and amount due, the Mazda is $14 per month less to lease.
APR offers favor the Scion, but not by much. Cash offers aren't impressive since there aren't any- not on the surface, at least.
It isn't being advertised, but Mazda is using up to $500 in dealer cash to help lower prices. On the flip side, the iA probably won't see any discounting outside of college and military offers since Scion uses haggle-free pricing.
Recent college graduates will appreciate the $750 discount being offered by Scion. In comparison, the Mazda comes with a relatively small $250 offer. Both require financing through the automaker.
Our take
If you're looking to finance or pay with cash, the Scion iA is a solid value in this comparison.
However, if you're looking to lease, the Mazda3 is going to be the superior value because it has a lower effective lease cost despite a much higher MSRP.
However you slice it, both are nice cars designed to impress. Be sure to test drive both to see which fits your needs best.
Side-by-Side: Scion iA vs. Mazda Mazda3>>
For an easy way to find the best deals, visit the CarsDirect Deals Page for the latest deal-related news and analyses. Browse expert buying advice updated monthly on nearly 300 models for insider insights you'll only find at CarsDirect. Be sure to sign up for email alerts to have the latest deals delivered straight to your inbox.
Offers listed here are based on a resident in Southern California and may be subject to change. Most lease offers are for well-qualified buyers based on available credit and exclude tax, license, title, registration, document fees and insurance. Not all buyers may qualify. Please check with your CarsDirect Trusted Dealer to confirm details and eligibility.