Cars aren't investments, but some hold their values better than others. Depreciation affects all new vehicles, but experts at Kelley Blue Book have identified some true stalwarts as part of its annual Best Resale Value Awards.
Their ranking is based on models that hold their value the best after 5 years of ownership. However, that doesn't necessarily mean you'll be able to get a good deal. In fact, our analysis shows quite the opposite, with very few offers to speak of.
Here's a look at some of the top picks, and how you can get a deal.
Offers assume a Southern California location unless noted otherwise.
Toyota Tacoma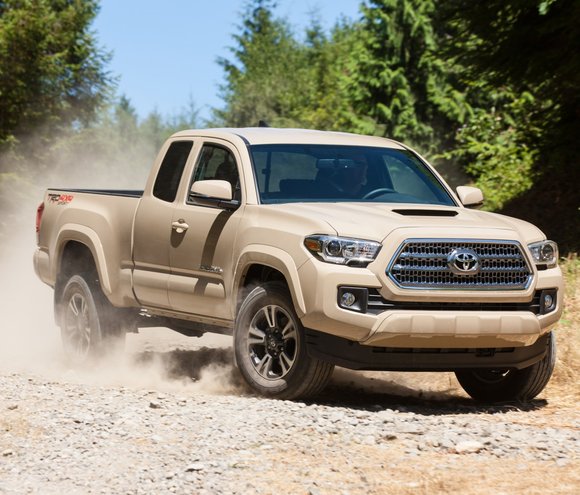 The Toyota Tacoma offers the top resale value of any new vehicle. With a whopping 58.4% resale value after 60 months (or 71.8% after 36 months), few even come close. If you've been shopping for a used Tacoma, chances are you already know this.
It's not uncommon to see pre-owned Tacomas going for close to the price of a brand-new truck. Sadly, deals are few and far between and can vary depending on where you live. To top it off, well-equipped TRD Pro models often sell close to MSRP.
In the Southeast, Toyota offers well-qualified buyers 1.9% APR for 72 months (or 2.9% for 72). However, in Boston you'll only find standard rates starting at a particularly dismal 4.2% for 60 months. Here in Los Angeles, there are no special rates to speak of.
One of the only real ways to get a discount is by taking advantage of Toyota's College Grad Rebate worth $750 off MSRP. To qualify, you'll have to take out a loan through Toyota Financial and show proof that you graduated within the past 2 years or intend to within the next 6 months. Current Tacoma Offers »
Toyota 4Runner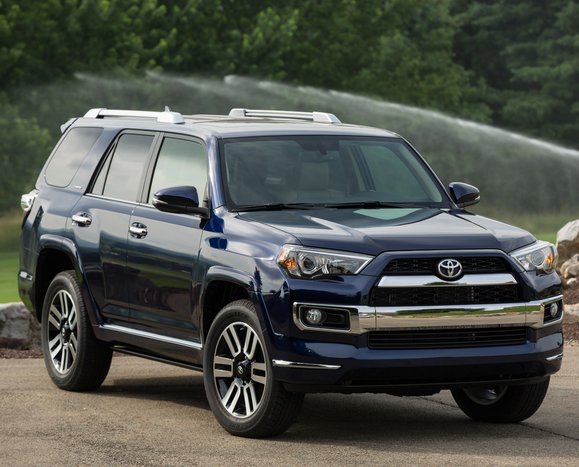 With 54.5% remaining value at 60 months, the Toyota 4Runner holds its value remarkably well. Sure, it may not offer the fuel-efficiency of the latest crop of crossovers, but in a way its distinctive character is one of its key selling points.
Toyota doesn't really advertise traditional discounts on the 4Runner, but that doesn't mean you won't be able to save some money. That's because there's a built-in Keep It Wild Discount that varies depending on which trim you choose.
The entry-level SR5 is eligible for $500, while Premium models get $750. At the top, the well-equipped Limited gets a $1,000 discount off MSRP. Unfortunately, TRD models are excluded. Current 4Runner Offers »
Jeep Wrangler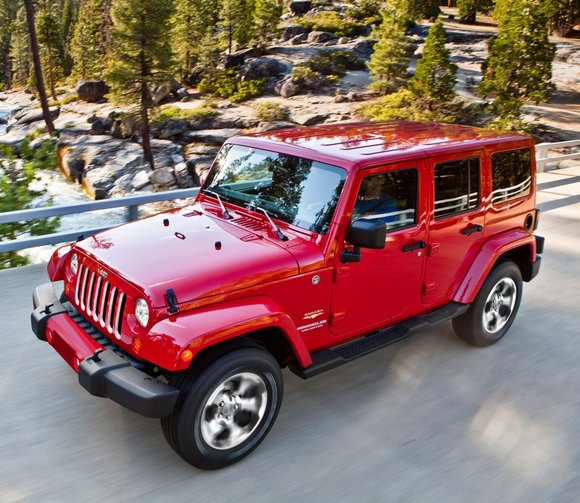 Any list about top resale value would be incomplete without the Wrangler. It may look (and feel) like it's from a different time period, but that's probably a large part of its appeal. At 47.4% after 60 months, it has the top resale value of any SUV.
Unfortunately, it's incredibly rare to see factory discounts. The best finance offer at the moment is 3.84% APR for 60 months on the 4-door Unlimited. If that makes you scoff we won't blame you, especially when Jeep is offering $5,000 off Cherokees.
That said, the flip side is that leasing can be appealing if you know where to look. This month, the Unlimited Sport starts from $279 for 36 months with $2,499 due at signing. With an effective cost of $348, it ranks as a pretty good value given its $28,890 MSRP.
That's more affordable than a 2018 Chevy Equinox LT ($370) or even the 2-door Wrangler Sport ($409). If you can believe it, it's even a better deal than the $24,000 Jeep Renegade Sport ($428). Current Wrangler Unlimited Offers »
Subaru WRX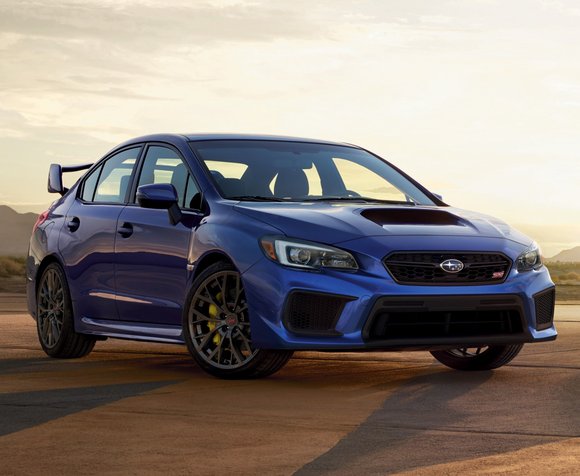 At 45.4% after 60 months, the Subaru WRX has the best resale value of any sporty small car. In a way, this should come as no surprise given the vehicle's strong enthusiast following and relatively limited supply.
Sadly, deep discounts are hard to come by. Subaru has generally stuck to 2.9% APR for 63 months. We've never seen 0% financing and don't expect to anytime soon, even with the arrival of the 2018 model.
That said, the car's strong resale value could benefit you in a different way when you lease. In fact, the 2017 WRX starts from $285 for 36 months with just $1,179 due at signing. With an effective lease cost of $318, this ranks as a pretty good value given its $27,515 MSRP.
In fact, here are some cars with lower MSRPs that are more expensive when you lease: FIAT 500 Pop ($326), Subaru BRZ Premium ($384), Mazda MX-5 Miata Club Soft Top ($421). We don't know about you, but we'd take a WRX over the FIAT any day of the week. Current WRX Offers »
Honda Fit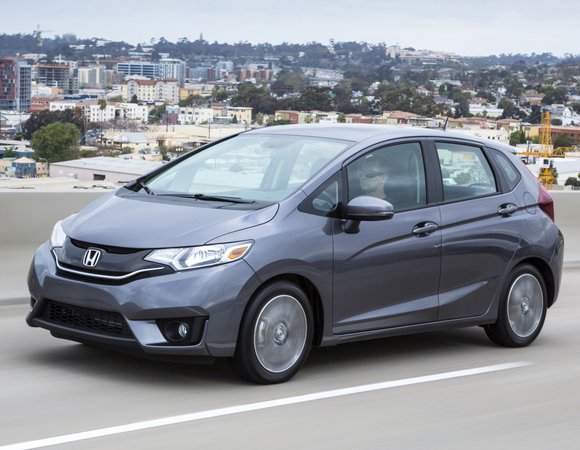 At 28.8%, the Honda Fit has the best resale value of any subcompact car. That seems low (and it is), but it's largely due to the fact that small cars tend to perform quite poorly over time.
If you're looking for a discount, it's worth being aware that Honda doesn't offer rebates like most automakers. It does offer unadvertised dealer cash incentives, but the Fit is rarely eligible.
The best deal at the moment is 0.9% APR for 60 months, or 1.9% for 72. Although we'd love to see 0% financing, frankly that never really happens with Honda on any of its models.
Because of its razor-thin profit margins, the Fit also tends to be harder to find at dealers, so you may need to do some searching in your area. Current Fit Offers »